2017 - The year in review for Maelstrom's Edge
---
Posted on Monday Jan 01, 2018 at 05:00pm in General
---
2017 has drawn to a close, and it has been a fantastic year for Maelstrom's Edge. Here's our year in review:





This year saw the release of the long-awaited third faction for Maelstrom's Edge: The Broken!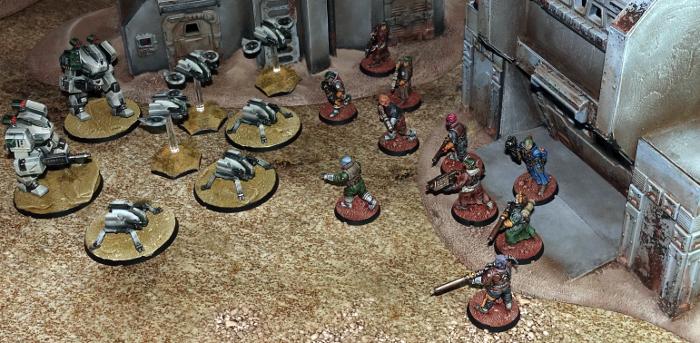 The Broken Infantry Pack consists of 4 sprues loaded with bits, that allow you to build Broken fighters from any of three 4 different unit types. And this is just scraping the surface of what we have planned for the Broken - 2018 will see plenty of new releases to fill out their roster, with additional troop types and a slew of new and fantastic alien species.

Also on the release front, we launched a supplemental range of resin models, starting with the Karist Angel Hellblaster.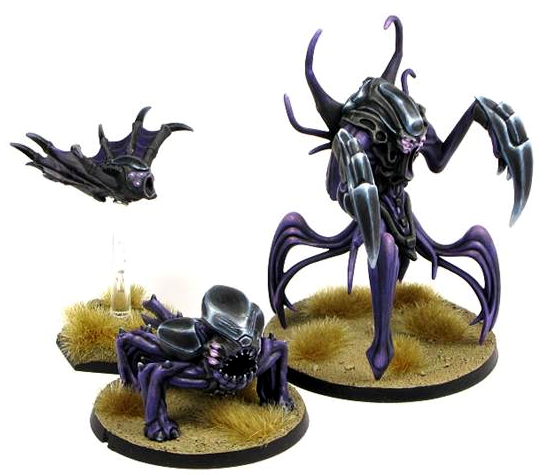 While plastic models are great for all sorts of reasons, they have a rather long development leadtime, which slows down releases. Adding resin models allows us to get new things out more regularly, and also lets us develop models that wouldn't necessarily be practical or economical in plastic. So the aim going forward will be to have the core range remain in plastic, supplemented with resin models which will allow us to have a new release out every month.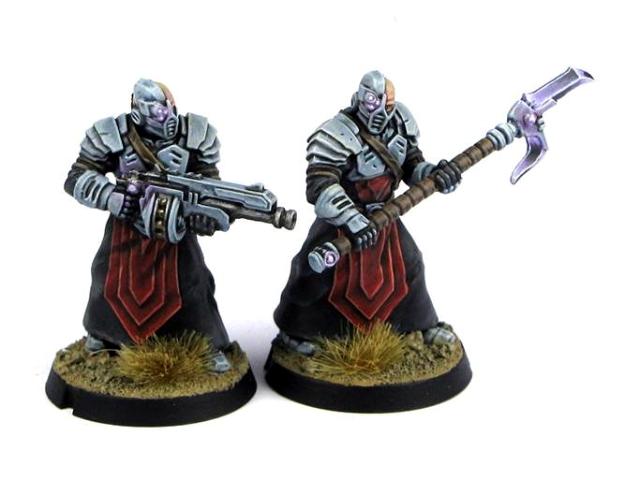 The Hellblaster was followed up with Karist Heavy Weapon troopers, and this month saw the addition of an official model for the Karist Angel Keeper (which previously had a playtest rules card but required some conversion to build a model). It's not all Karist love, though - Epirians and Broken will be seeing some releases very soon!

On the fiction front, 2017 saw the release of Tales From the Edge: Escalation. This is our second compilation of short stories, and features work by some great names in science fiction, including Alastair Reynolds, Aliette de Bodard and Liz Williams!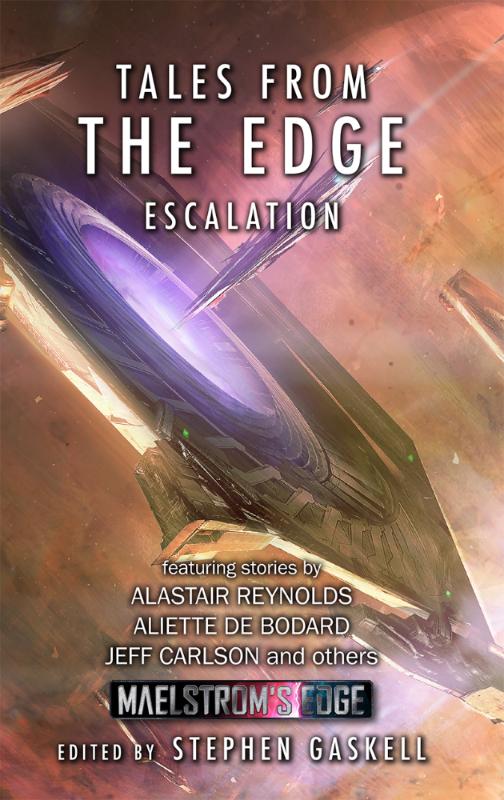 Escalation is available in print through the Maelstrom's Edge webstore, or as a eBook through Amazon.

To go along with the book release, we took a bit of a look at what went into creating the fiction for Maelstrom's Edge with a series of articles here: Crafting Tales from the Edge, Developing Stories for Maelstrom's Edge, and The Maelstrom's Edge Fiction Creative Process, by Tomas L. Martin.

For the modelers, this year continued our regular article releases, with tutorials and spotlight articles covering a huge range of different hobby topics. We showed you how to build a model to represent the Epirian faction objective: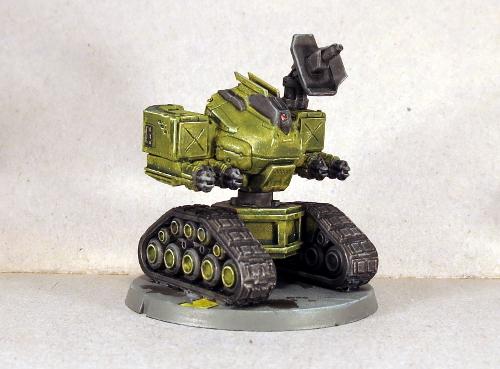 We went to town with the terrain sprue, with tutorials on shipping containers, buildings made from plastic storage trays and drainage channel, and some ideas for scatter terrain, blast craters, hedges, streetlights and 'blanket' door coverings made from bandages. We also shared templates for making a small minehead building and a larger bunker.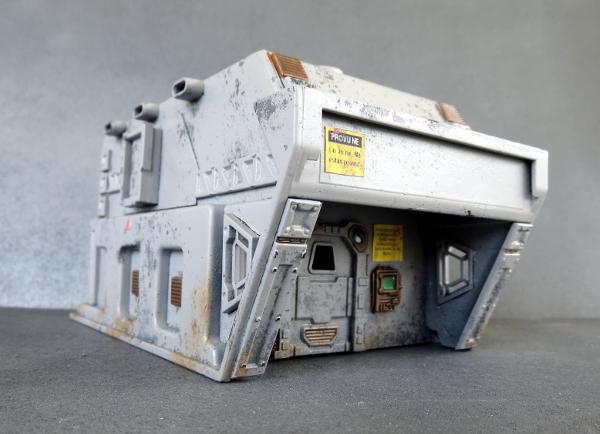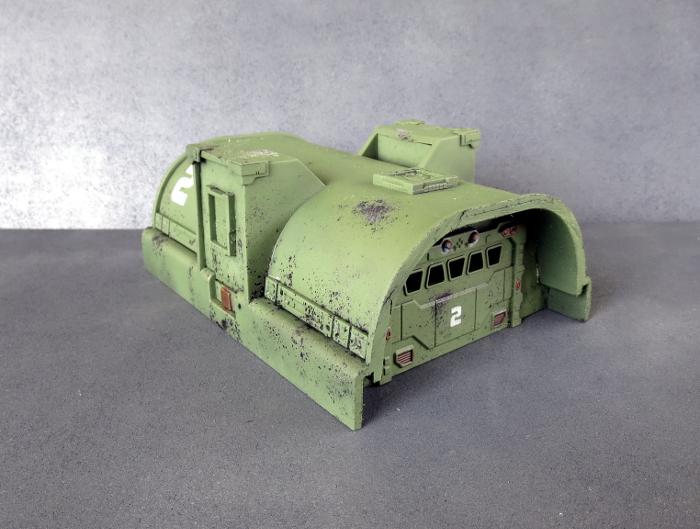 We also showcased a huge array of different terrain projects, including a plantation dome and a massive landing pad piece.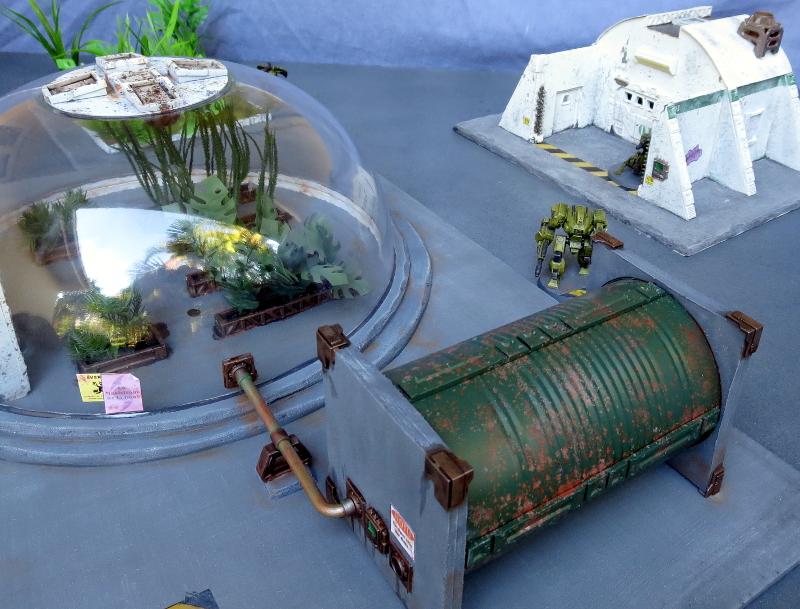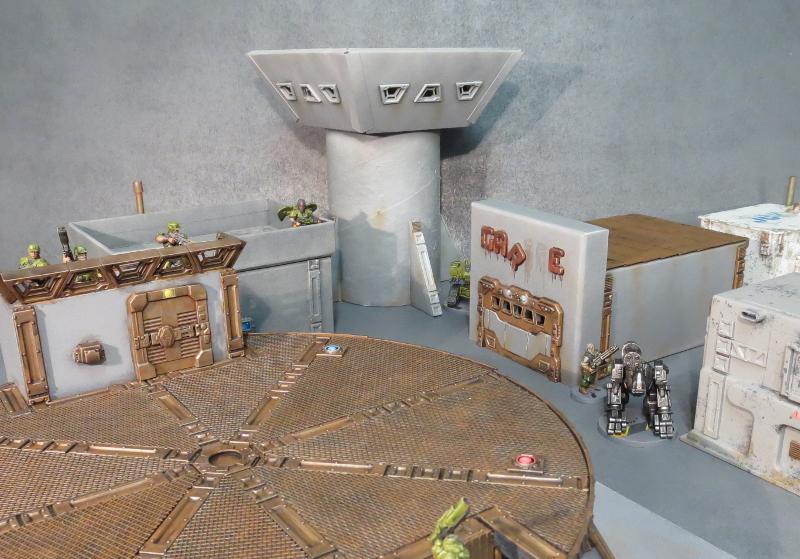 The models weren't forgotten, with tutorials on sculpting your own gas masks for your Epirian contractors, painting weathered-looking metal and heat stress on weapon barrels, a run-down on a quick-painting method for Broken Rabble units, and a guide to making bionic arms for your contractors from Scarecrow arms.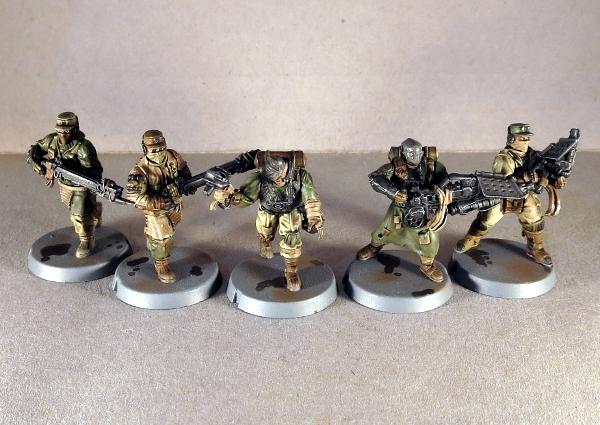 We also offered conversion tutorials and homebrew rules cards for a couple of new units types: The sneaky, sniping Reaper Cadre for the Karists, and the heavy-weapon-toting Scorpion Drone for the Epirians.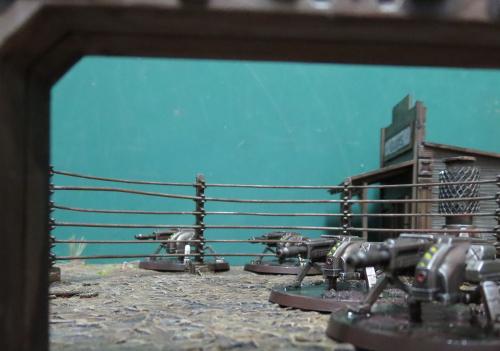 Along the way, we showcased a bunch of different modeling projects, including some small Epirian and Karist forces, some variant Epirian bot ideas, and a winged Angel conversion, amongst many others.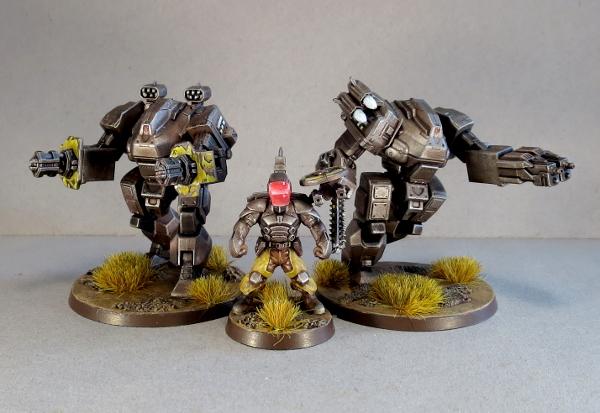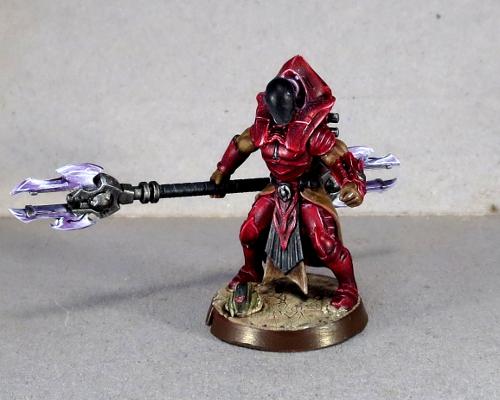 Gaming was also covered, with another fantastic battle report from DakkaDakka's Sgt Oddball - a Karist vs Epirian 'introductory' mission entitled 'The Final Act.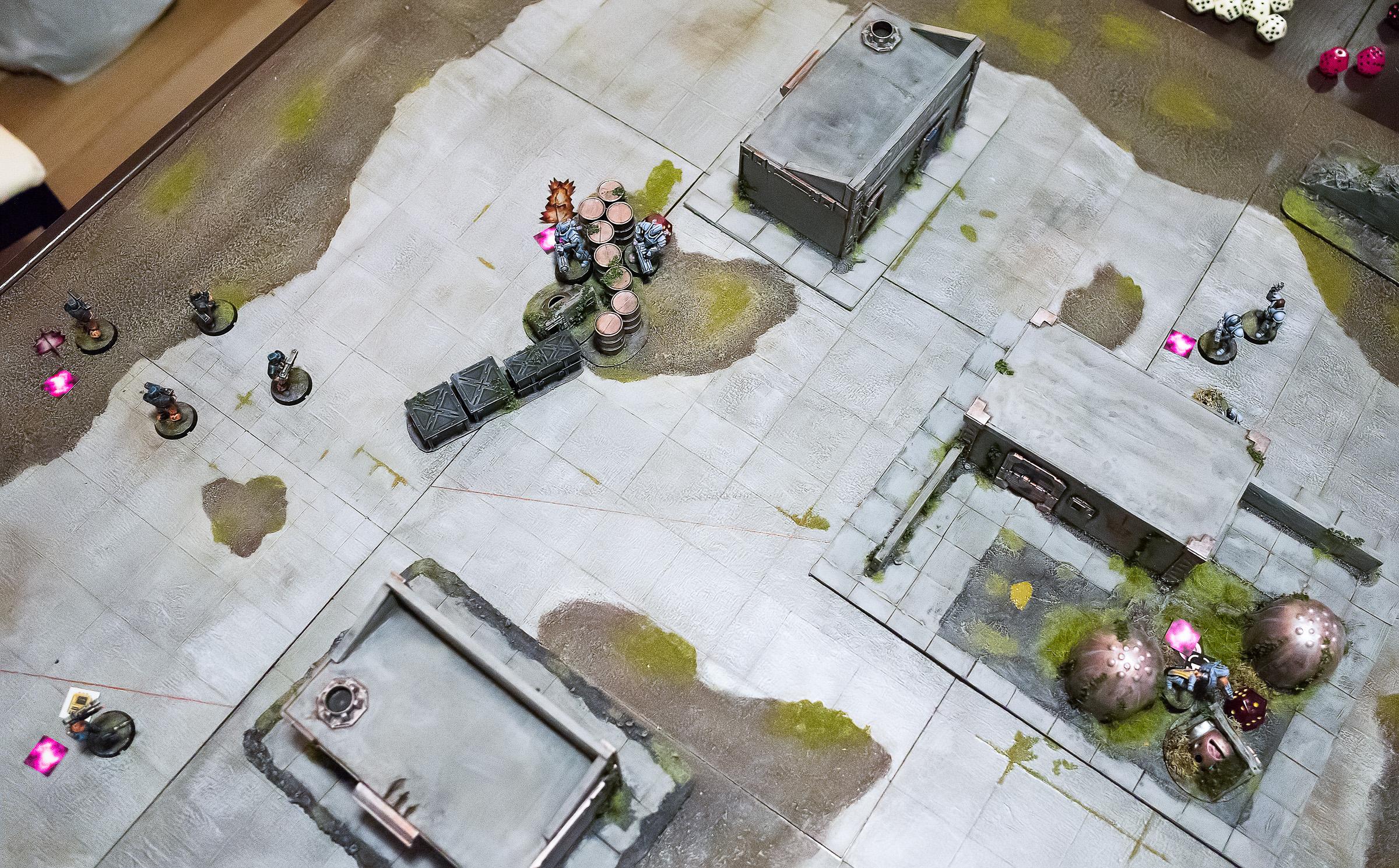 We also published a series of articles alongside the Broken release, taking a close look at their rules and how they fit into the game. You can find these here: Part 1, Part 2, Part 3 and Part 4.


---
So, what's next?
We have a slew of projects currently in development, and 2018 will see us continue with a new release each month to flesh out the three existing factions. This will include a couple of new plastic kits for the Epirians, and something a little bit... let's say 'heftier' for the Broken. Design work is also well underway for the next faction, which will bring some fun toys to the table for battle suit enthusiasts!
Stay tuned to the Comm Guild blog or the Maelstrom's Edge Facebook page for updates!
You can find all of our miniatures, the terrain sprue, and our fiction on the Maelstrom's Edge webstore
here
. For all of our modeling articles to date, including tutorials and walkthroughs of a wide range of different building and miniature projects, check out the article roundup
here
. And as always, feel free to join in the discussion in the Comm Guild Facebook Group
here
!
Tags: news
Like this? Like us on facebook to see more...


Comments are closed for this entry.