Maelstrom's Edge 2019 Round-up
---
Posted on Thursday Dec 26, 2019 at 05:00pm in General
---
With another fantastic year drawing to a close, we thought we would take a moment to look back over this year's highlights for Maelstrom's Edge!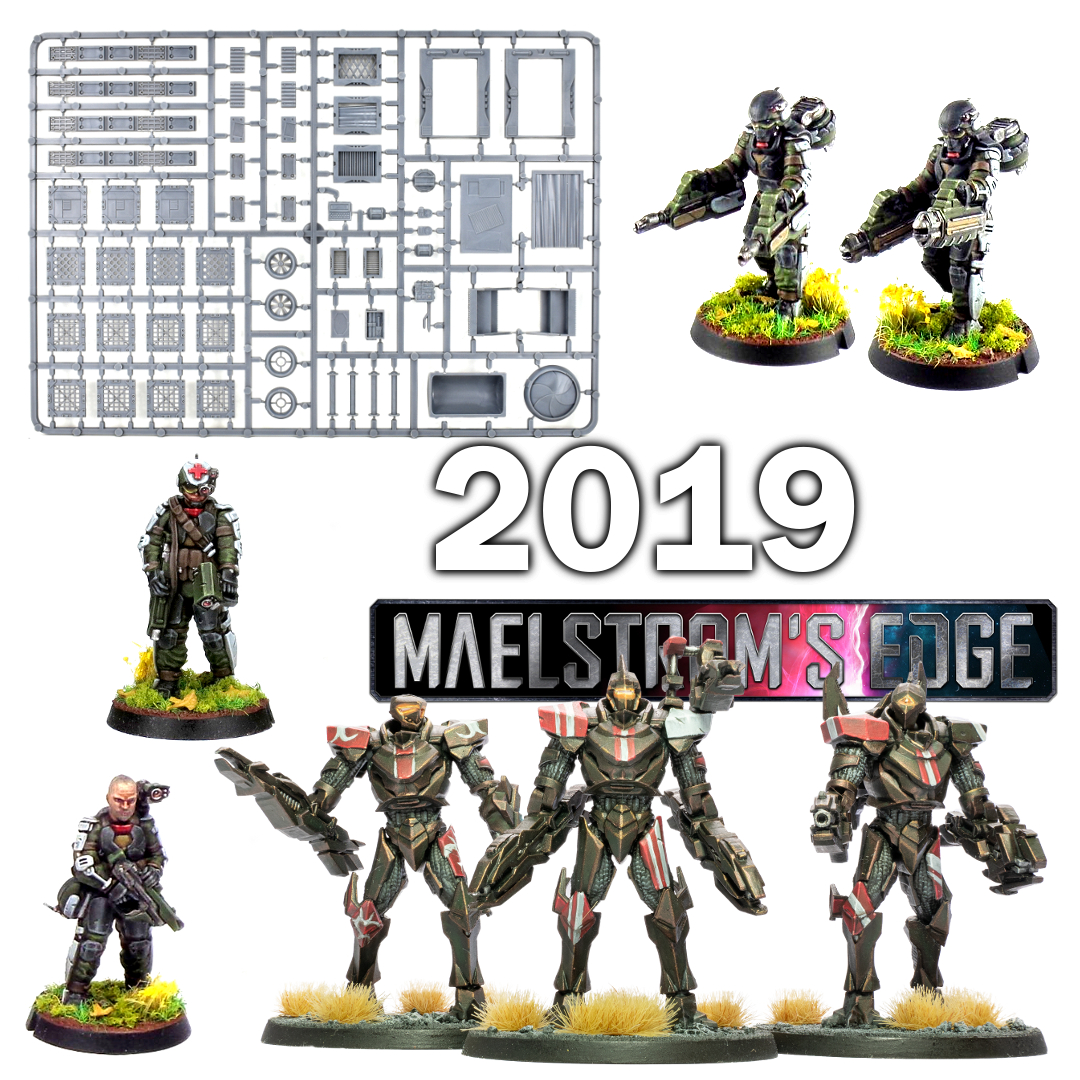 This year saw two of our biggest releases ever! Back in April, we added a fourth faction to the game, with the release of the plastic
Militus Battlesuit
forming the start of the Artarian Remnant's presence on the battlefields of the Edge.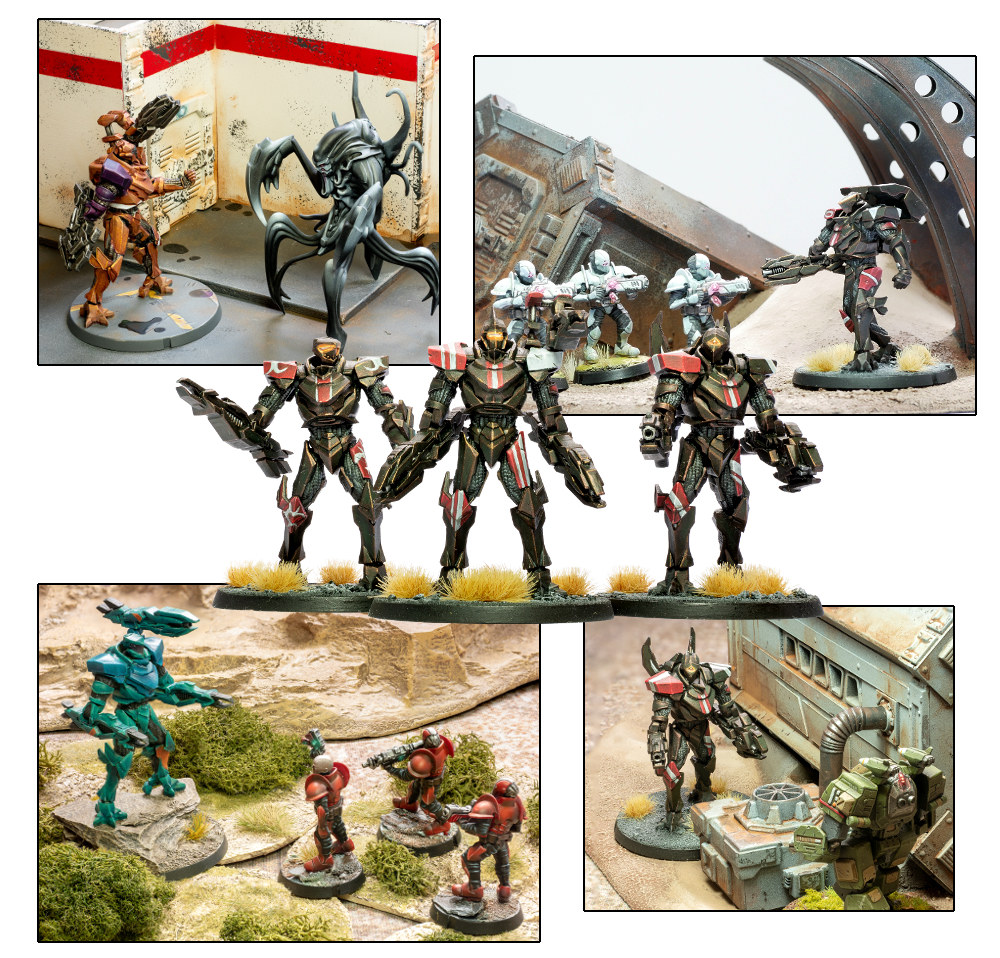 Rather than using conventional military forces, the Remnant fight with elite Champions in highly advanced combat suits. Practically one-man-armies, these superlative warriors needed a model that did them justice, so we produced a multi-part, plastic kit that lets you assemble and customise your suits with a range of different weapons and poses available.
The Militus release was followed in short order by the arrival of the
second Maelstrom's Edge terrain sprue
! Terrain is incredibly important for making the most of Maelstrom's Edge games, and we want players to have as many options as possible there. As such, rather than producing limited, specific terrain kits we have carried on the concept from the first terrain sprue, giving players a range of new detail parts to use to customise their own terrain constructions.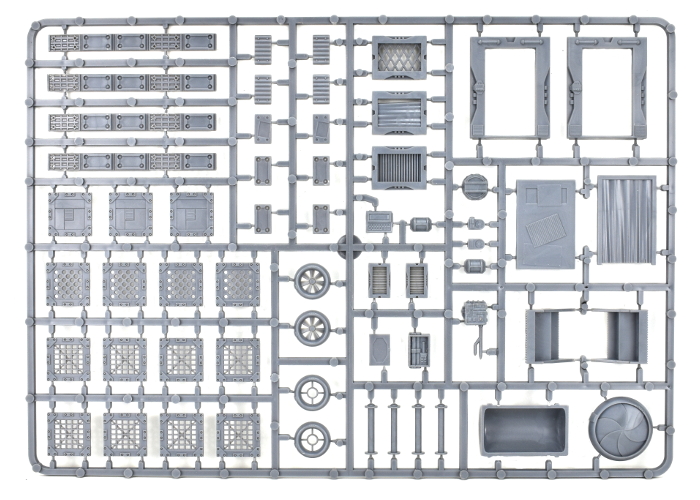 Loosely themed around Broken settlements, the new terrain sprue can be used by itself or combined with the
original sprue
to create a huge range of different buildings, ruins and urban or industrial features.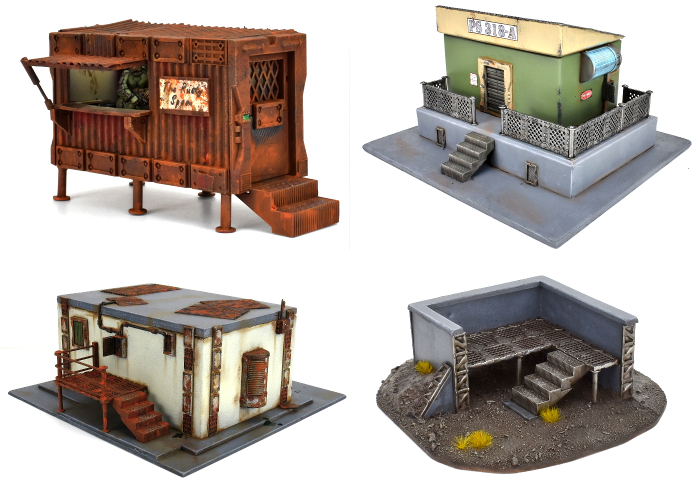 In other releases, things have been a little slower than usual this year due to some unavoidable delays in our production chain. We fleshed out our Epirian SecDef Rapid Insertion Teams with the addition of some
weapon specialists
. Equipped with dual clingfire throwers or flakk guns, these troopers add some punch to the fast-moving boostpack units.
We wanted players to have the option to take SecDef as a separate force to regular Epirians, so we added a resin
SecDef Lieutenant
to the range, and backed him up with a
Medic
to accompany Tactical Teams into battle and keep them on their feet.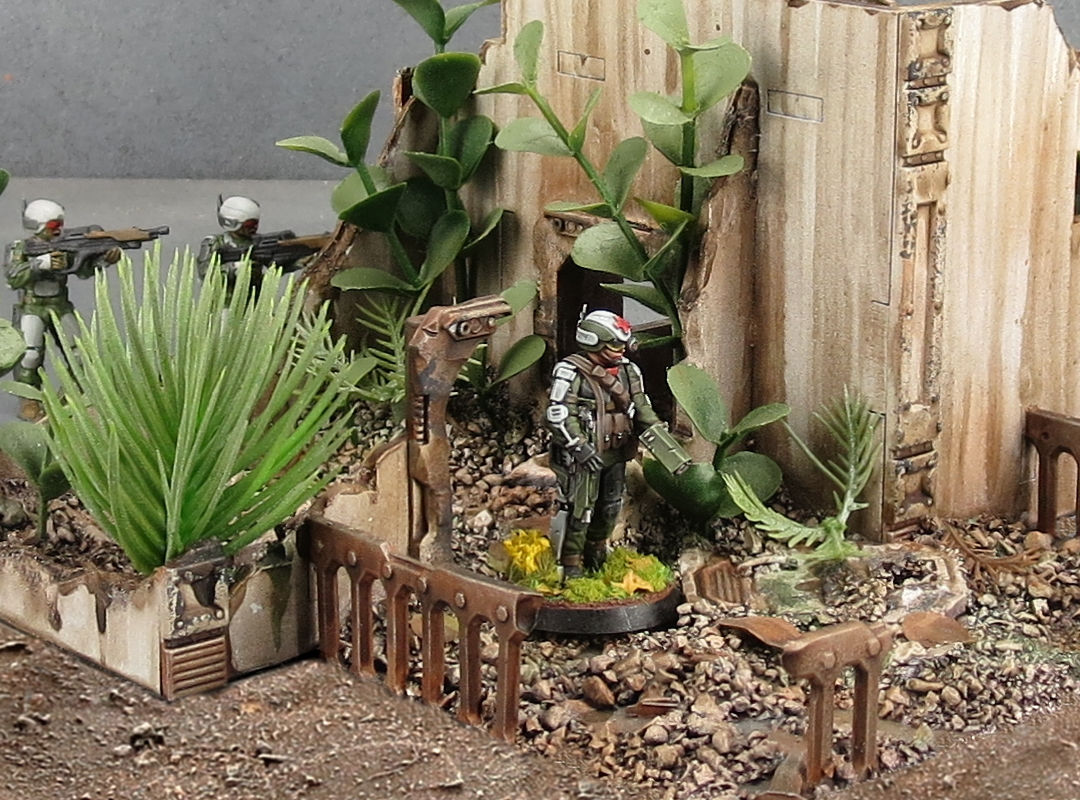 On the rules front, we announced the ongoing development of a version 2 of the Maelstrom's Edge rules! Inevitably with something as complex as a miniatures wargame, there are things that wind up needing some tightening or adjusting, and as new units and factions are added to the game the core rules eventually need to evolve. Our aim is to keep the overall feeling the same, with a tactical and exciting game, while stripping out some uneccessary mechanics and tweaking some others to let the game flow better. To keep players involved in the process, there is a development thread on the DakkaDakka forums
here
where you can download a current playtest version of the V2 rules and provide feedback on the changes.
While we're all still on the current ruleset, however, we released the digitial version of the current rulebook for free download through the Maelstrom's Edge website. You can find this, along with downloadable versions of the Mission and Objective cards from the Battle For Zycanthus box, in the 'Rules' section of the website
here
.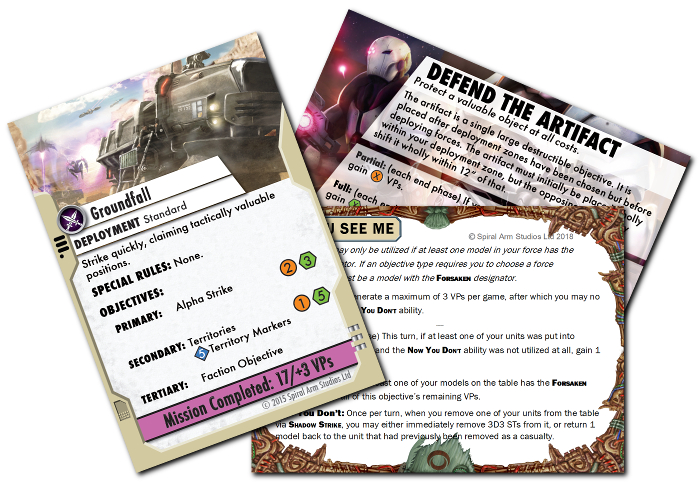 Maelstrom's Edge V2 will be introducing rules for transport vehicles to the game. While vehicle models are likely to still be some way away, we thought there was no good reason to make players wait for these, so you can also find a set of trial transport rules for the current game
here
. This download includes some unofficial rules cards for transports for Epirian Contractors, SecDef, Broken and Karist forces, to use with whatever vehicles you decide to kitbash or repurpose - You can find some ideas on the Comm Guild blog, and in the modeling section of the Maelstrom's Edge website
here
!
SO - What next?
We have a lot planned for 2020! The primary aim will be to get the V2 rules finished, but along the way we have a slew of new model releases coming along. We'll be fleshing out the Remnant with new Nimbus scout suits and the massive Brutus support suit, adding more character options to Karist forces, and introducing more support options for Epirian and Broken forces.
And while all of that's happening, something else is stirring on the Edge...
Our thanks to all of those who have supported us as we have grown the game, from the initial Kickstarter through to where we are now. We're looking forward to sharing all sorts of new and shiny things with you in the years to come!
You can find the Maelstrom's Edge model range and the Battle For Zycanthus starter set in the webstore
here
.
As always, feel free to share your models and terrain, or ask any Maelstrom's Edge- or hobby-related questions on the
Comm Guild Facebook page
!
For Maelstrom's Edge modeling articles, including tutorials and walkthroughs of a wide range of different building and miniature projects, check out the Hobby section of the Maelstrom's Edge website
here
.
Like this? Like us on facebook to see more...


Comments are closed for this entry.