Looking for hobby content?
---
Posted on Wednesday Sep 21, 2022 at 05:00pm in General
---
On the Maelstrom's Edge website, we have a huge (and ever-growing) collection of miniature and terrain related hobby articles, both specific to the Maelstrom's Edge game and general modeling tips, techniques and ideas that can be used for any of your gaming projects.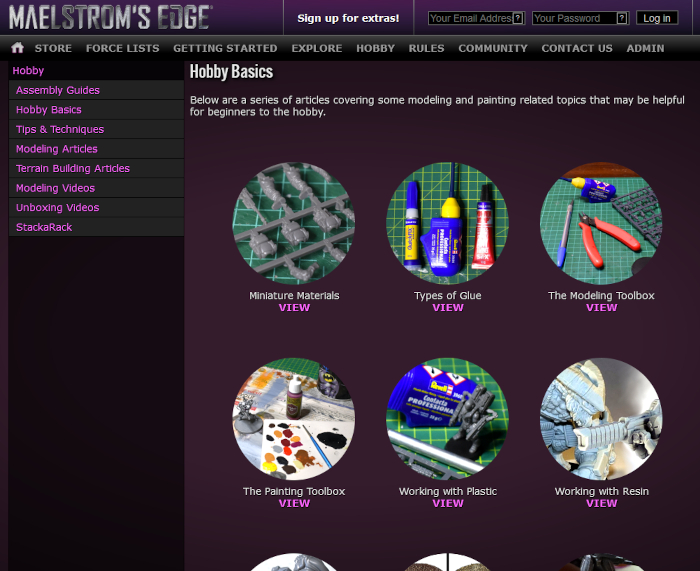 The '
Hobby Basics
' section is aimed at beginners to the world of miniature modeling, and includes a series of articles covering some useful information on tools and techniques to get you started.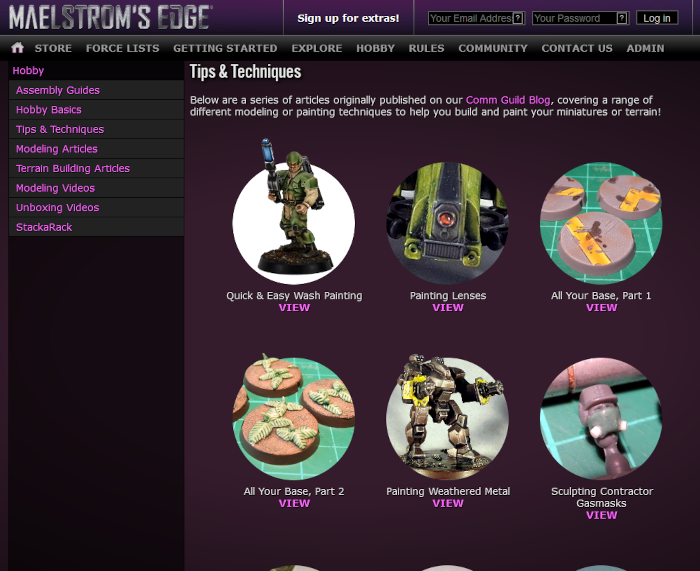 In the '
Tips & Techniques
" section you will find articles on different modeling or painting techniques that can be applied to all sorts of different hobby projects.
The "
Modeling Articles
" section covers articles that take a closer look at the Maelstrom's Edge model range, or detail different modeling projects using Maelstrom's Edge models or kitbashes borrowed from other ranges of miniatures.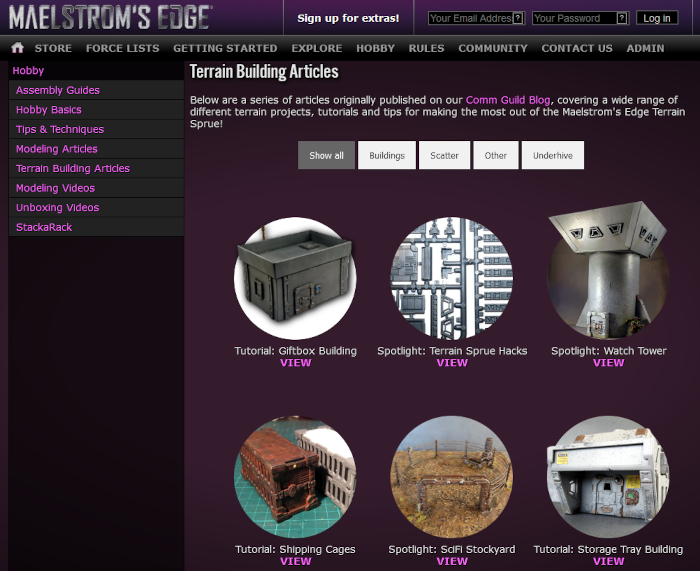 Iain's favourite, the "
Terrain Building Articles
" section contains a wide range of articles detailing different wargaming terrain projects. Many of these use the Maelstrom's Edge terrain sprues and found objects (storage containers, plumbing supplies, assorted bits of trash) or foamed PVC or foamcore sheets to create buildings and other structures for your gaming tables. There are also kitbashes of 3rd party terrain kits, scratchbuilding ideas for alien forests, and much more.
To get started building up your own little corner of the Maelstrom's Edge universe, you can pick up the entire Maelstrom's Edge range from the webstore
here
.
What are you working on? We would love to see your models and terrain in the
Comm Guild Facebook group
!
Remember to also grab a copy of the
Maelstrom's Edge V2 Beta rules
so you can get into the action!
Like this? Like us on facebook to see more...


Comments are closed for this entry.