New Release: Karist Heavy Troopers - 3D Printable STL Files
---
Posted on Thursday Oct 06, 2022 at 05:00pm in Models
---
Armed with some of the most powerful weapons in the Karist arsenal, Heavy Weapon troopers can be added to an existing Karist Trooper squad, or can form a Karist Trooper Heavy Squad capable of taking out even the most fearsome enemies.
Originally released in resin, Karist Heavy Troopers are now available to purchase as STL files for 3D printing.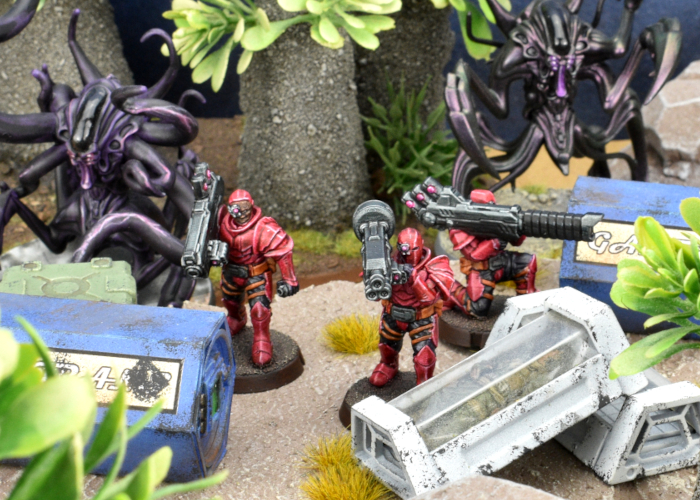 The Heavy Weapon Trooper digital pack includes both a supported and unsupported set of files, with Cybel Lance, Ripper Heavy Grenade Launcher and Ravager Pulse Cannon options to equip your troopers.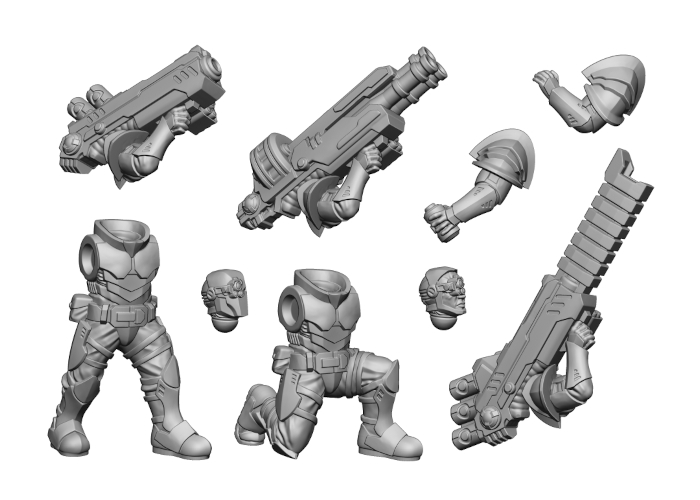 The included parts.
In Maelstrom's Edge games, the Karist Heavy Troopers are fielded on 25mm bases, available
here
, and can accompany Karist Trooper squads or form Karist Trooper Heavy squads.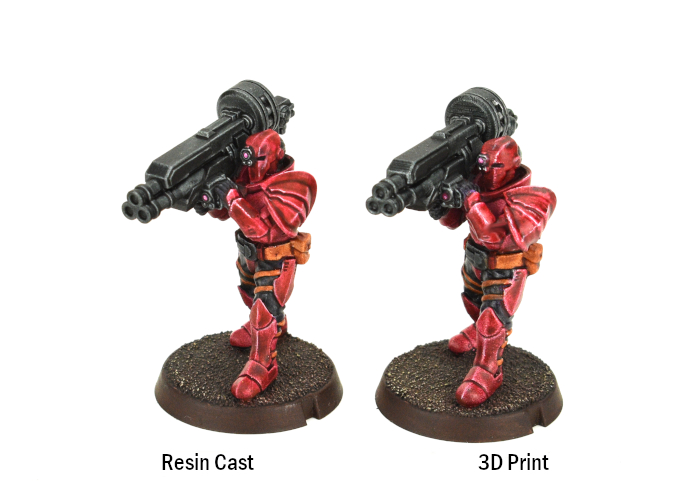 Resin production model and a 3D printed example, painted to a tabletop-ready standard - printed on an Anycubic Photon using Siraya Tech Fast resin at 50μm using Lychee slicer.

Printing results will vary depending on your printer, resin and settings.
Start building your secretive cult of digital doom by grabbing the Karist Heavy Troopers from the Maelstrom's Edge webstore
here
- or if you would prefer the resin version, you can find it in the store
here
!
Like this? Like us on facebook to see more...


Comments are closed for this entry.