New Release: Epirian SecDef Character Model STLs!
---
Posted on Thursday Dec 01, 2022 at 05:00pm in Models
---
Promoted from amongst the most capable veteran sergeants, SecDef lieutenants are level-headed combat experts on both a tactical and strategic level with extensive financial and material resources to hand.
SecDef Medics are combat veterans who have received additional training and equipment to administer first aid in the field. Known for being level-headed under fire, medics accompany SecDef tactical teams in the field, where they need to be equally competent at using their carbines or treating wounded squadmates.
Originally released in resin, these two SecDef character models are now available to purchase as STL files for 3D printing, from the Maelstrom's Edge store
here
!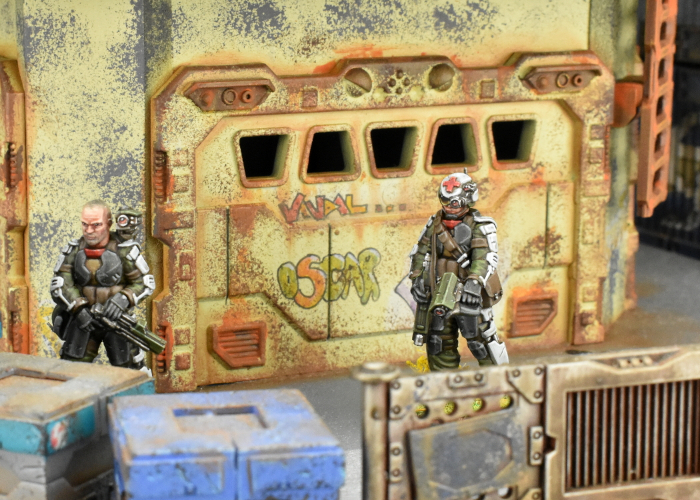 This digital pack includes both supported and unsupported files, and two different weapon options for the Lieutenant.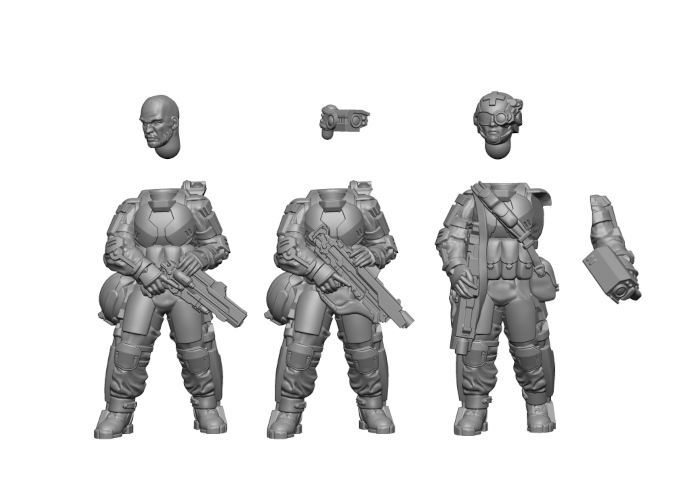 The included parts.
You can find the rules for fielding these models in the downloads section of the Maelstrom's Edge website
here
.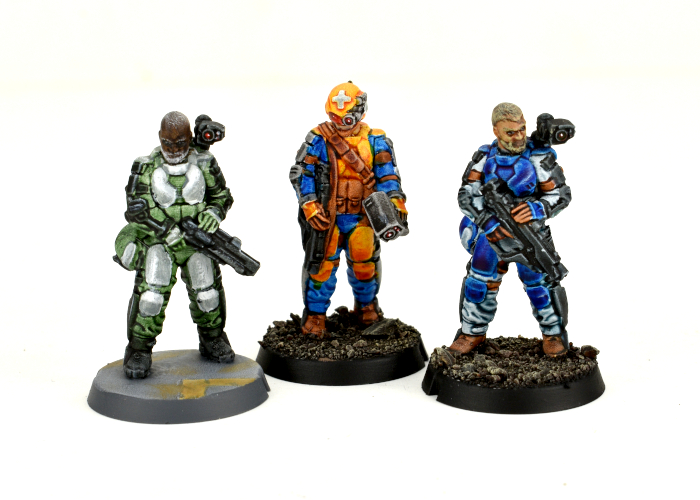 3D printed examples, painted to a tabletop-ready standard - printed on an Anycubic Photon using Siraya Tech Fast resin at 50μm using Lychee slicer.

Printing results will vary depending on your printer, resin and settings.
Start building your elite force of corporate doom by grabbing some SecDef models from the Maelstrom's Edge webstore
here
!
Tags: epirian lieutenant medic secdef stl
Like this? Like us on facebook to see more...


Comments are closed for this entry.