New Release: Broken Gnolti - 3D Printable STL files!
---
Posted on Tuesday Jul 05, 2022 at 05:00pm in Models
---
Amongst the ragtag forces of the Broken, the gigantic Gnolti strides imposingly across the battlefield, massive, energised shields blocking enemy fire as it clears a path for its more fragile Rabble brethren.
The resin Gnolti is one of our most popular resin kits. This month it makes the leap into the digital domain, with the release of an STL pack that you can use to print your own rampaging alien behemoth!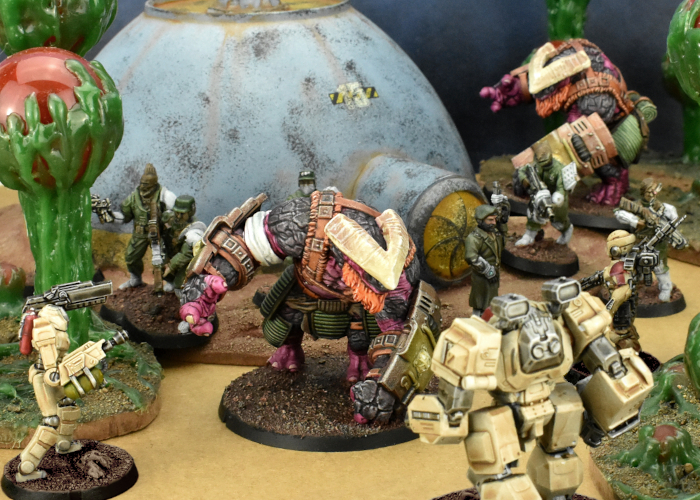 With 3D printing becoming ever more accessible as an option for producing table-top quality miniatures, it seemed like a good time to start offering some DIY options for digital hobbyists to add to their collections. As such, the Gnolti is the first of an ongoing release series, as we will be gradually working to make STL packs for all of our current resin models.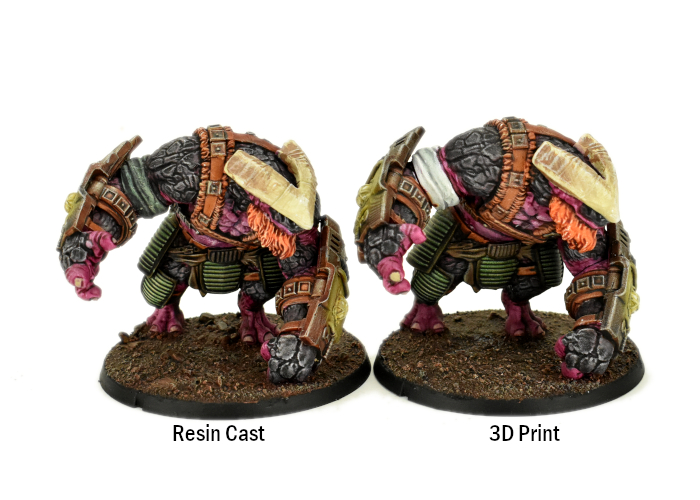 Table-ready resin production model and a 3D printed example - printed on an Anycubic Photon using Anycubic Grey resin at 50μm using Lychee slicer.

Printing results will vary depending on your printer, resin and settings.
The Gnolti digital pack includes the following:
Single-piece Gnolti model, unsupported
Single-piece Gnolti model, supported
Split Gnolti model parts, matching the resin production version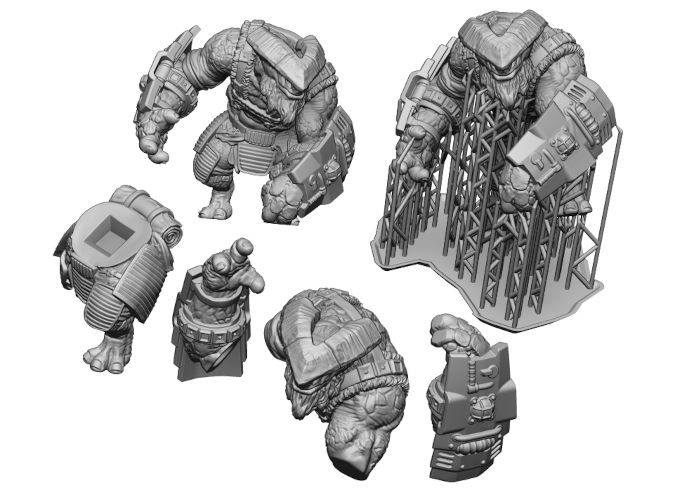 Included STL components
In Maelstrom's Edge games, the Gnolti is fielded on a 54mm base, available
here
.
Get started with your rebel force of digital doom by grabbing the Gnolti digital file pack from the Maelstrom's Edge webstore
here
!
Like this? Like us on facebook to see more...


Comments are closed for this entry.