Maelstrom's Edge Mid(-ish) 2020 Roundup!
---
Posted on Friday Jul 24, 2020 at 05:00pm in General
---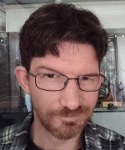 - by Iain Wilson
This year has certainly come with its share of challenges. While things have been a little quieter on the Edge than usual, we're still here, in no small part thanks to the support of our fantastic customers around the world. So I thought I'd take a pause this week to look back at what we have done so far this year.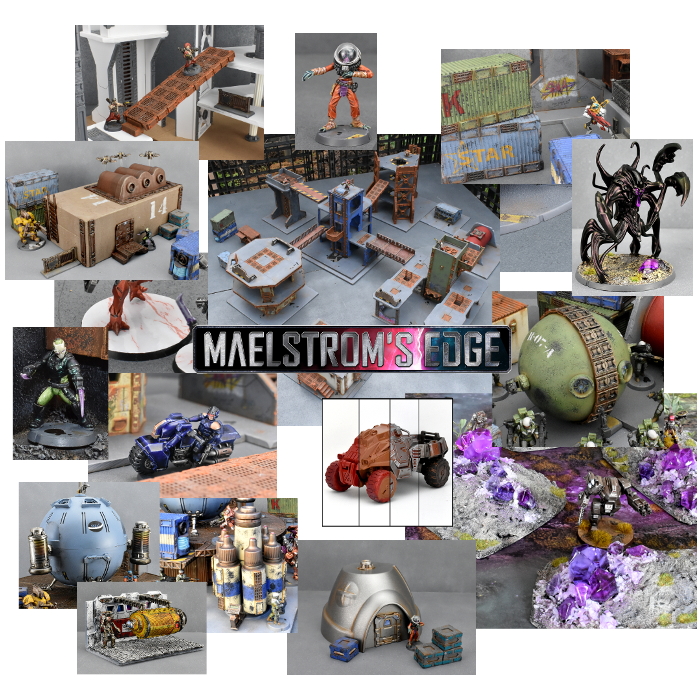 Our usual monthly release schedule has been significantly disrupted this year due to our usual production partners having to close up or refocus their businesses, so the Artarian Remnant's
Nimbus Battlesuit
has the distinction of being our sole release so far this year. We have plenty more in the pipeline, however, including the next round of reinforcements for each of the existing factions, and the first couple of units are underway for another new faction!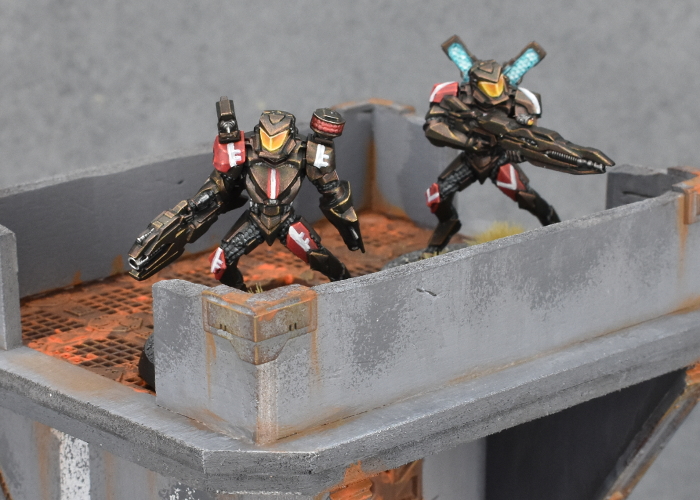 Even without shiny, new models to play with, the weekly modeling article continued on, covering a wide range of ground. Articles so far for this year have included a serial underhive build, featuring a bunch of redesigned buildings inspired by classic Necromunda, rocky outcrops studded with crystals brimming with rogue cybel energy, and assorted other hobby tips and modeling ideas. You can find all of our modeling articles in the renovated
Hobby
section of the Maelstrom's Edge website, along with a new section where we will be periodically adding basic 'starter' tips aimed at beginner hobbyists.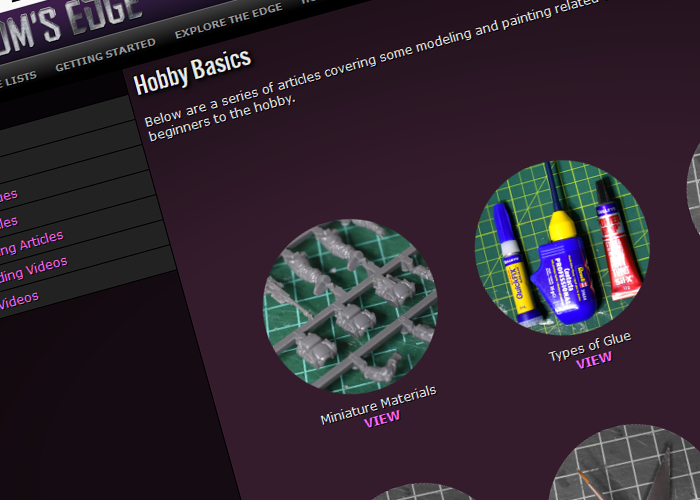 This year has also seen some great models shared by the community on the
Comm Guild Facebook Group
. The Group is a handy place to share your models, ask for hobby advice, or talk about the Maelstrom's Edge game. We would love to see more, so be sure to pop along and show us what you are working on!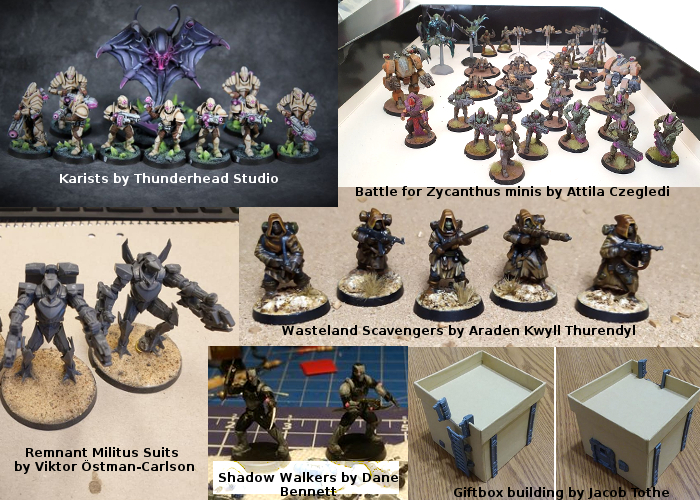 (Just a few of the fantastic projects we've seen!)
For the full range of Maelstrom's Edge products, including the Battle for Zycanthus starter set, the plastic and resin model range, the ever-useful Maelstrom's Edge Terrain Sprues, novels and audiobooks, check out the webstore
here
.
For building ideas, modeling tutorials, army spotlights and conversion walkthroughs, have a look at the Hobby section of the Maelstrom's Edge website
here
.
Like this? Like us on facebook to see more...


Comments are closed for this entry.