It's the 2021 Roundup!
---
Posted on Tuesday Dec 14, 2021 at 05:00pm in General
---
With another year almost come to an end, it seems like a good time to pause and look back at some highlights from the Maelstrom's Edge!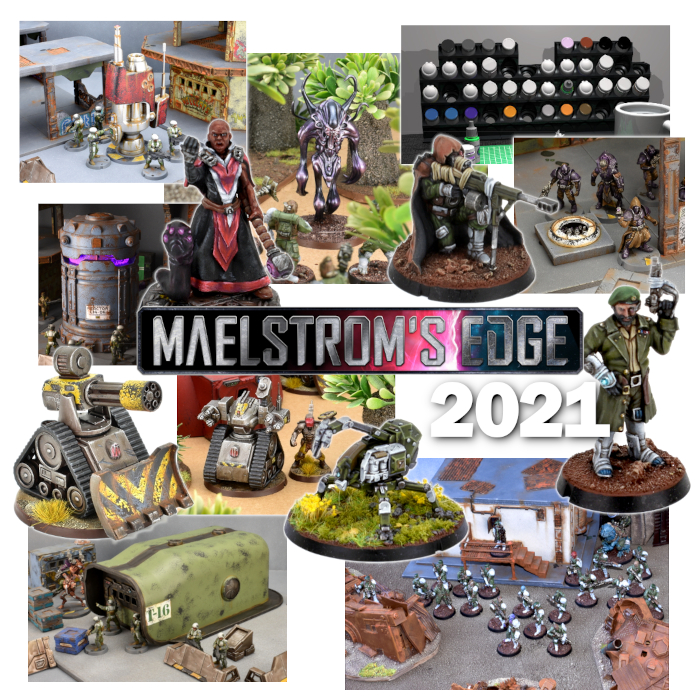 The Karist, Broken and Epirian factions all received some reinforcements this year. We also saw the end of the Battle for Zycanthus boxed set, as our existing stock sold out. With the second edition of the game on the horizon, rather than producing more of this set, we added some starter bundles and troop bundle deals for each faction to the Maelstrom's Edge webstore.
The Contractor Support Drone added some new equipment options to Epirian forces, allowing Contractors to field Engineer and Medic units and adding sensor drones to Contractor Scouts. This is the last full resin model to be released for Maelstrom's Edge as, with the exception of a couple of upcoming equipment options for the Artarian Remnant, we have now moved completely to plastic for our models.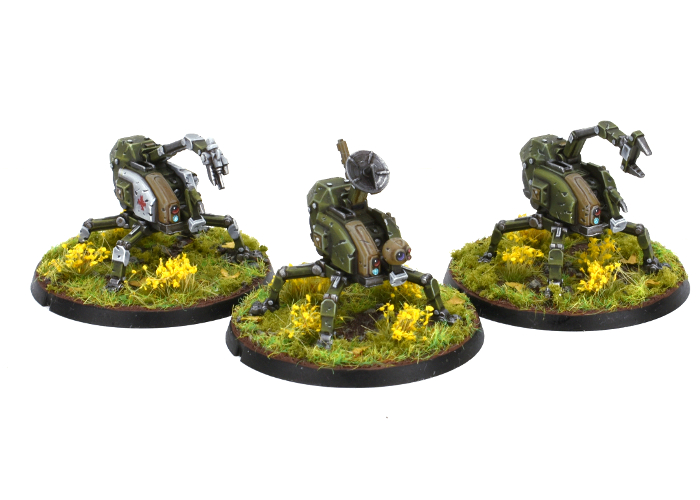 The Kaddar Alessi Novitiate serves as an alternate command option for Karist forces. Slightly less unhinged than the typical Kaddar Nova, Kaddar Alessi use their charisma and oratory prowess to inspire the forces under their command, or to shake the resolve of any enemy within earshot.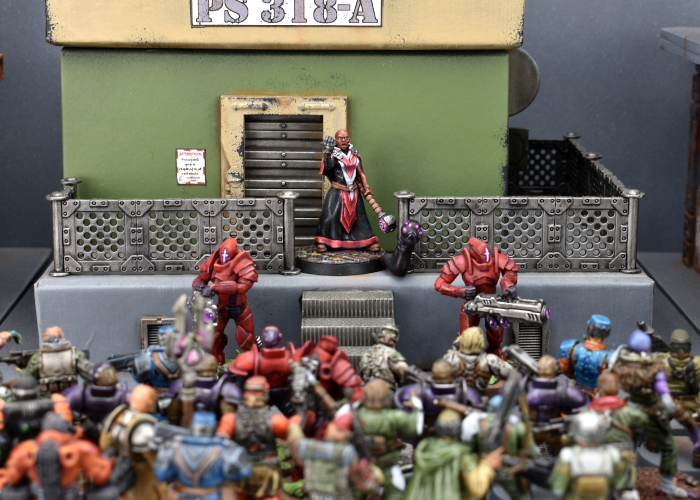 The Spiral Arm Revolutionary Army are a new sub-faction for the Broken. These paramilitary groups tend to be more organised and disciplined than other Broken, and this is reflected in their command structure. Revolutionary Captains stands proudly at the head of their forces, co-ordinating strikes and holding the rabble steady with their iron discipline. While in the shadows, Broken Snipers lurk beneath advanced camouflage cloaks, picking out valuable targets amongst enemy forces.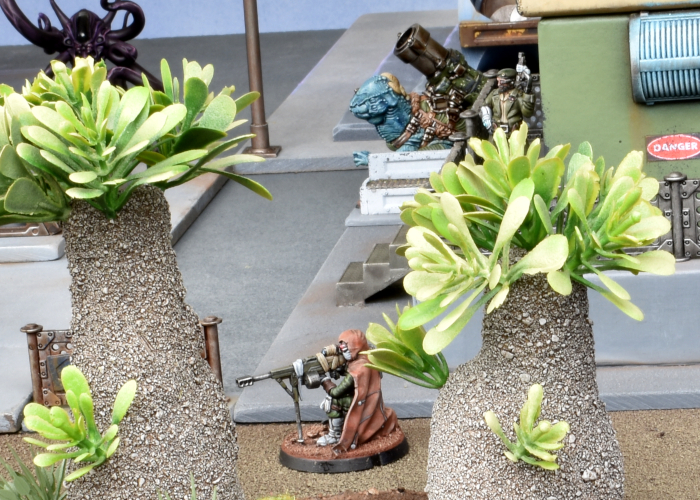 As an added bonus, this year we also sourced some stock of the plastic gun carriage kit from PDC Gaming. This kit builds a range of variant weapon platforms, and is also a handy source of parts to build an Automated Uplink Relay for Epirian forces, as you can see in this spotlight article
here
.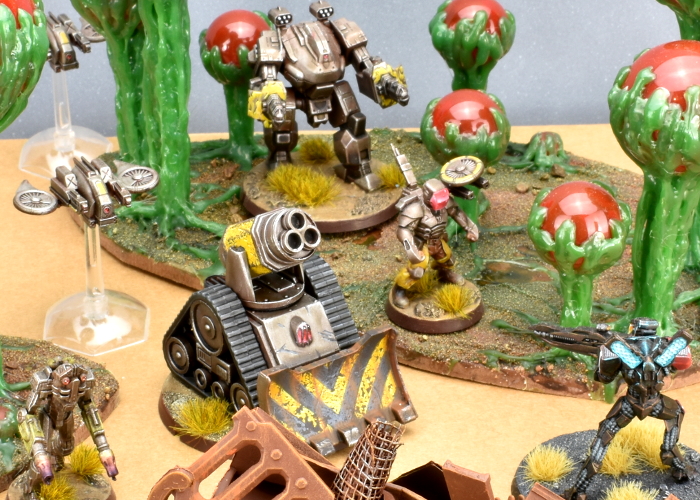 As usual, Iain has been working away on a range of different modeling articles, often using found materials combined with the Maelstrom's Edge terrain sprues, including an energy plant built from a camping lamp, an air conditioner ducting barracks building and a communications relay made from a toy gun! You can find these and the rest of our various modeling articles compiled in the hobby section of the Maelstrom's Edge website
here
.
Fans on the Comm Guild Facebook group have also been sharing some great projects of their own!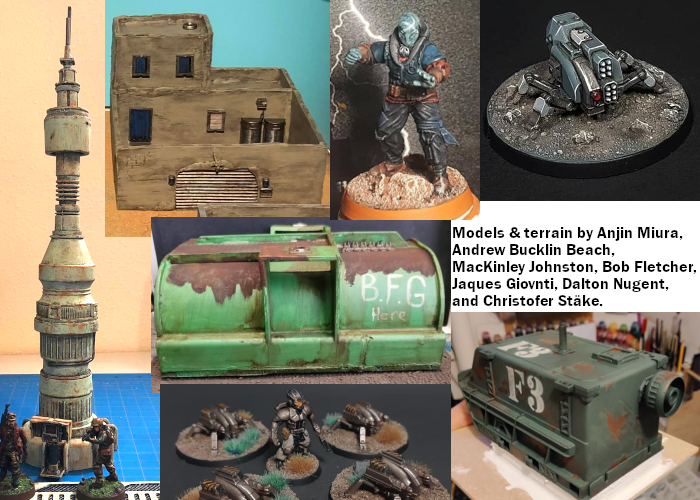 You can check out all of these and more by joining the Comm Guild group
here
.
For the year to come, we'll be rolling up our sleeves and getting stuck into the second edition of the Maelstrom's Edge rules, with the Beta version of these scheduled for release very soon! Also coming in from the production queue we have some reinforcements for the Artarian Remnant, and that new faction that we've been teasing for a while now...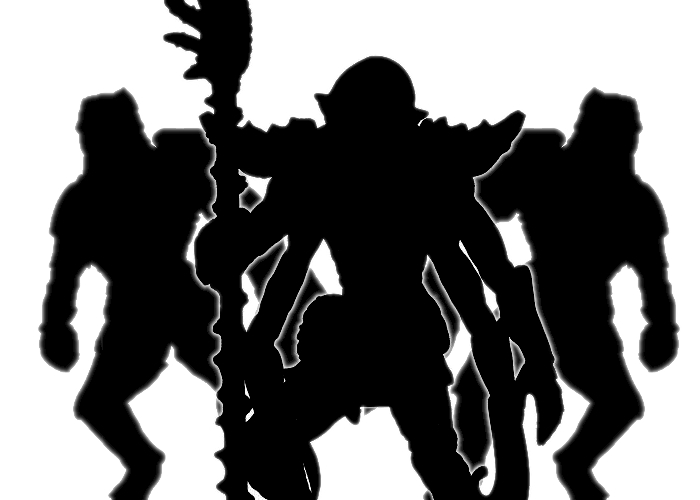 Stay tuned!
For the full plastic and resin Maelstrom's Edge model range, the ever-useful Maelstrom's Edge Terrain Sprues, novels and audiobooks, check out the webstore
here
.
For building ideas, modeling tutorials, army spotlights and conversion walkthroughs, have a look at the Hobby section of the Maelstrom's Edge website
here
.
Like this? Like us on facebook to see more...


Comments are closed for this entry.