Army Spotlight - Epirian Bot Army, Detachment One
---
Posted on Monday Jul 17, 2017 at 05:00pm in Models
---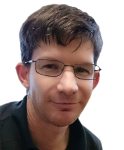 - by Iain Wilson

The Epirian Foundation utilises a wide array of different bots on the battlefield, and the Maelstrom's Edge roster system allows you to create a force that makes the most use of them in place of human troops. And really, why wouldn't you? Robots!

I had a few assorted bots put together in a weathered metal colour scheme for a few previous articles, and so I decided this week that it would be fun to flesh them out into a usable force.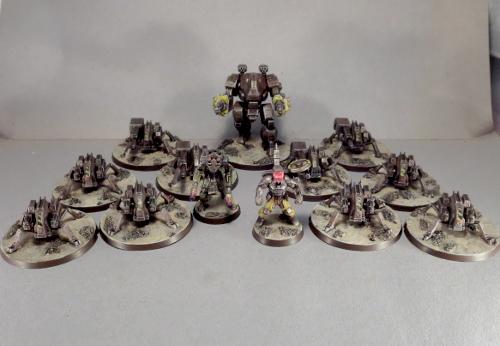 An army, of course, needs a leader. There are a couple of HQ options currently for Epirian forces, but I already had a Journeyman Bot Handler that I put together a while back and then never did anything with, so decided he would have the somewhat dubious honour of being the lone human in the force.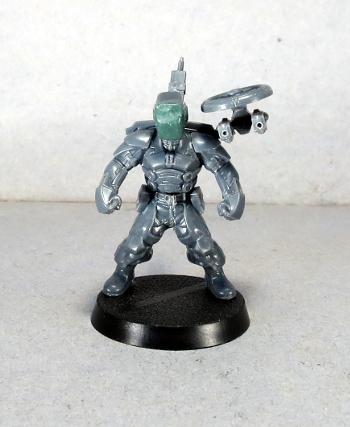 This guy was built from the Bot Handler sprue, with a few modifications.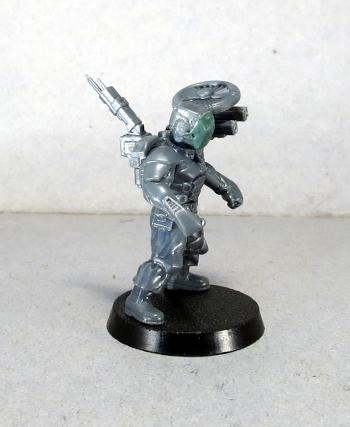 The head was taken from the Contractor sprue with a face shield added with some 'green stuff' putty.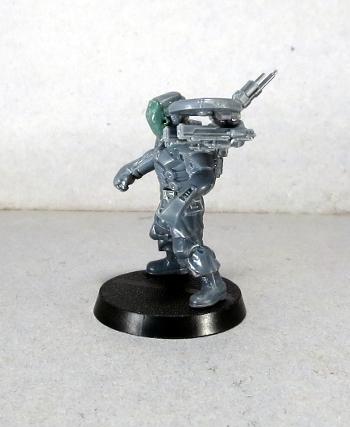 I gave him the spread-leg pose by taking both sets of legs from the handler sprue and cutting them apart vertically through the groin, and gluing the opposing halves with the matching straight legs together.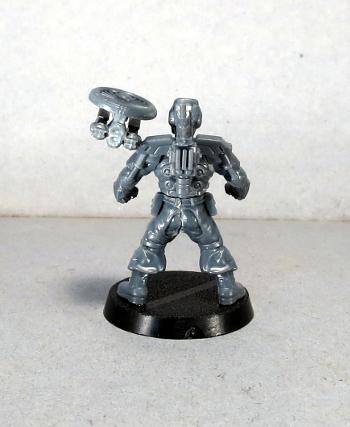 Rather than having him holding his pistols, I thought a mini gun-drone would be fun, so I mounted two pistols under a single turbine taken from a Firefly drone. This little drone is pinned to the Journeyman's shoulder, to give it the appearance of flight without needing a flight stand.

Painting was kept fairly simple, to match the bots that I had already built, and so used the weathered metal process that I've shown in several articles now - red undercoat, followed by a coat of brown, then a metal layer, and then a wash with Army Painter Strong Tone.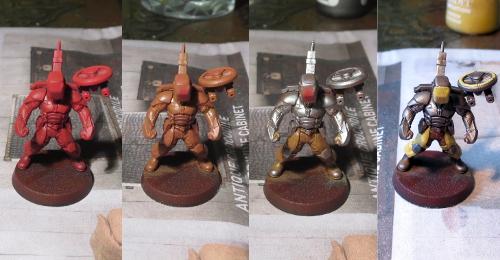 Yellow chaps and a shiny red faceplate tie in with the more subdued highlights used on the rest of the force while letting him stand out a little from the crowd of bots.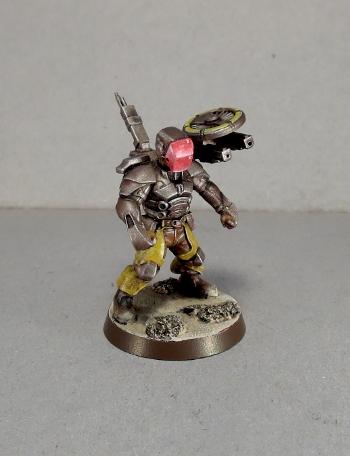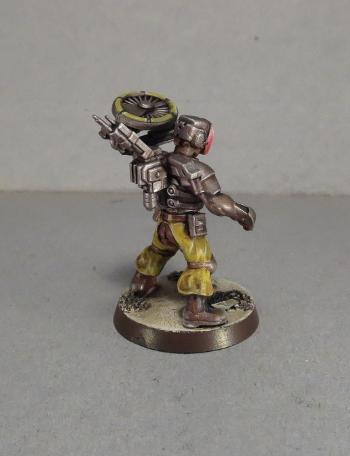 With paint in place, the Journeyman joins the Hunter mech that I originally painted up for the weathered metal tutorial, and a slightly modified Scarecrow that I built for a spotlight article on the lanky, elite units.




The army wasn't going to get far without troops, and so I grabbed a few Drone sprues and put together two units of Spider drones. To stick with the bot-theme, I made use of the upgrade option to replace the Apprentice handler who normally accompanies units of Spiders with a third drone instead.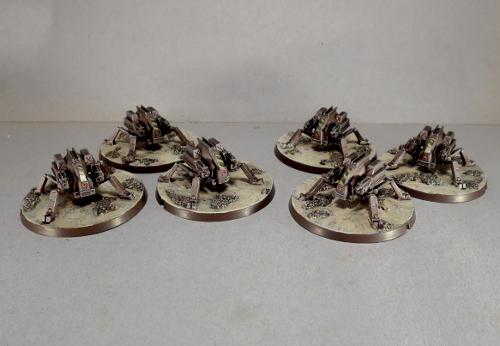 To round out this first detachment, I added some fire support from two units of Scorpion Drones. These are a home-brew unit that I created for an article a while back, rather than a standard Maelstrom's Edge unit - You can find their rules card and a tutorial for building them here.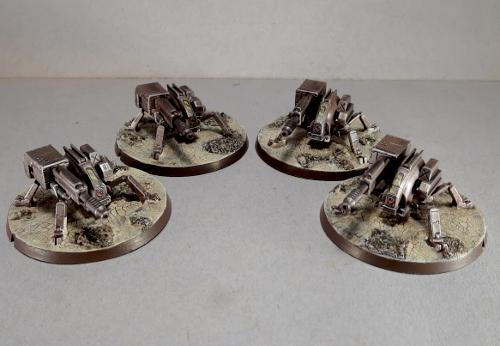 That rounds out the first detachment, which comprises around half of the planned force. Roster-wise, it looks like this:

Command: Journeyman Bot Handler
- second pistol, Command Booster - 17 points

Core: Spider Drones
- replace Apprentice Bot Handler - 9 points

Core: Spider Drones
- replace Apprentice Bot Handler - 9 points

Hammer: Scarecrow Sniper
- 2 linked clingfire sprayers, Overdrive - 5 points

Anvil: Hunter-class Warmech
- 2 flakk cannons, 2 cluster missile pods - 20 points

Anvil: Scorpion Drones - 10 points
- 2nd unit (Multi-unit selection) - 10 points

Total - 80 points.

Next week: Detachment 2.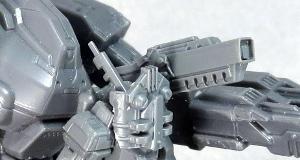 Spoiler: There will be robots!

If you would like to build your own robot army of doom, you can pick up the various Maelstrom's Edge kits from the webstore here. As always, feel free to share your creations on the Comm Guild Facebook page!

For other Maelstrom's Edge modeling articles, including tutorials and walkthroughs of a wide range of different building and miniature projects, check out the article roundup here.
Like this? Like us on facebook to see more...


Comments are closed for this entry.