---
Posted on Monday May 30, 2022 at 05:00pm in Models
---
Remnant Lorican Armor is a marvel of engineering in its own right. Over time, Champions will customize their suits to boost their combat ability even further. This month's release is a new plastic sprue with a range of upgrade options!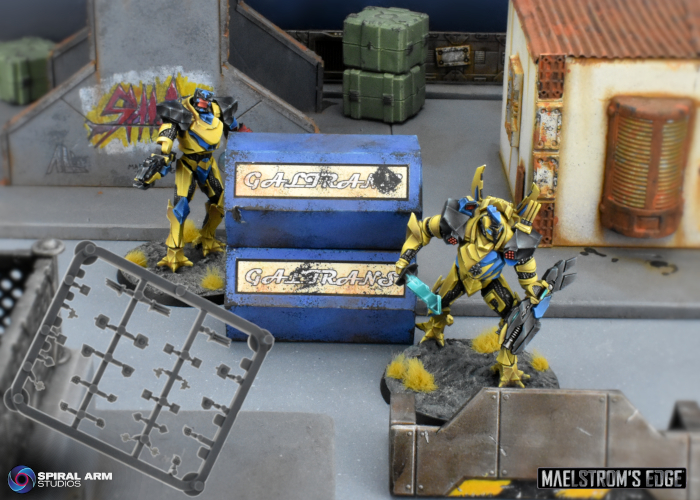 This sprue has components to represent various upgrades on your suits, including three each of the following:
Prime/Pathfinder Array
Defensive Countermeasures
Enhanced Targeter
Target Tracker
Mark Of the Initiate badge
Prime Sigil
Veteran Prime Sigil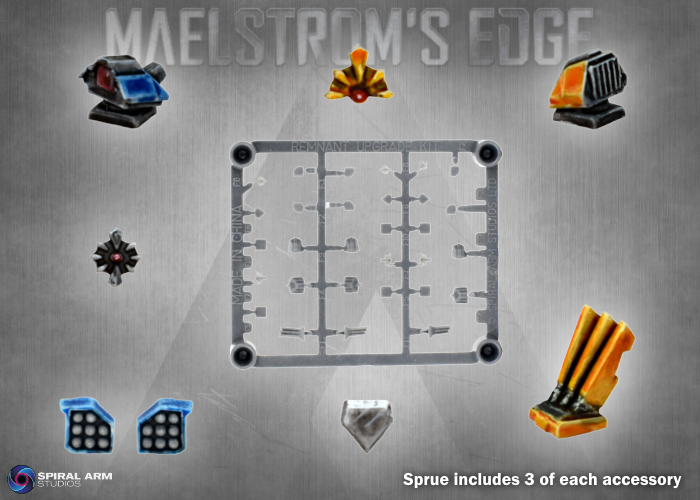 These parts are designed to fit on any of the Remnant suits, where relevant to their unit rules.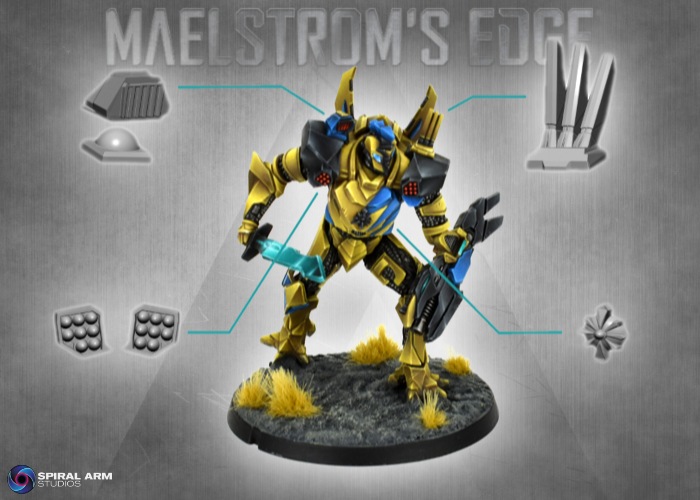 Grab the sprue from the Maelstrom's Edge webstore
here
!
---
Posted on Monday Jun 28, 2021 at 06:00pm in Models
---
Following stealthily on the heels of the
Revolutionary Captain
comes another new model release for the Broken - The Sniper!
Broken Snipers originate either as marksmen from a planetary military that is displaced by the Maelstrom or pulled from within the ranks of the SARA and trained when it is noticed that they display a high level of accuracy with their rifle. Unfortunately, the Broken simply do not have the types of training facilities that other factions have access to, nor the manufacturing and technology in place to produce state of the art high-powered sniper rifles. All of which means that, one-on-one, Broken Snipers will never be a direct match with their foes. Therefore, the role of a Sniper focuses more on being a jack of all trades thorn in the enemy's side.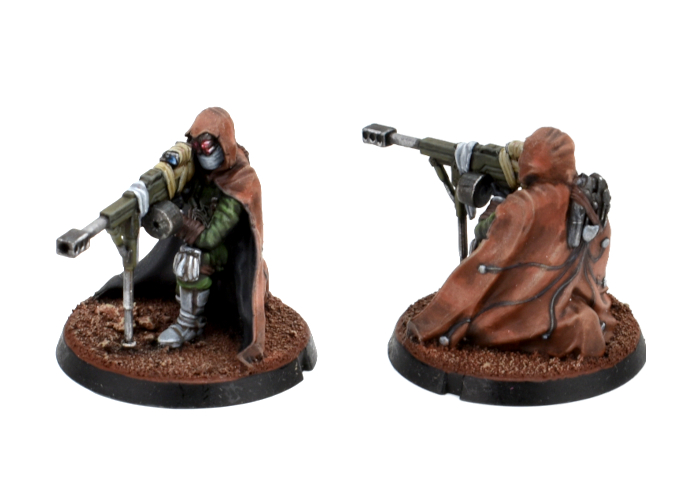 A Sniper amongst the Broken is an immensely valuable battlefield tool and therefore Broken commanders commission their weaponsmiths to produce custom, high-end weapons and tech for their Snipers, so as to give them a fighting chance on the battlefield. Though each Sniper has a slight variation in their kit, their basics usually entail a cloak with powered optical and anti-radar camouflage, along with a drum-fed sniper rifle, which is able to switch on the fly between several different custom-made specialty ammunition types.
As with all Broken, Snipers are the master of stealth, and their ability to pick the right ammunition type to most punish their target before disappearing into the mists before the enemy can return fire in earnest makes them one of the most loathed foes in the spiral arm.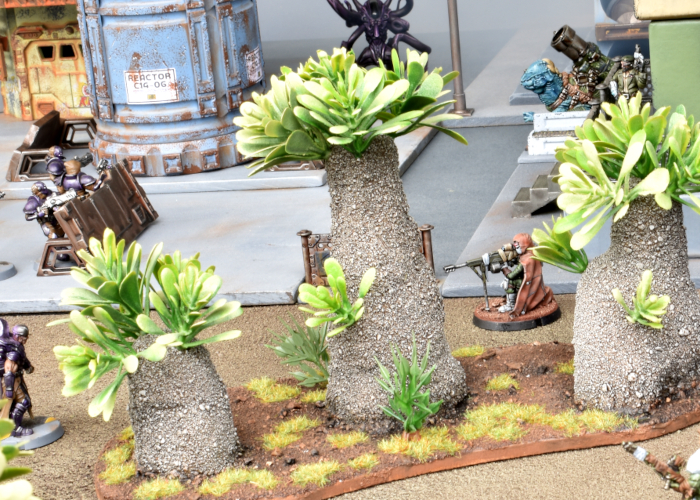 The Broken Sniper is a plastic kit on a single sprue, and is supplied with a 32mm plastic base.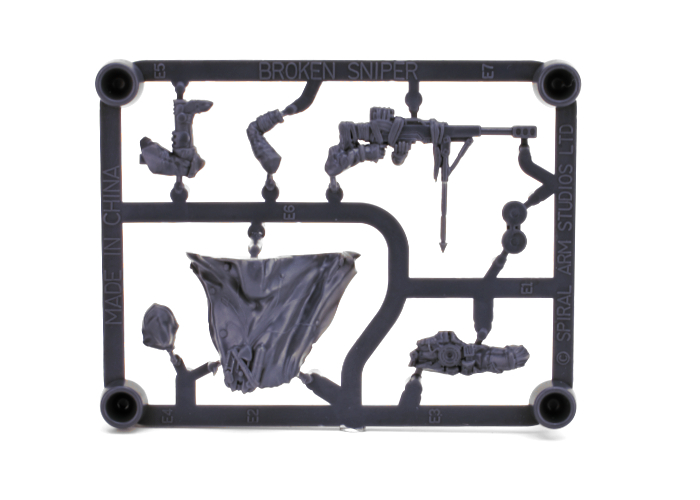 Grab your Sniper from the
Maelstrom's Edge webstore
now!
---
Posted on Tuesday Jun 08, 2021 at 06:00pm in The Broken
---
Last week, we shared an intro into one of the sub-factions within the Broken - the
Spiral Arm Revolutionary Army
. The time has come to see SARA roll out onto the table, with the release of a new plastic model for the SARA Revolutionary Captain!
Revolutionary Captains lead companies of SARA troops on the battlefield. While SARA companies are comprised mostly of the same sorts of units as you would find in Forsaken or Jackal forces, their more military-focused structure results in better discipline and tactics on the battlefield.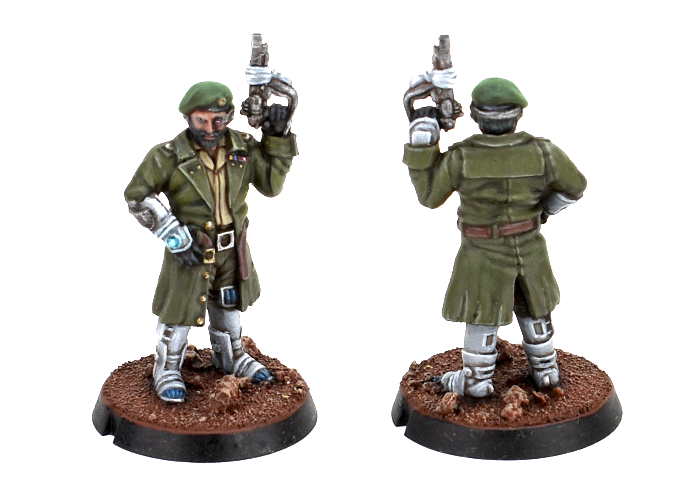 On the table, the Revolutionary Captain's military experience grants your Broken force some new abilities. The
SARA Discipline
rule grants units in the Captain's command radius a boost to their WP. These units are also granted the new
Guerilla
rule, which allows a unit taking an Advance & Fire action to shoot
before
moving, allowing your units to to attack enemy positions and then fade away into cover.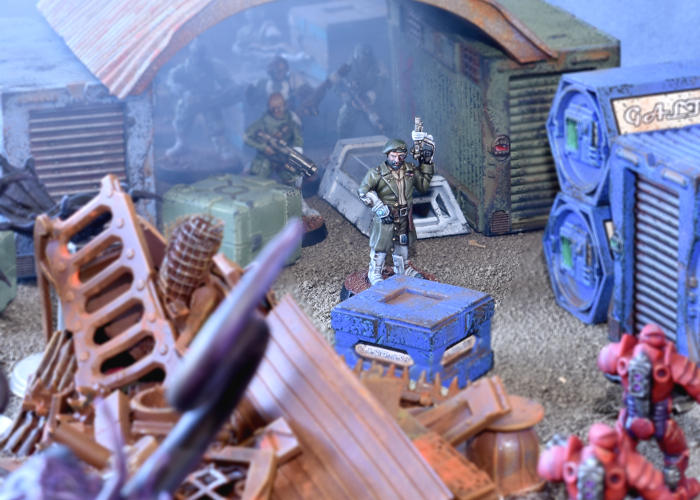 The first of a series of smaller plastic kits that we are releasing, the Revolutionary Captain kit is a single sprue with a multipart, monopose model and is supplied with a 25mm base.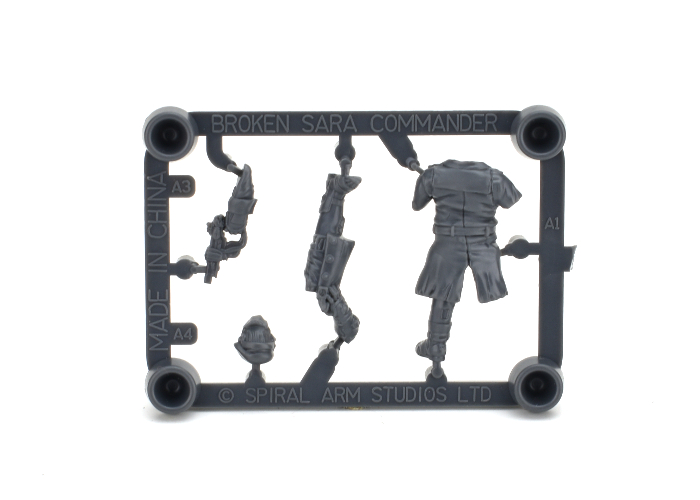 Grab your Revolutionary Captain from the
Maelstrom's Edge webstore
now!
---
Posted on Friday Sep 28, 2018 at 06:00pm in The Broken
---
The Broken receive a bit of a boost to their melee capabilities this month, with the release of the resin Hakoyu Grand Master - available now from the
Maelstrom's Edge webstore
!.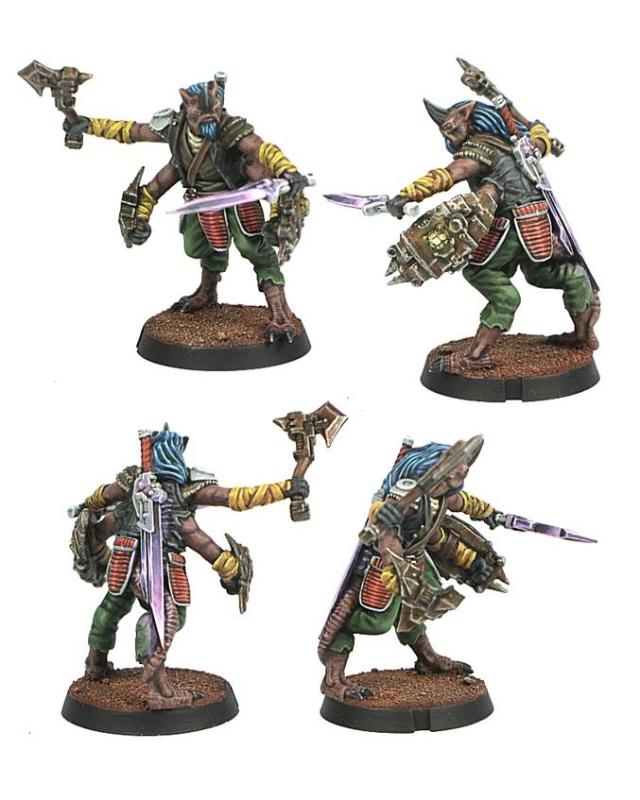 The Hakoyu Grand Master is an optional add-on for Broken Assault units. Equipped with powerful close combat weapons and defensive shields, he can help to defend the unit from incoming close quarter attacks while also possessing the fighting prowess to stand toe-to-toe with a Karist Shadow Walker!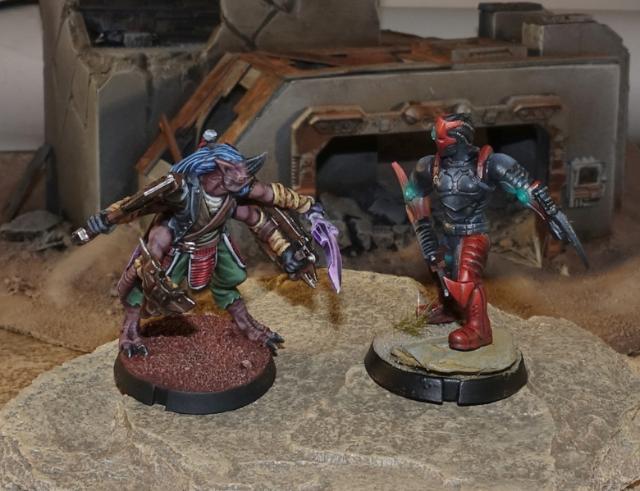 With four arms and a horn-like protrusion from their foreheads, Hakoyu can seem menacing at first glance, especially as most have trained for decades in various martial arts and tend to carry at least one large melee weapon with them at all times, despite the fact that they are quite passive by nature. When a Hakoyu does feel forced to fight, their lightning quick reflexes and zealous training means they can usually end the contest before their opponent even knows what has happened.
The Hakoyu hail from the remote Yedo system. Their society is governed by a strict code of honour that can be difficult for non-Hakoyu to decipher. They believe the needs of the group are paramount, with the desires and wants of any individual considered trivial. This means Hakoyu prefer to live their lives in their home system, which makes them one of the more rare alien species in the Spiral Arm, with most humans never encountering a Hakoyu in their lifetime. All is not perfect on Yedo however, as the Hakoyu have been locked in a centuries-old war with their neighboring species, the Cera, over territorial rites and a perceived slight to the Hakoyu peoples' honor that cannot forgive. The war has steadily sapped the resources of Yedo, with the Cera using their technological advantages to blockade Yedo from receiving much needed relief supplies for its civilians. This dire situation has forced increasing numbers of Hakoyu to flee Yedo in an attempt to earn a living selling their services throughout the spiral arm, usually as a bodyguard or enforcer, even though such work is in direct conflict with their morale code and likely means they would not be welcomed back to Yedo should they ever wish to return.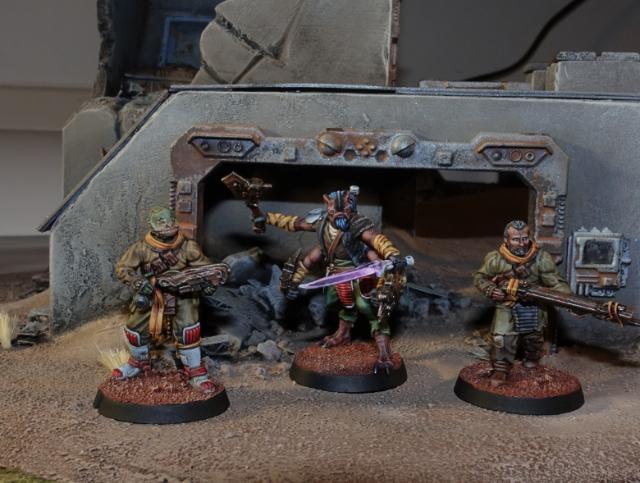 When the Maelstrom threatens a world, misplaced distrust in Hakoyu sell-swords means they're often discarded at the last second by their former employers and denied a place on escape craft, leaving them ripe to join the ranks of the Broken. The Broken offer the Hakoyu a way out and a collective where most everyone is an outcast to some extent, in which many Hakoyu have found a second home even as they long to someday find their way back to Yedo. The Broken, on their part, value the Hakoyu's fighting skills and their unselfish character. The most sought after Hakoyu are their pinnacle warriors: a Grand Master, as they tend to give any squad the upper hand in any close quarter fighting. The calm demeanor of a Grand Master under fire is enough to convince their Broken squad mates to charge into the teeth of enemy fire rather than to run away. Grand Masters wield deadly Hakoyu phase weaponry, a technology first seen on Yedo and whose methods of construction are a closely guarded secret. These weapons pass effortlessly through energy fields and can cause electronic circuitry to explode upon contact, both highly sought after abilities in the Hakoyu's fight against the Cera. Hakoyu are also renown for their exquisite skill with forearm deflectors, and Grand Masters in particular are able to use these to prevent an opponent from ever striking them, no matter what type of deadly melee weapon they might face.
The Hakoyu Grand Master is available now - You can find it in the Maelstrom's Edge webstore
here
!
The unit card will be up in the
Force Builder
section of the Maelstrom's Edge website in the next couple of days - but here's a sneak peek!