Entries tagged [newrelease]
---
Posted on Monday Feb 28, 2022 at 06:00pm in Models
---
Like its heavier Militus cousin, the Nimbus battlesuit is a marvel of Artarian engineering. Designed for sniper and scout roles, the Nimbus trades in the Militus' heavier armour in favour of speed and agility.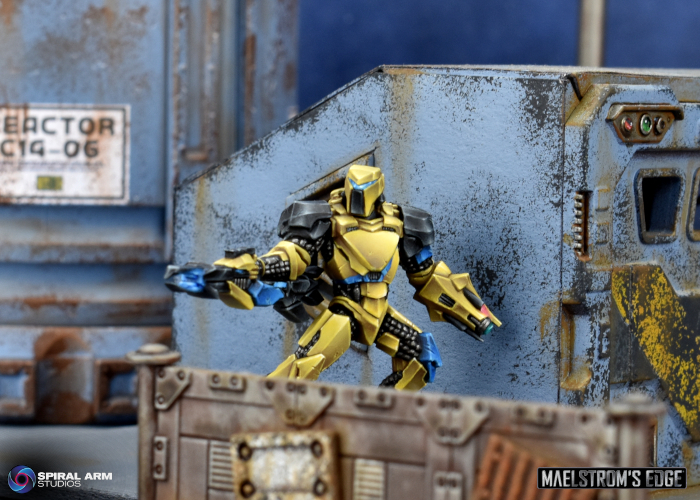 A Nimbus Pathfinder surveys the battlefield.
The Nimbus Pathfinder fills a scouting role within Remnant fire teams, using its Pinpoint Scanner to paint enemy units for the attention of heavier Remnant firepower.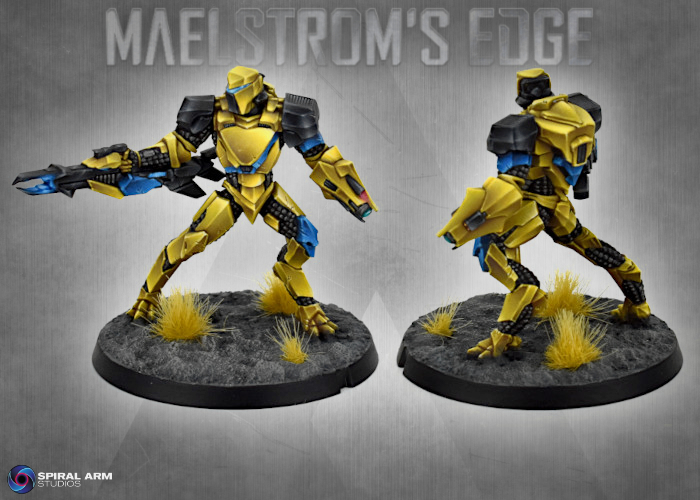 The studio model, painted by Todd McNeal from Toad Painting
This is the second Nimbus model we have released, with the first being a resin model designed to be used as either a Pathfinder or Longshot. Check out the pic below for a comparison of the two (plastic on the left, resin on the right!):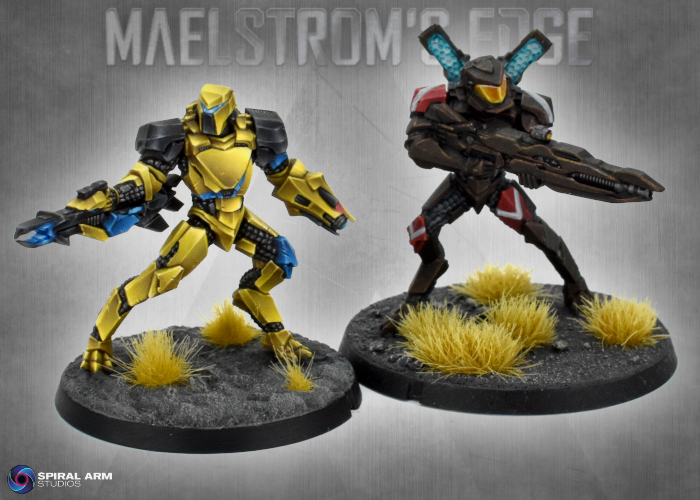 The new model, alongside the original resin model, painted by Winterdyne Commission Modelling
Rules-wise, the Nimbus can be equipped with an array of additional equipment, including Hologram Projectors and Cloak Generators to confound enemy targeting, Vent Systems to assist with cooling, Thermal Trackers to enhance their already formidable shooting, and a Lorican Boostpack when additional speed is required. This kit is compatible with heads and boostpack parts from the plastic Militus kit, and also with the head and cloak generator backpack from the resin Nimbus model. And we'll be releasing a handy upgrade sprue a little later in the year that will cover off some of those other options!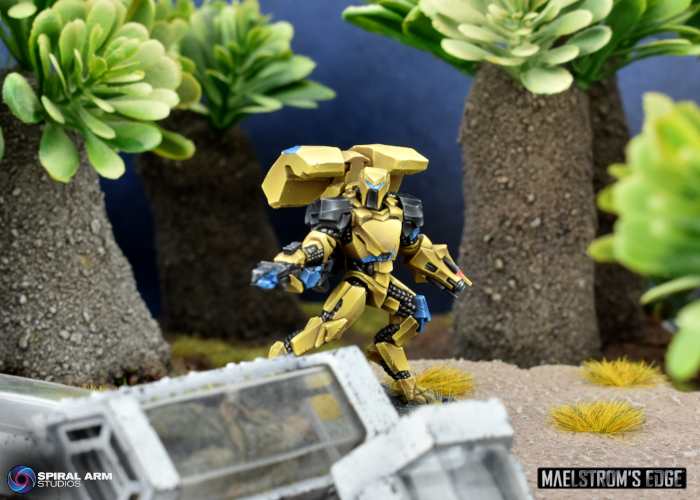 The Pathfinder with a plastic Boostpack from the Militus sprue.
This kit contains a single, plastic Nimbus suit, along with a 40mm plastic base, for use as a Nimbus Pathfinder or Nimbus Pathfinder Prime. The rules for these units can be found in the
Force Lists
section of the website, or in PDF format in the rules section
here
.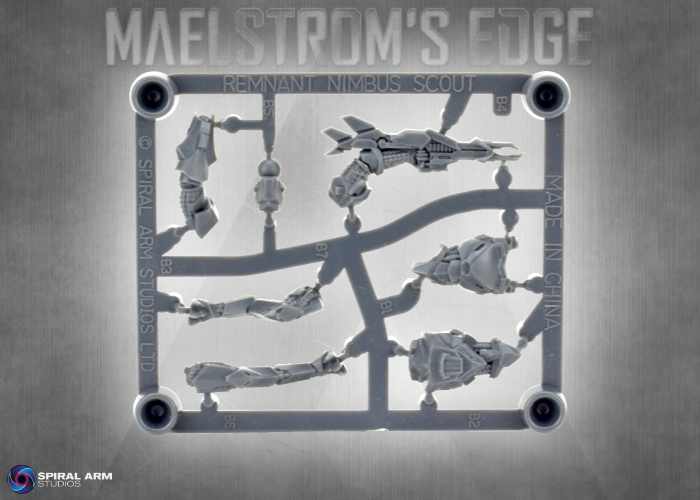 Grab yours now from the Maelstrom's Edge webstore
here
!
Tags: models newrelease nimbus remnant