Entries tagged [battleforzycanthus]
---
Posted on Saturday Oct 01, 2016 at 07:00pm in Fiction
---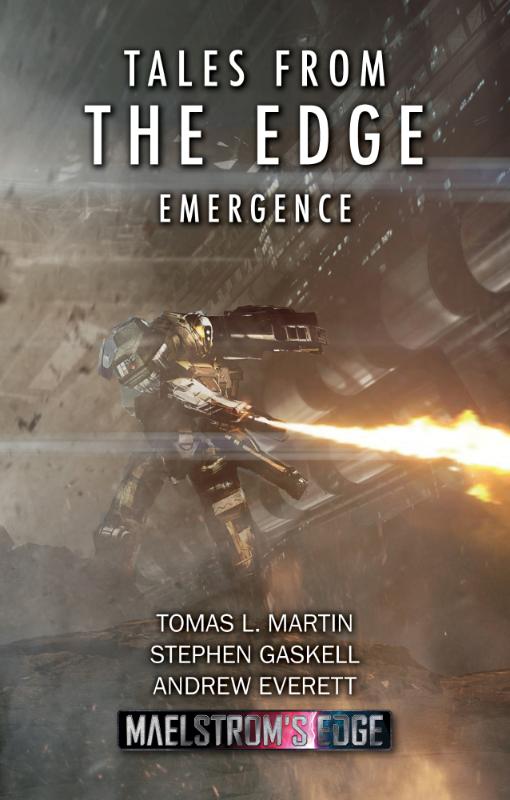 We are very proud to announce, that as previously teased, today sees the release of the first volume of the Tales From The Edge series. This series will cover all aspects of the Maelstrom's Edge universe, all factions, and fiction from a large number of perspectives and authors.
The first release - Emergence - includes stories by Tomas L. Martin, Stephen Gaskell and Andrew Everett. It will be digital exclusive on Amazon until February, when it will also get a print release alongside the second volume.
It is available right now on amazon (US / UK) for just $2.99 / £2.31, or you can get it and read it for free if you use Kindle Unlimited.
Go and check it out today, and please spread the word to your sci-fi fan friends if you enjoy it as word of mouth really helps us to thrive!
---
Posted on Wednesday Sep 21, 2016 at 05:00pm in General
---
Today we thought we'd share a nice, independent review of our game from Wayland Games' reviewer Roderick Brown.
He took the time to really get to know the game and models, built and painted both factions and played the game to a good degree as well. The final conclusion of his series of articles can be found here
There are three additional articles to check out as well:
Unboxing Battle for Zycanthus
To War (this is the article with the most painted models visible)
Mustering the Troops
Our thanks to Roderick for such a comprehensive review!
Tags: battleforzycanthus review
---
Posted on Wednesday Aug 24, 2016 at 05:00pm in General
---
In our inaugural community spotlight, we wanted to share pezzapoo's great overview video showing the fully painted contents of his Maelstrom's Edge: Battle for Zycanthus box set, along with his general thoughts on the set, assembly process and everything Maelstrom's Edge.
The Comm Guild's community spotlight focuses on sharing something from the Maelstrom's Edge community each week, if you have anything you'd like to get in to the queue, please get in touch with us via the Maelstrom's Edge website
Tags: battleforzycanthus painted review