Updated Unit Cards
---
Posted on Friday Aug 19, 2016 at 05:00PM in General
---
The final piece of the puzzle for the expansion sprue release is now available for download.
Simple visit the Unit Lists section of the Maelstrom's Edge website to see all updated unit cards.
If you just want to grab a high resolution copy of all cards, you can also download them directly in one big zip file. We plan to get these cards in to print before Adepticon next Spring, but there are a few more yet to come between now and then if our production stays on track!
You may note that a Subjugator bot is an option for the Epirian Contractor Suppression Team. The Subjagator is a scarecrow that is based around close range crowd control, and can be built from two scarecrow sprues as follows: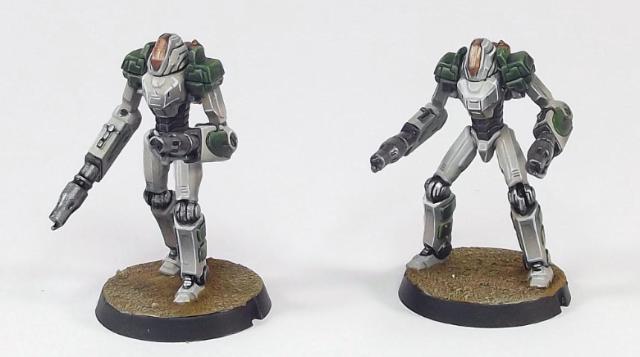 It uses one normal scarecrow sprue, and then the Clingfire from a second sprue, so building a Subjugator will still leave enough spare parts for a normal Scarecrow with Chemtek sprayer to be built.
Tags: epirian expansionsprue karist
Find the Battle For Zycanthus starter set and the full range of Maelstrom's Edge models at www.maelstromsedge.com



Like this? Like us on facebook to see more...


Comments are closed for this entry.