Faction Summary Sheets Updated
---
Posted on Thursday Aug 18, 2016 at 04:00pm in General
---
Tuesday and Wednesday's free PDF army books are great for building a force and learning the rules, but when it comes to playing the game, nothing beats having a handy reference sheet nearby.
We've updated our reference sheets to include all the latest units, weapons and rules for both the Karists and Epirians. Now you can download them right here: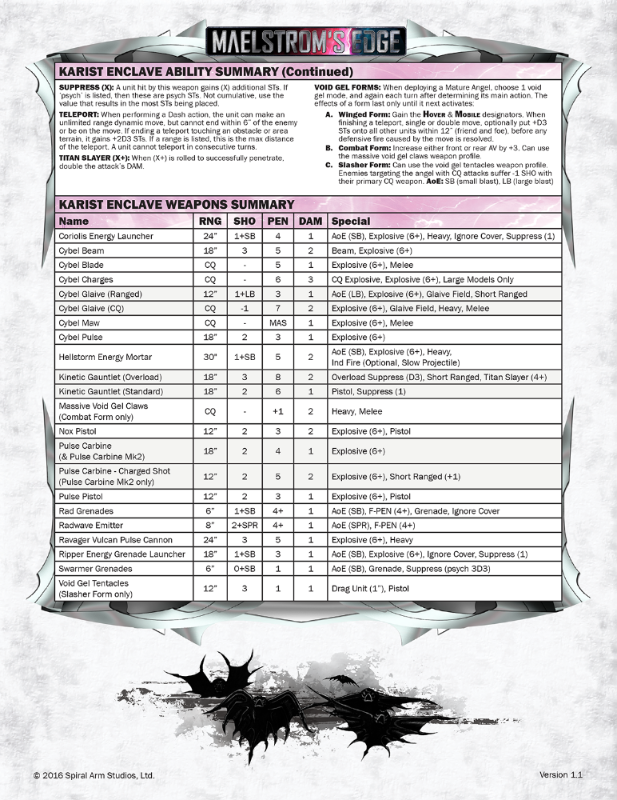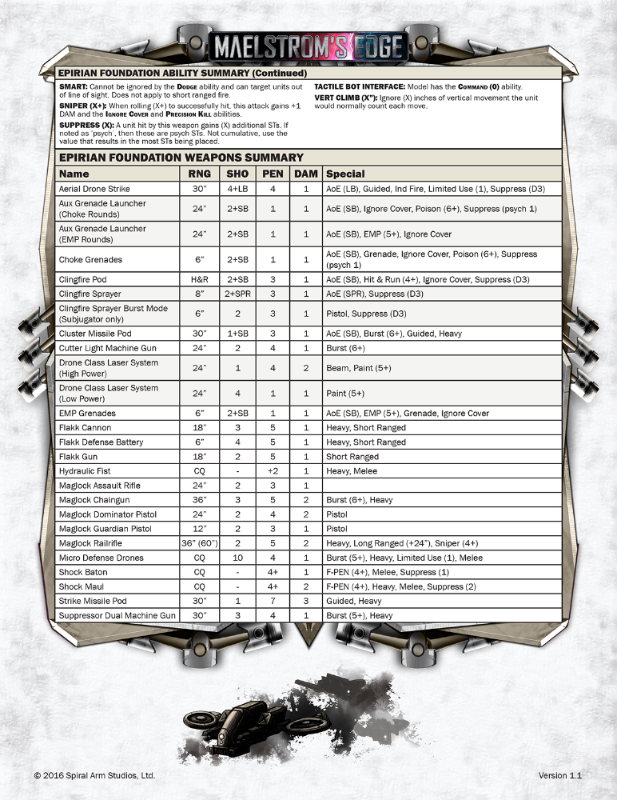 Epirian Quick Reference Sheets
We look forward to hearing how the Karist Praetorians fare in battle against a fully equipped Epirian Contractor Suppression Team!
Tags: epirian expansionsprue karist pdf rules
Find the Battle For Zycanthus starter set and the full range of Maelstrom's Edge models at www.maelstromsedge.com



Like this? Like us on facebook to see more...


Comments are closed for this entry.