Entries tagged [modelling]
---
Posted on Thursday Oct 17, 2019 at 05:00pm in Tutorials
---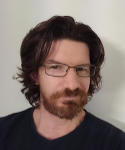 - by Iain Wilson
Time for another building!
I don't know why, but I've always loved the shape of the humble Quonset hut. Some time back, I built some vaguely-Quonset styled buildings from
plastic drainage channel
, but the new terrain sprue gave me an excuse to revisit the idea and build something closer to the original design.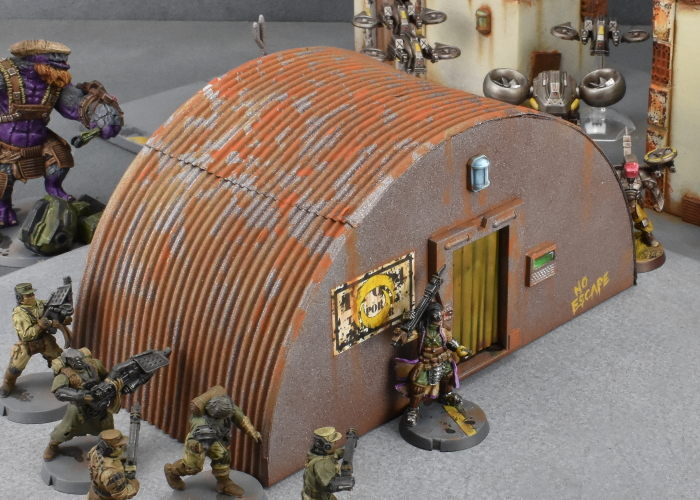 The bulk of the structure is 3mm foamed PVC. For the front and back walls, I grabbed a handy round thing and used it to trace out a pair of semi-circles, which I then cut out with a sharp hobby knife.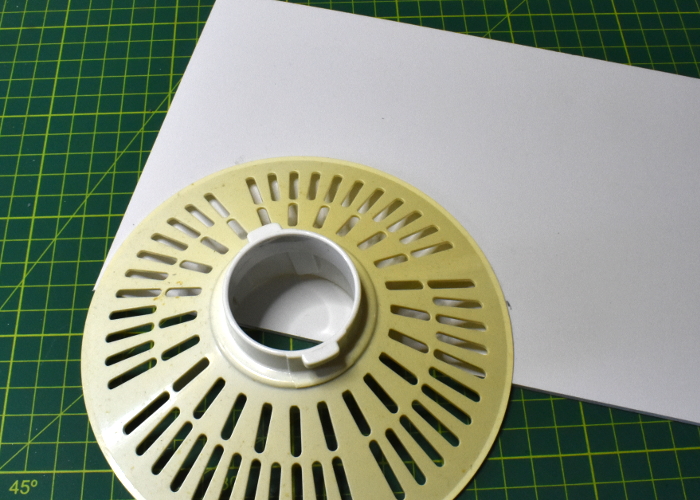 I also cut a rectangular piece for the floor, and a bracing strut to connect the tops of the walls.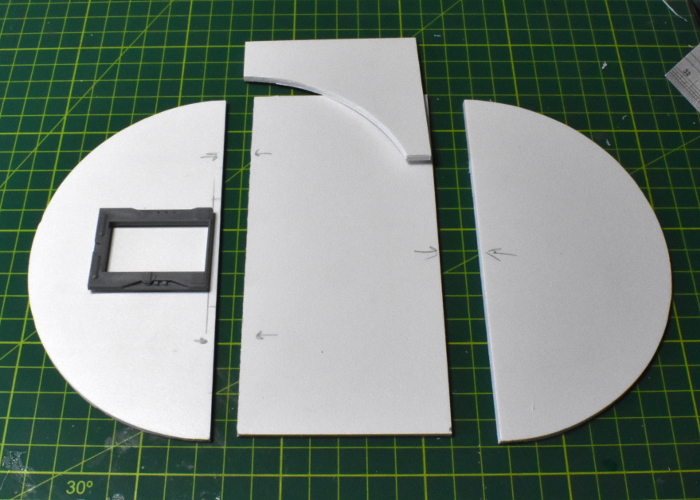 I took a pair of curtain windows and a curtain doorway from the new terrain sprue and sat them in place on the walls before tracing around them with a sharp pencil and cutting out the resultant rectangles with a hobby knife. Then I used some superglue to stick them in place.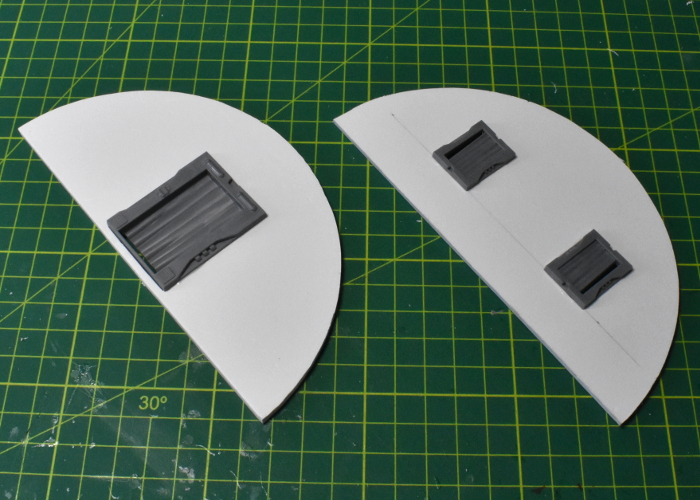 Using some more superglue, I fit the walls, floor and support strut together.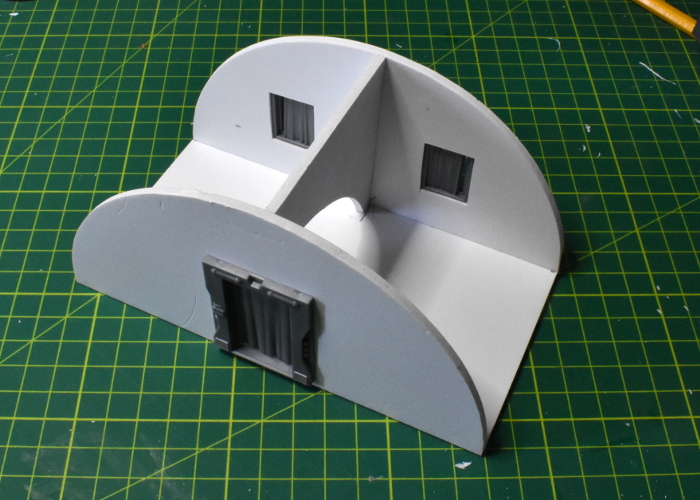 The roof was constructed from corrugated cardboard. I cut three pieces, one for each side, and a third to run over the top. Bending these short pieces over the curve was easier than it would have been to do it with one single, long piece, and the sections create a layered joint to give the roof a little bit of detail.
I started by gluing the side pieces in place along the bottom edges.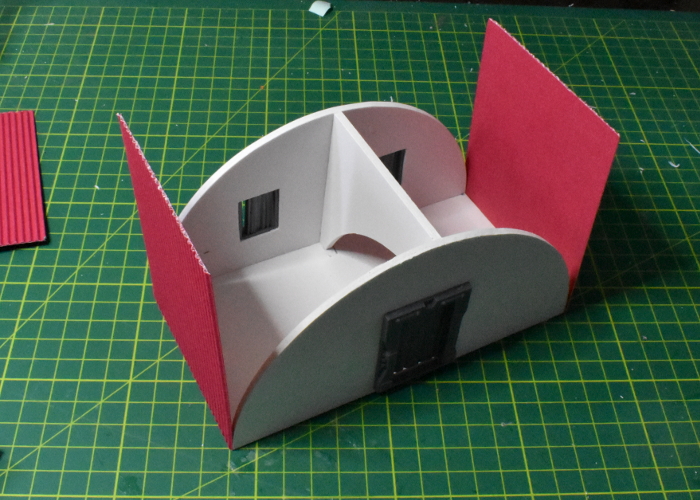 After giving the glue time to set properly, I added more glue up along the wall tops and carefully pressed the roof sections down onto the curve.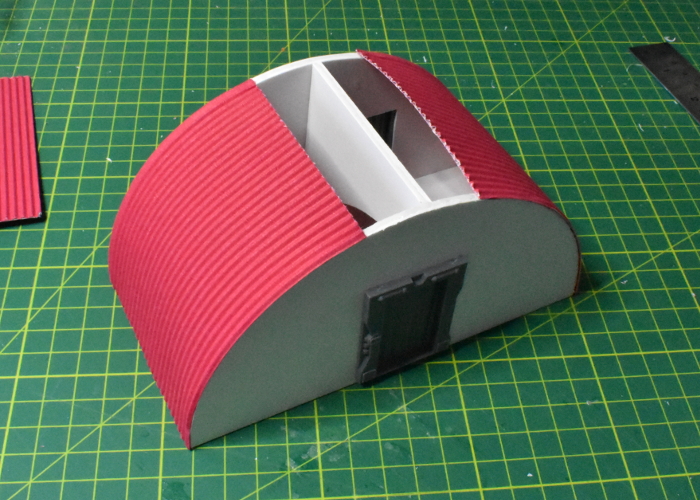 I used a similar process for the top section, initially gluing the centre line in place along the support strut, and then gluing the sides of the section down overlapping the side pieces.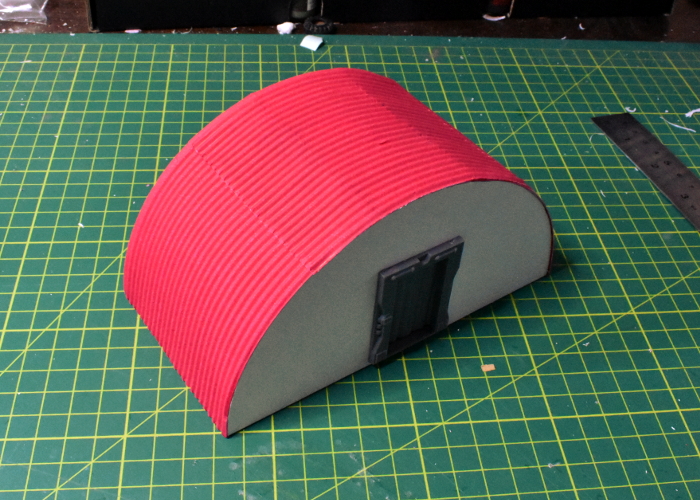 A few final details from the terrain sprue, and the hut was ready for painting: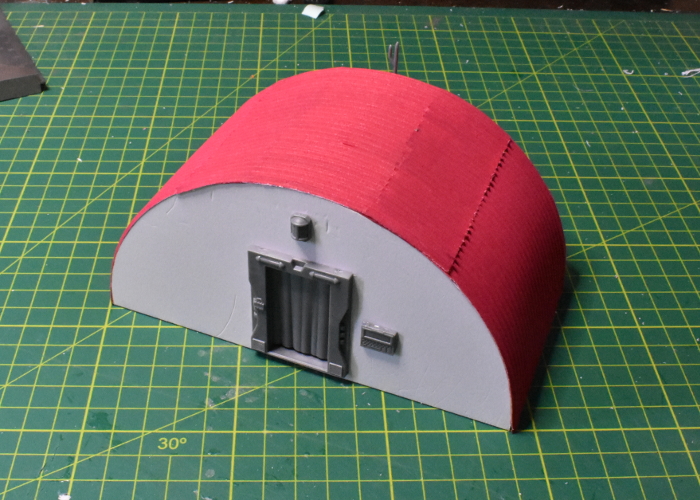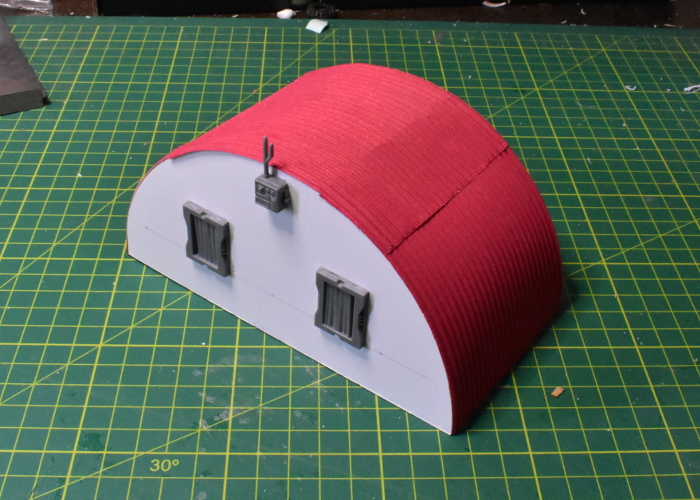 For a quick and easy paintjob, I gave the hut a basecoat of AK Interactive Rust Basecoat. Over this, I sprayed a light and rough coat of Army Painter Plate Armour, and then added rust by dabbing on Army Painter Dry Rust. Some quick details like lights and curtains, and then a drybrush in the creases with Vallejo Beasty Brown finished it off.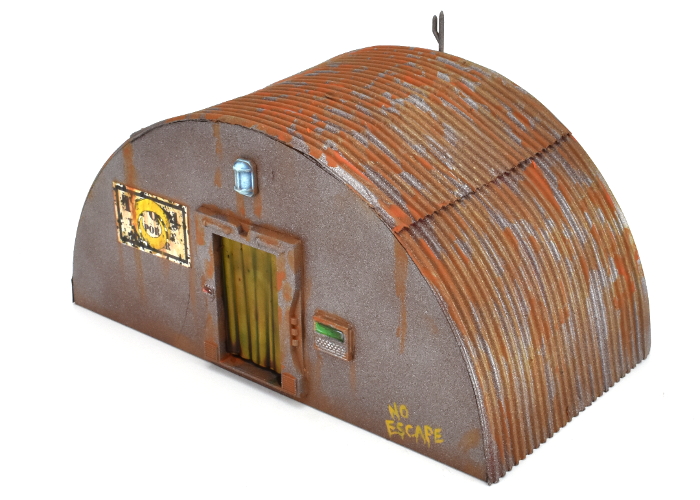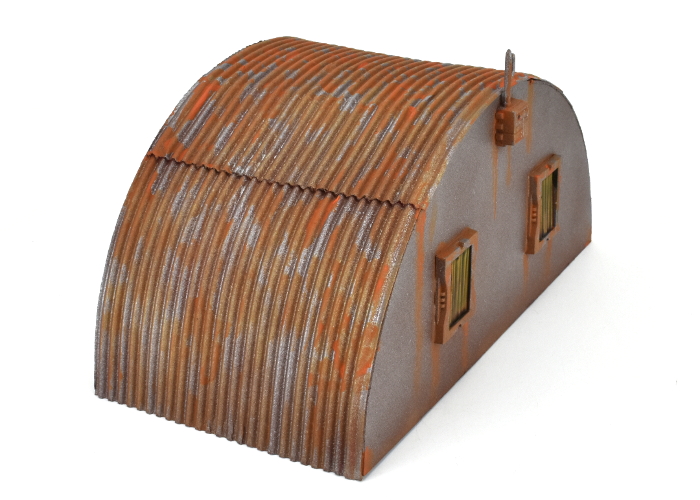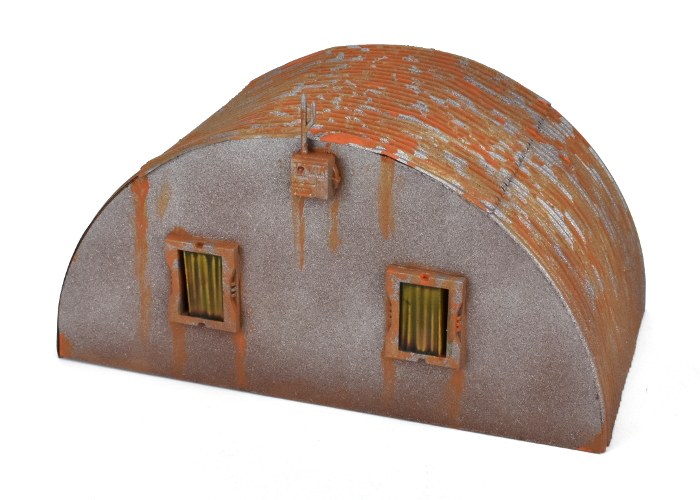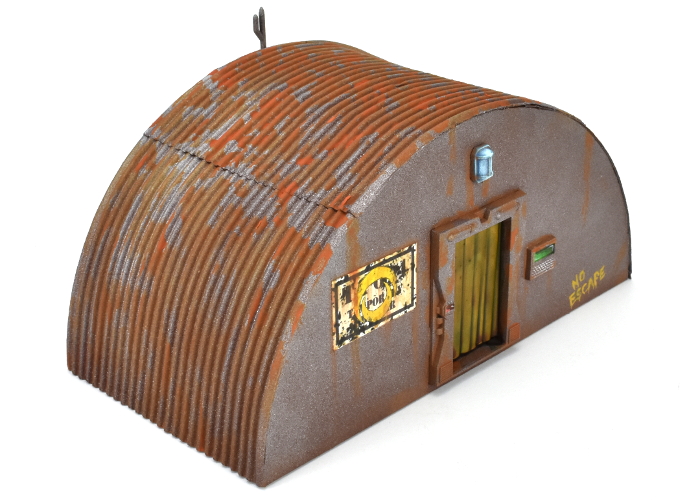 To give it a go yourself, you can pick up the new terrain sprue, along with the rest of the Maelstrom's Edge range, from the Maelstrom's Edge
webstore
.
As always, feel free to share your models and terrain, or ask any Maelstrom's Edge- or hobby-related questions on the
Comm Guild Facebook page
!
For other Maelstrom's Edge modeling articles, including tutorials and walkthroughs of a wide range of different building and miniature projects, check out the Hobby section of the Maelstrom's Edge website
here
.
Tags: buildings modelling spotlight terrain terrainsprue walkthrough