Modeling Spotlight: Epirian Light Carrier Drone
---
Posted on Monday Mar 12, 2018 at 05:00pm in Tutorials
---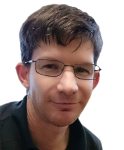 - by Iain Wilson

A few weeks ago, I published a spotlight article on the Epirian Drone, showing a few different ways the kit can be assembled or converted. One of the conversions shown was a Light Carrier Drone, made up from a drone chassis and the hull of a 15mm plastic tank from Flames of War, that I think came out of an Adepticon swag bag. This week, I'm going to run through how it was made, using the tank (I think it's some kind of Stug, but I'm no tank expert and so it didn't really matter beyond looking perfect for what I wanted to do) and the chassis piece from an Epirian Drone.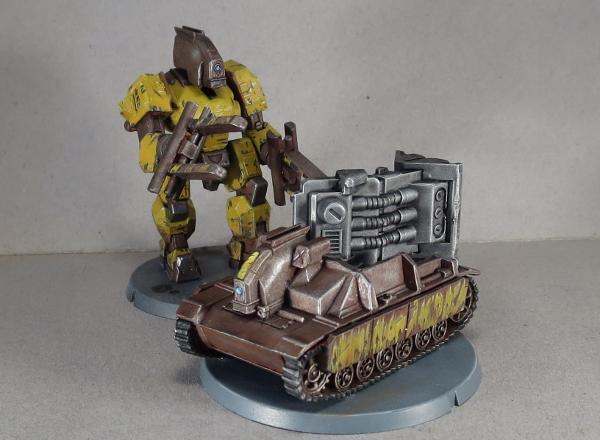 Like the bipedal 'Mule' cargo drone shown above (for which you can find an assembly article here) there are no rules for using this drone in the game - it will most likely just be used to add some flavour to the table. But I find that sometimes venturing off the beaten track and building something different just for the fun of it can really help to keep the creative juices churning over.

SO, I started by grabbing the main assembly parts of the tank - top and bottom of the hull, and the two track pieces.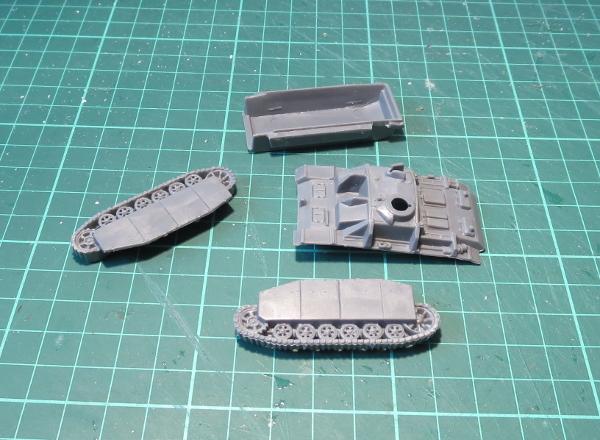 I used a razor saw to cut most of the top of the hull away, leaving just the gun mount and the front armour.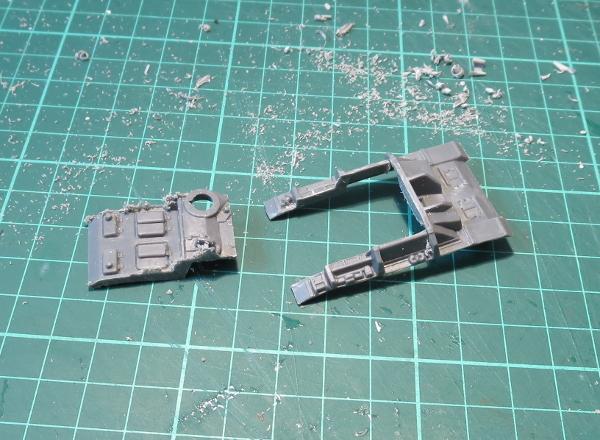 The tracks had some armour plating that extended up over the sides of the tank. I wanted these to be a little more low-profile, so I sawed them off level with the track guards.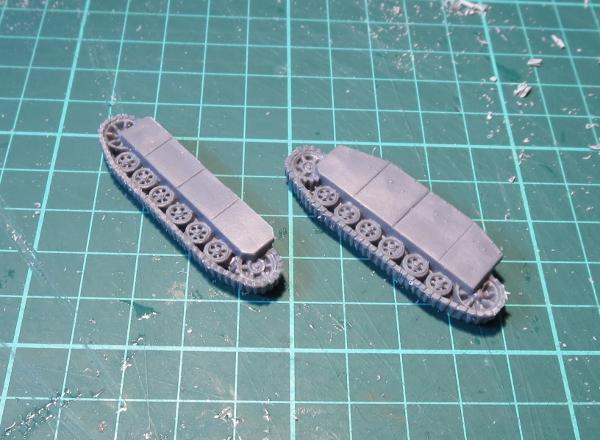 Then I assembled the hull and tracks as per normal, just with a newly-formed great, gaping hole in the rear.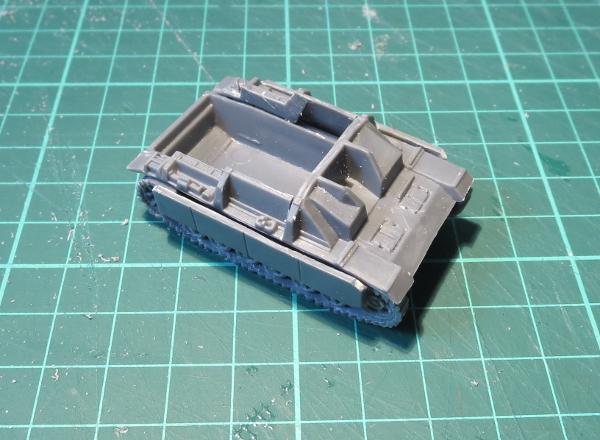 With a slight bevel added to the underside, the drone chassis slotted nicely into the gun mount.




Finally, I filled in the back with some plasticard to create a cargo deck.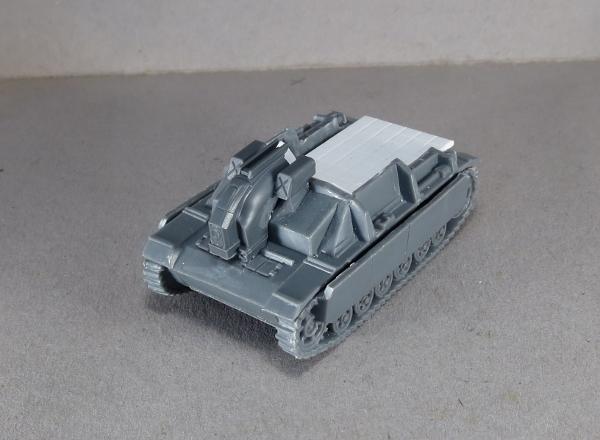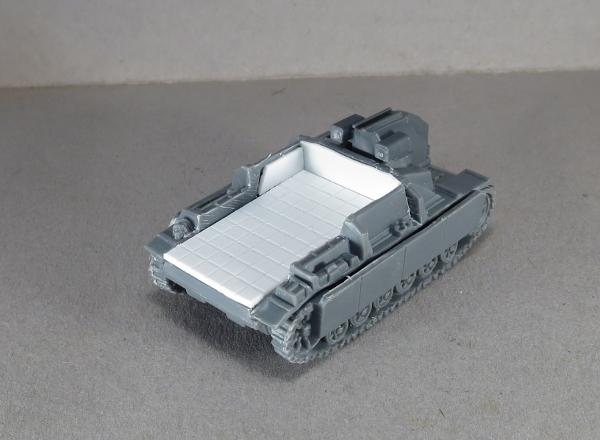 To paint it up, I turned once more to the technique shown in my weathered metal tutorial. I kept the palette fairly limited, to emphasise the bare-bones industrial nature of this machine, and made the yellow panels on the sides worn and battered to show a history of hard use.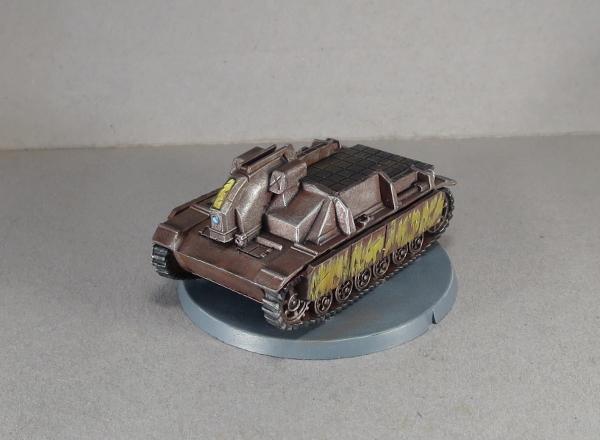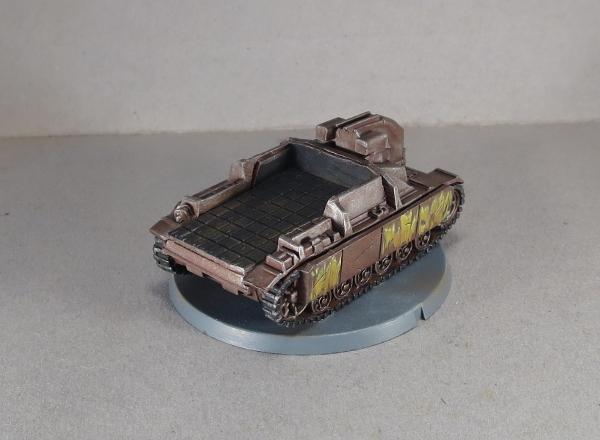 What have you done with your Drones? We would love to see your creations on the Comm Guild Facebook page!

To pick up the Drone kit, or any of the rest of the Maelstrom's Edge model range, visit the webstore here.

For other Maelstrom's Edge modeling articles, including tutorials and walkthroughs of a wide range of different building and miniature projects, check out the article roundup here.
Tags: conversion drone epirian modeling robot spotlight tutorial walkthrough
Like this? Like us on facebook to see more...


Comments are closed for this entry.