Terrain Spotlight: Terrain from 'Found' Objects
---
Posted on Tuesday May 03, 2022 at 05:00pm in Tutorials
---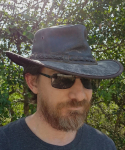 - by Iain Wilson
One of my favourite parts of this hobby is building terrain from things that were originally intended for very different purposes. To this end, I tend to keep an eye out when I'm walking around a store or sending things to the recycle bin for anything that has an interesting shape. You can find quite a few of the resultant terrain projects in the Hobby section of the
Maelstrom's Edge website
, but here's a few highlights from the last couple of years.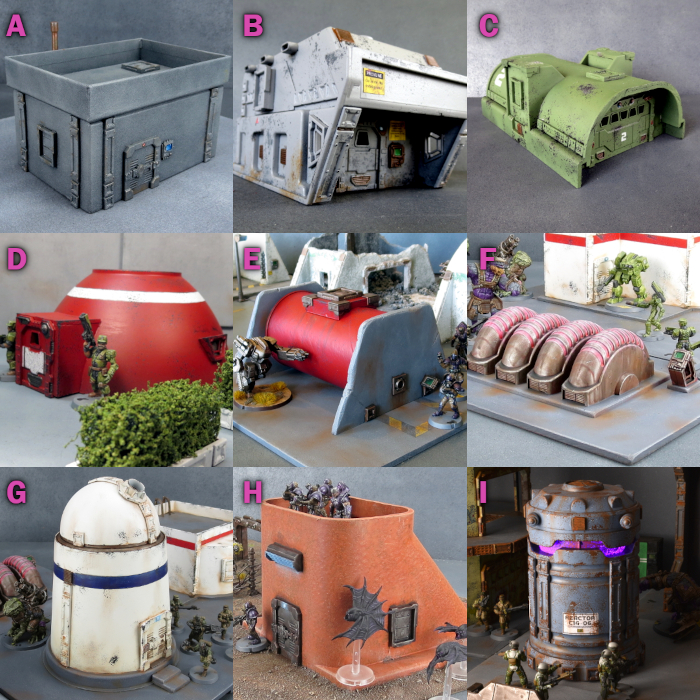 All of these make use of various assorted detail pieces from the Maelstrom's Edge terrain sprues. Click on the Walkthrough links to see how they were put together.
A
- Basic building made from a cardboard gift box.
Walkthrough
B
- Portable building made from a plastic storage tray.
Walkthrough
C
- Military building made from a plastic stormwater drain.
Walkthrough
D
- Small Hab Dome made from a plastic bowl.
Walkthrough
E
- Storage Tank made from a Pringles tube.
Walkthrough
F
- Generator made from bubble gum tape canisters.
Walkthrough
G
- Observatory made from a yoghurt tub and a Christmas bauble.
Walkthrough
H
- Bunker made from a plastic air conditioning duct piece.
Walkthrough
I
- Generator made from a collapsible LED lamp.
Walkthrough
To build your own battlefield terrain of recycled doom, you can pick up the terrain sprues along with the rest of the Maelstrom's Edge range from the webstore
here
.
What are you working on? We would love to see your models and terrain in the
Comm Guild Facebook group
!
For other building ideas, modeling tutorials, army spotlights and conversion walkthroughs, check out the Hobby section of the Maelstrom's Edge website
here
.
Tags: spotlight terrain terrainsprue
Like this? Like us on facebook to see more...


Comments are closed for this entry.