Terrain Spotlight: Yoghurt Tub Observatory
---
Posted on Monday Dec 03, 2018 at 06:00pm in Tutorials
---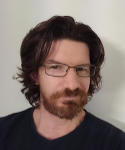 - by Iain Wilson

A side effect of building a lot of scratch-built terrain is that you sooner or later find yourself eyeing off all of your rubbish, trying to decide whether to throw it out or put it in the 'terrain fodder' box. This week's article comes from seeing an empty yoghurt tub sitting upside-down on the sink and thinking 'Hmm... I could totally do something with that!'

With the addition of half of a plastic Christmas bauble, and some bits and pieces from the terrain sprue, I built an observatory: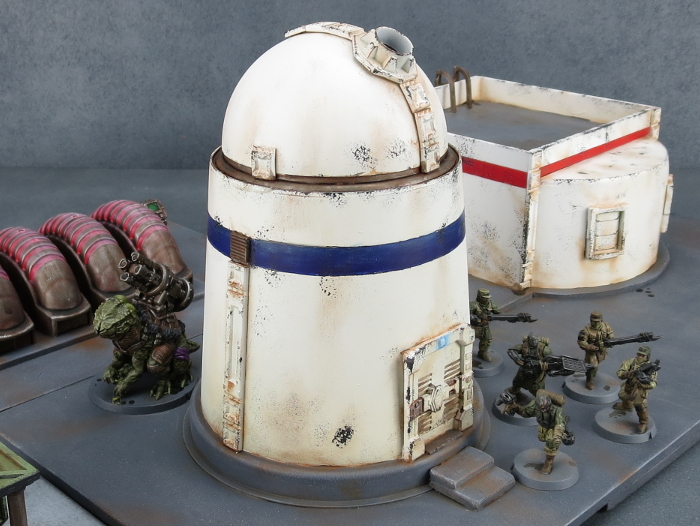 This all started, as I said above, with a 700g yoghurt tub. I was undecided at first as to just what to do with it, but when I went fossicking around in my potential terrain bits collection, I came across half of a plastic bauble that my wife bought a couple of years ago with Christmas stamps or somesuch thing in it. It looked a perfect size to combine with the tub, and so an idea was born.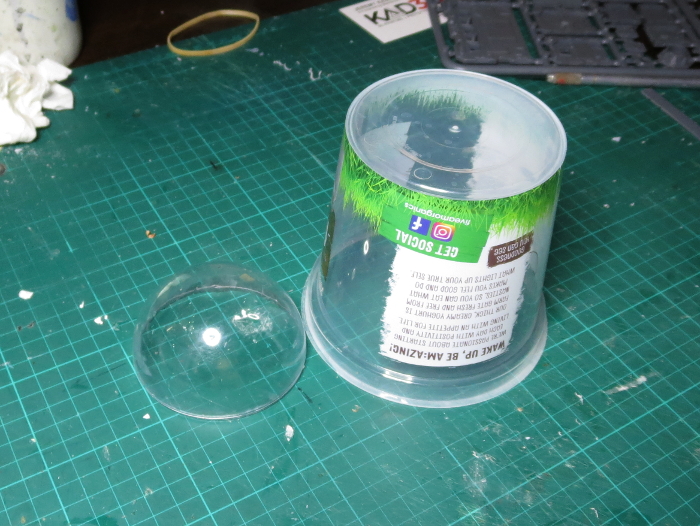 I decided to keep this one fairly light on extra detail, for a clean, functional-in-a-sciency-sort-of-way building. The first thing to do was add a door, so I grabbed one from the Maelstrom's Edge terrain sprue, traced around it on the side of the tub and then cut out the doorway rectangle carefully with a sharp hobby knife. After checking the fit and making some slight adjustments with the knife, the door was glued in place with an 'all plastics' glue (a two-part superglue that includes a 'primer' to help the glue grab to plastics that can otherwise be problematic for a strong glue bond).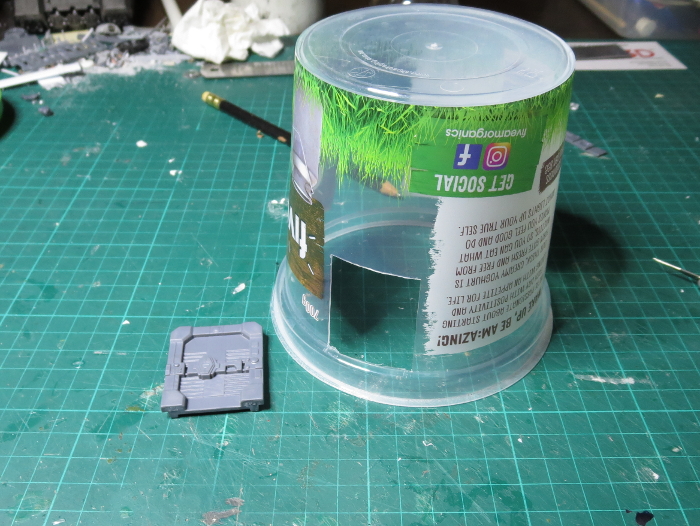 I added three support struts spaced around the building, just gluing them in place where I wanted them.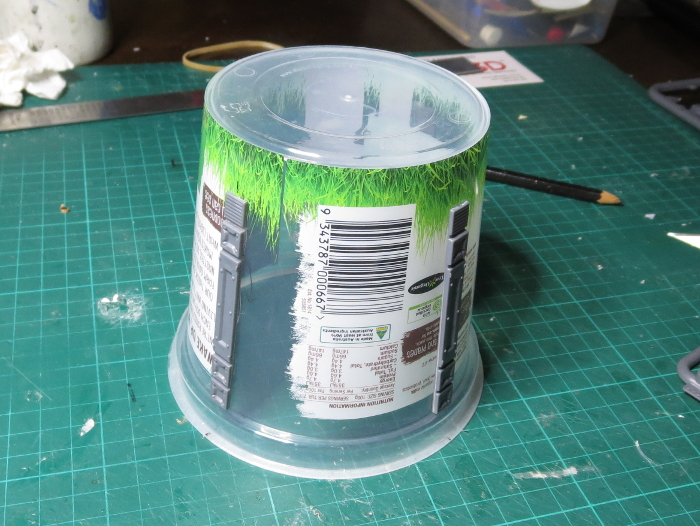 For the dome, I took some more support struts and separated the small square sections with attached rivet strips by cutting through the strut with the knife. I gave these a slight curve by bending them carefully over the handle of the hobby knife. On the bauble, I drew a guideline through the middle and then glued the strut sections and a large pipe fitting along the line.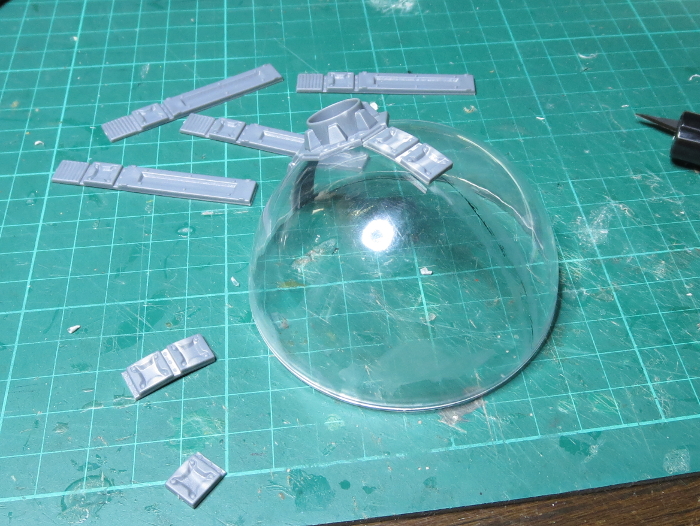 I then glued the bauble in place on top of the yoghurt tub, and added two more support strut pieces halfway around each side, to help reinforce the glue bond, as the edges of the bauble are fairly thin.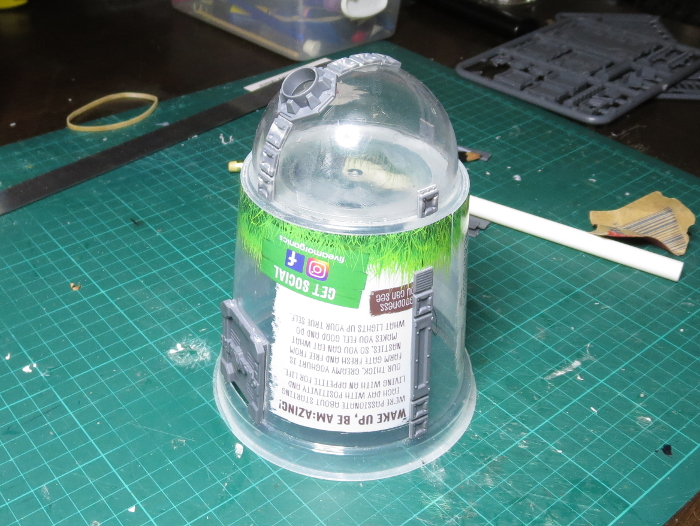 Finally, I cut an 8" square of masonite, and glued the tub in the middle of it. I also added a couple of steps cut from an off-cut of foamed PVA, and a little strip of plasticard to cover over the doorstep, where my doorway cut had been a little untidy.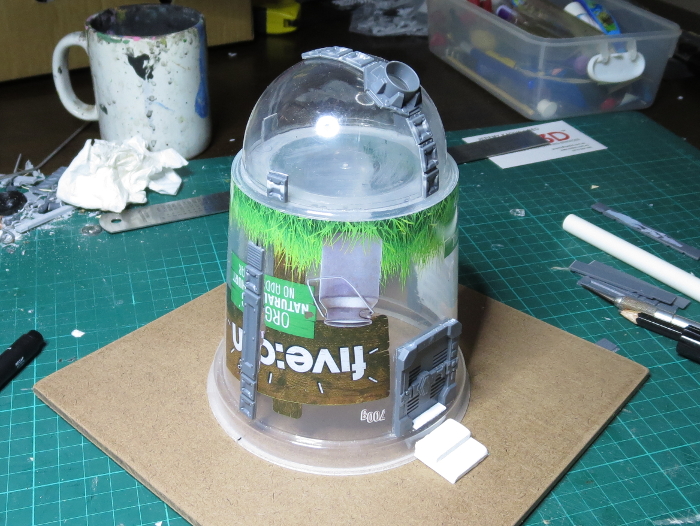 A couple of coats of spray and a little detail work later, and the new observatory looked like this: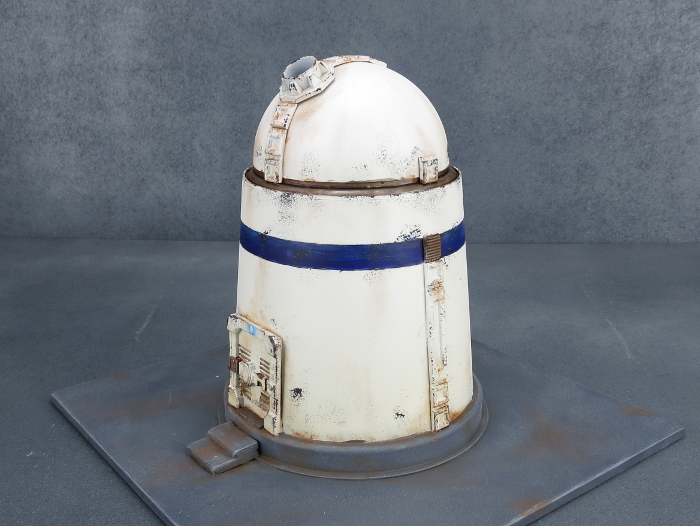 A quick tip on painting clear containers - it can be a really good idea, particularly if you are using lighter colours, to spray the inside of the container black or grey before gluing it in place and painting the outside. This helps to make the end result more opaque, as the painted building can otherwise go a slightly translucent or look a little glowy if there is a strong light behind it. It also helps keep the building looking good if the paint gets scratched on the outside.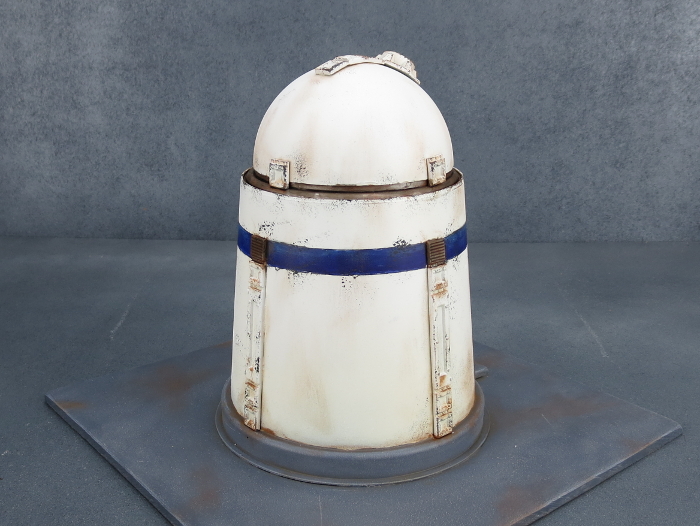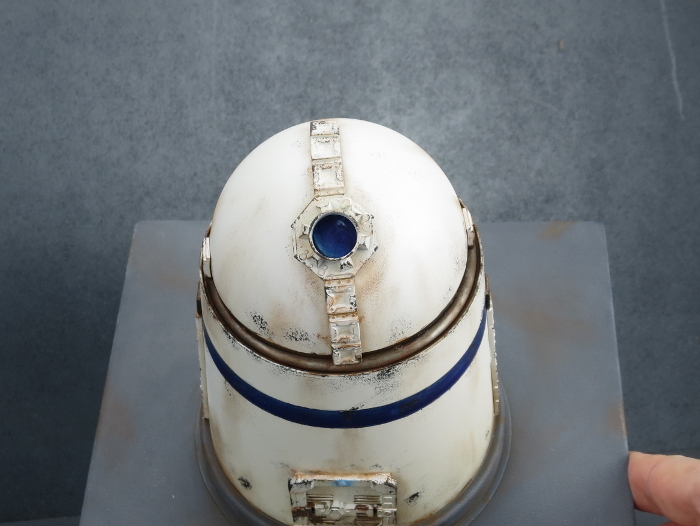 To build your own yoghurt tub science building, you can pick up the Maelstrom's Edge terrain sprue along with the rest of the Maelstrom's Edge model range from the webstore
here
.
As always, feel free to pop along and share your work, or ask any Maelstrom's Edge- or hobby-related questions on the
Comm Guild Facebook page
!
For other Maelstrom's Edge modeling articles, including tutorials and walkthroughs of a wide range of different building and miniature projects, check out the article roundup
here
.
Like this? Like us on facebook to see more...


Comments are closed for this entry.