Friday Photo - Blue Karist Tempests
---
Posted on Friday Sep 16, 2016 at 05:00PM in General
---
These dark blue-grey Karists are one of our studio army colourschemes, so we'll have a fair few units to show in this scheme over time. The muted colour palette along with the great spot colours on the weapons and contrasting red on the faceplate immediately made this one of our favourites. The only points against it are that the dark scheme requires a lot of light to photograph well, so in full scale battle shots it can be quite challenging to capture! We usually have these guys with us at Salute if you ever want to see them in the flesh though!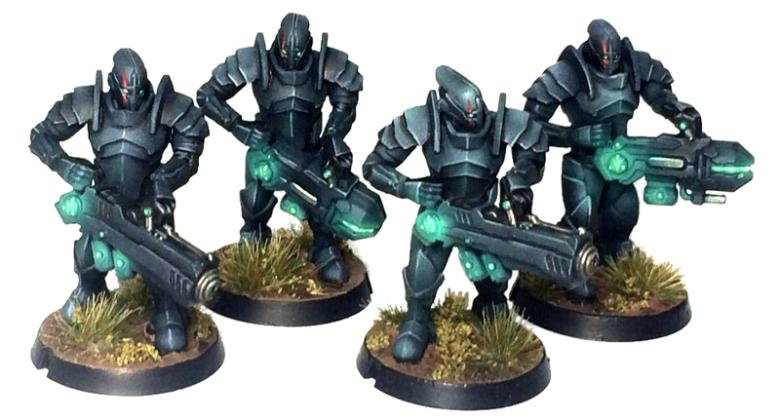 Find the Battle For Zycanthus starter set and the full range of Maelstrom's Edge models at www.maelstromsedge.com



Like this? Like us on facebook to see more...


Comments are closed for this entry.