Terrain Sprue Kitbash: Escape Pod
---
Posted on Friday May 08, 2020 at 02:11am in Tutorials
---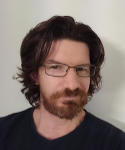 - by Iain Wilson
It probably won't surprise anyone who has been following my articles for any length of time that I spend a lot of time looking at sprues and figuring out different ways to fit parts together in new and interesting ways. This week, the power generators on
Terrain Sprue #2
caught my eye, and I decided it was time to get away from it all, with a compact escape pod!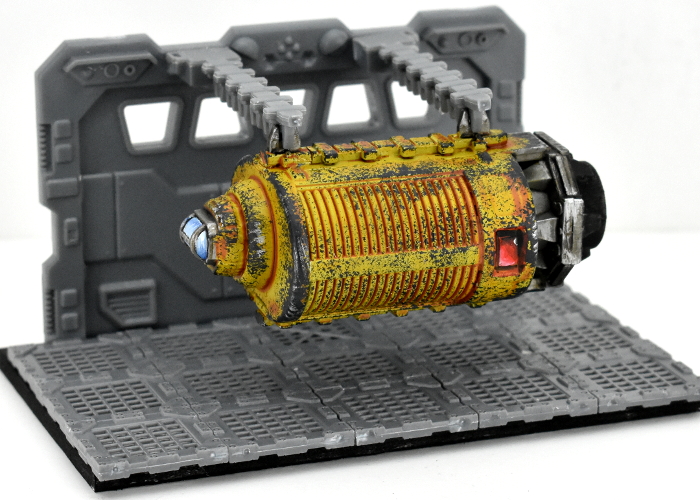 The main hull of the pod was built from two generators, and two reinforcing struts split into two and three segment pieces.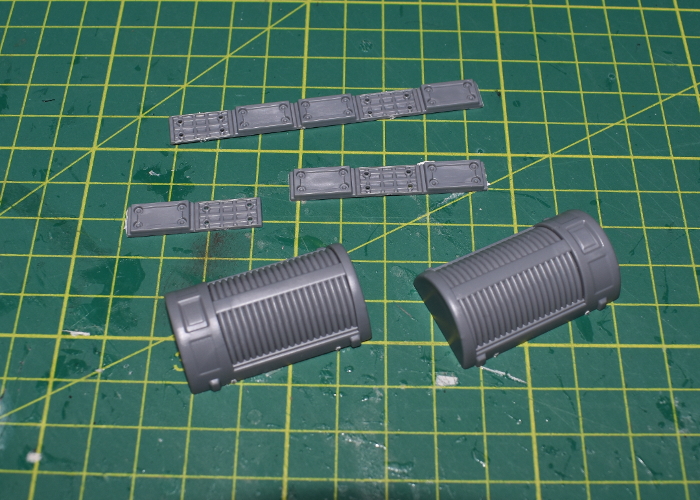 I glued the longer strut pieces, detail-side in, along the long edges of the back of the generator, and then trimmed the short pieces to fit neatly along the short edges, before fitting the second generator onto the other side.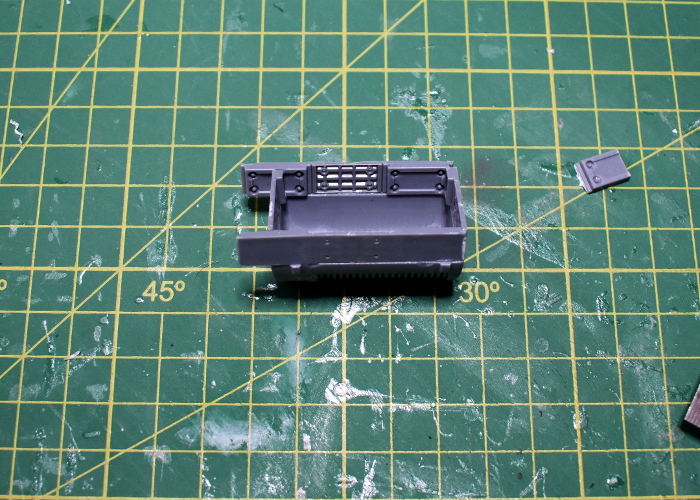 For the jet nozzle on the rear of the pod, I used two large pipe fittings from
Terrain Sprue #1
, glued back-to-back. The inside piece needed some slight trimming on the flat edges to fit neatly between the protruding ends of the struts.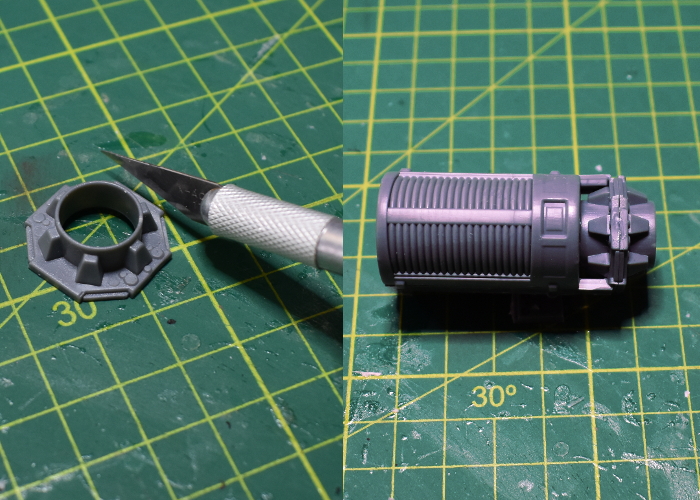 The viewport on the front of the pod was built from more parts from Terrain Sprue #2: a light, a round window and the base of the weapon mount with the sliderail trimmed down.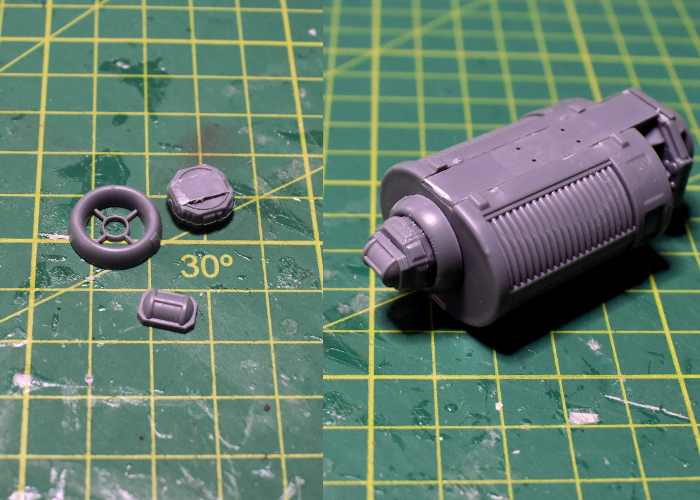 As a final step, I added some extra detail over the flat strut backs, using the energy fence posts from Terrain Sprue #1 with the bases cut off. For the bottom of the pod, I clipped off the energy projectors and sanded the post face down flat, gluing it with the back of the of the post facing out. On the top, I wanted a couple of clamps to hang the pod with, so I cut the top and bottom energy projector segments off the post, and then just trimmed, sanded and flipped the middle section.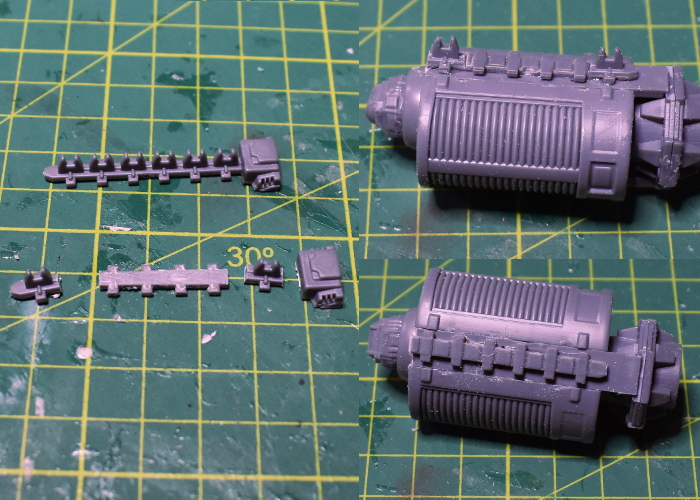 That just left painting. I used a basecoat of Army Painter Necrotic Flesh, and then a wash of Citadel Iyanden Yellow Contrast, followed with a sponge of Vallejo Heavy Charcoal to weather it. For the metal sections, I used Citadel Boltgun Metal with a wash of Army Painter Strong Tone, followed by a light drybrush of Army Painter Shining Silver, and AK Interactive Pure Black over the jet exhaust. The viewport was painted with a mix of Army Painter Matt White, Ice Storm and Ultramarine Blue, and the lights on the rear panels with white, Army Painter Pure Red and AK Pure Black.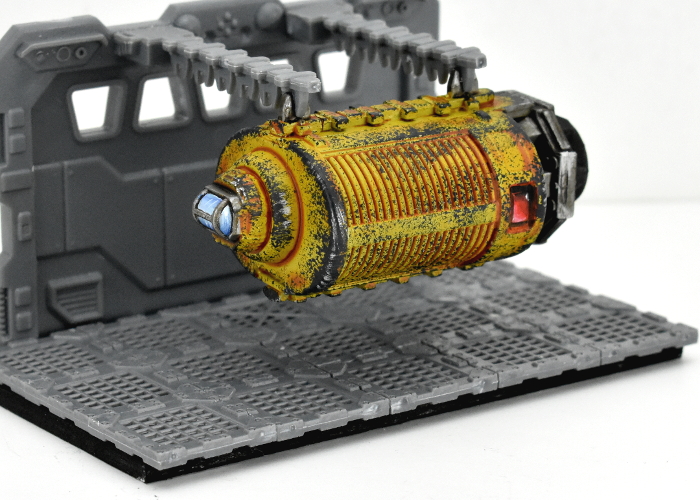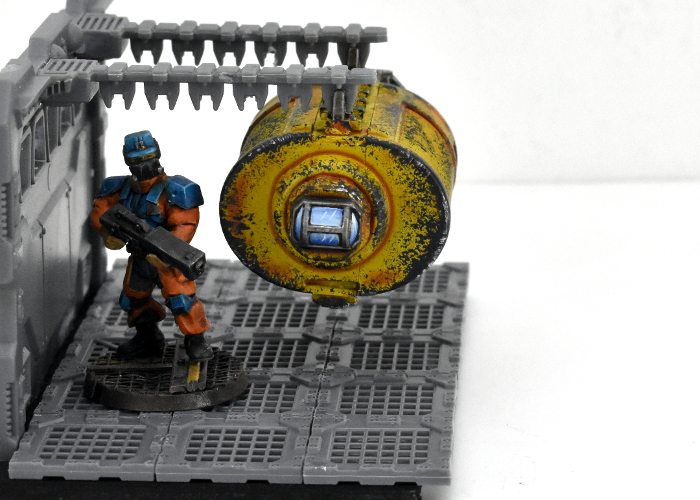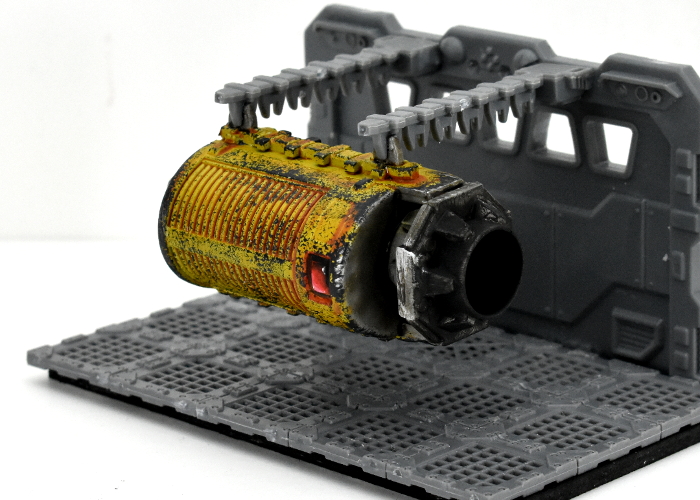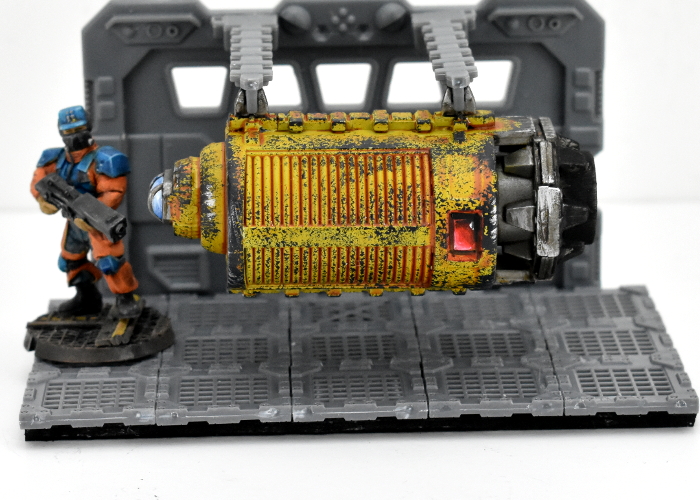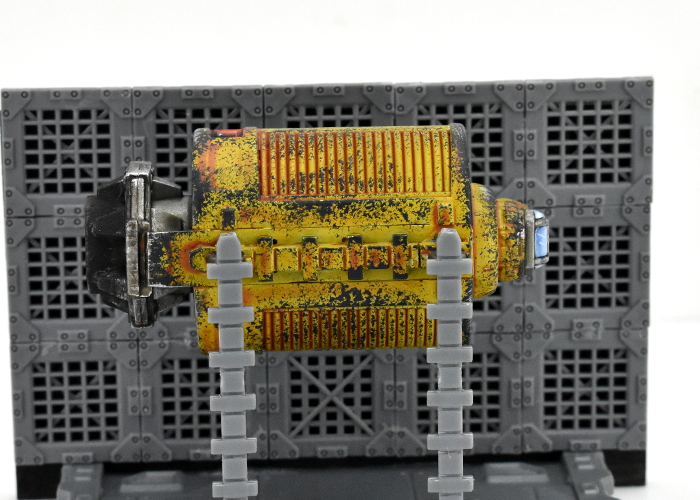 To build your own escape pod, you can pick up the terrain sprues, along with the rest of the Maelstrom's Edge model range from the webstore
here
.
What are you working on? We would love to see what your models and terrain in the
Comm Guild Facebook group
!
For other Maelstrom's Edge modeling articles, including tutorials and walkthroughs of a wide range of different building and miniature projects, check out the Hobby section of the Maelstrom's Edge website
here
.
Tags: conversion kitbash modeling spotlight terrain terrainsprue tutorial walkthrough
Like this? Like us on facebook to see more...


Comments are closed for this entry.