Painting Spotlight: Colorshift Angel
---
Posted on Friday May 01, 2020 at 02:36am in Tutorials
---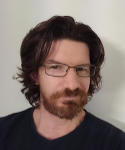 - by Iain Wilson
Time to build something!
For this week's article, I decided to have a go at a project that I've had percolating in the back of my brain for a while now. I bought some Colorshift paints from
Green Stuff World
some time ago, because they looked to pretty to not try them out on something, and I thought that they would be just perfect for conveying the otherworldly nature of the Karist Angel. So, I dug out an Angel that I had built way back when the Battle for Zycanthus box was first released and got some paint on it, with this result: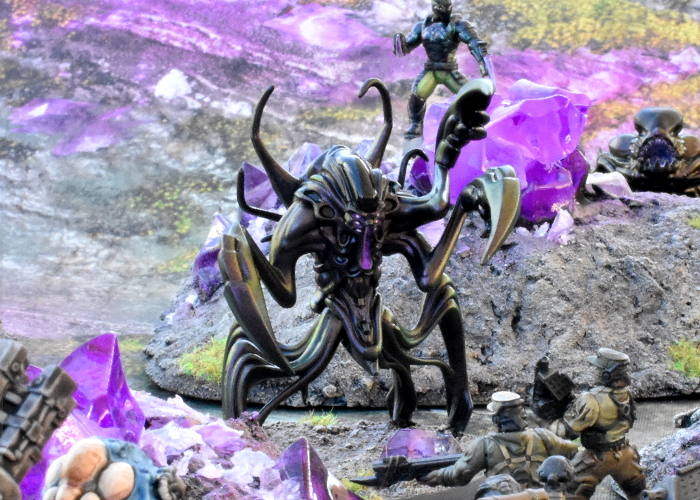 So, the first thing to mention here is that the Colorshift paint gives a really neat, subtle colour effect that is frustratingly difficult to photograph! There's a video at the end of this article that shows the transition effect a bit better than the pics fo, although the purple still looks more subdued than it does in the 'flesh'.
Back to the model! The Angel that I used here was built from the regular plastic kit, with some reposing of the legs and a second claw added on the left, just because I thought it would look cool.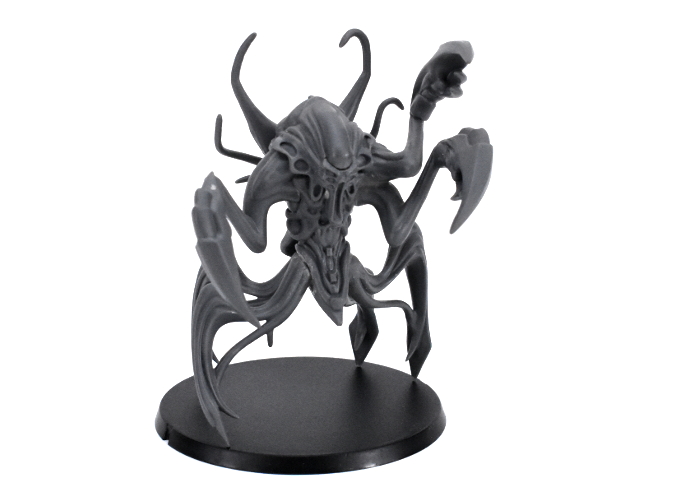 As per the directions for the Colorshift paint, I started out with a coat of gloss black. I don't have an aurbrush, so this was just from a spraycan.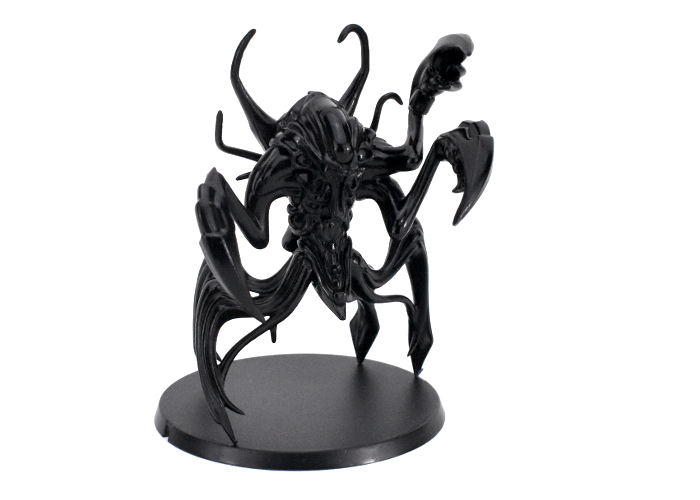 Once the black was dry, I started painting light layers of 'Evil Forest', taking care to leave the forehead so that it would stay a nice, shiny black. Evil Forest is shown on the bottle as a red to green transition, but the red actually comes out a deep purple over the black, which is exactly what I was looking for. I painted it on in light coats using a large, flat brush and brushing downwards to leave the black in the crevasses - traditional highlighting and shading tends to kill the shifting effect, so I was trying for whatever shading I could get.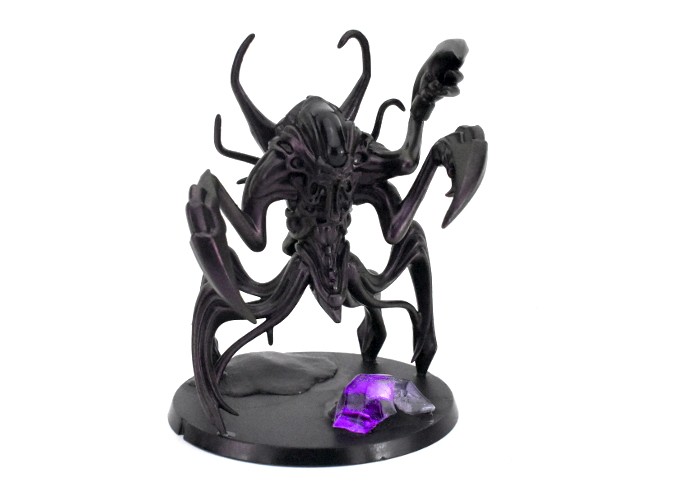 Once I had built up sufficient colour with the Evil Forest, I added some highlights on raised edges and surfaces using 'Emerald Getaway'. This is a pale greeny-blue to blue shift, so over the Evil Forest it helped to accentuate the green shift a little, although that really doesn't show well in these pics.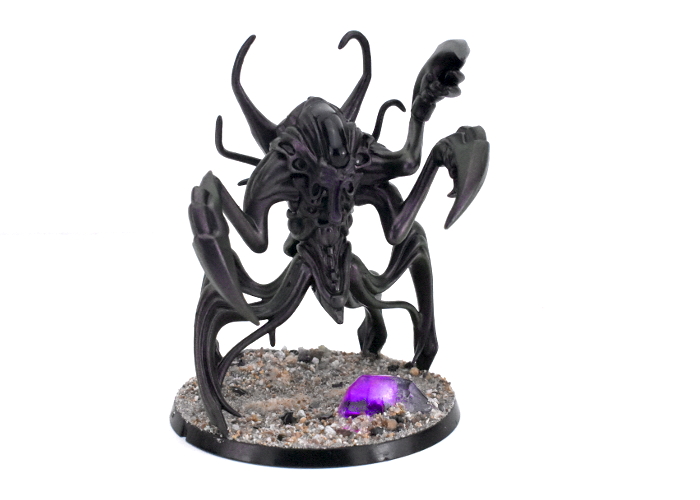 To finish up, I painted the base, and painted in the eyes and mouth using some old Citadel Liche Purple, Tentacle Pink and white.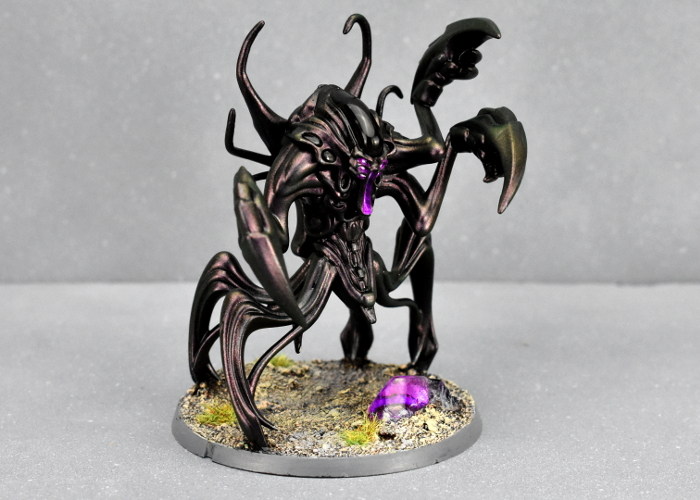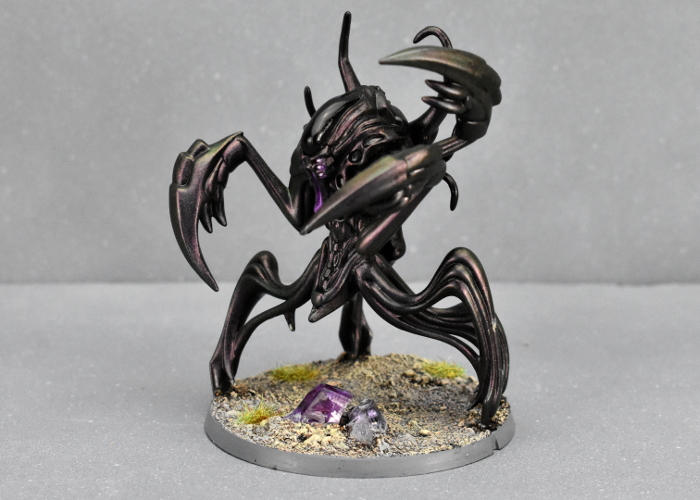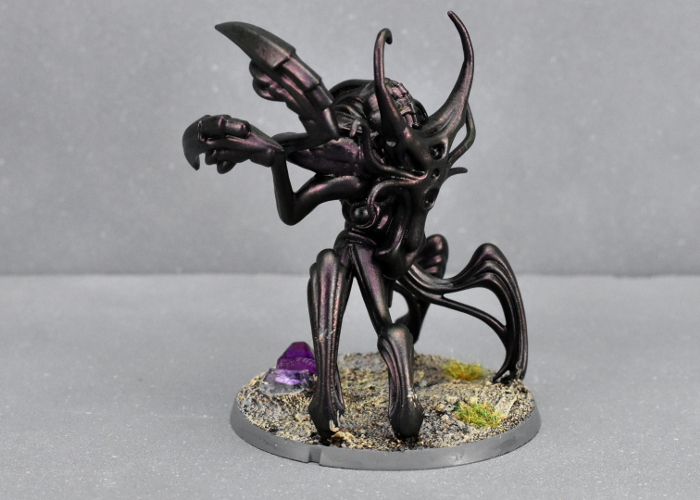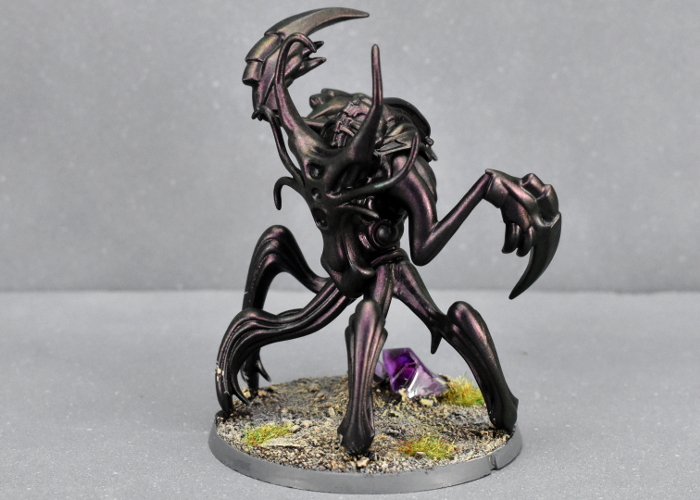 And the aforementioned video rotation:
You can pick up the plastic Mature Angel, along with the rest of the Maelstrom's Edge model range from the webstore
here
.
What are you working on? We would love to see what your models and terrain in the
Comm Guild Facebook group
!
For other Maelstrom's Edge modeling articles, including tutorials and walkthroughs of a wide range of different building and miniature projects, check out the Hobby section of the Maelstrom's Edge website
here
.
Tags: angel karist painting spotlight walkthrough
Like this? Like us on facebook to see more...


Comments are closed for this entry.