Modeling Spotlight: Epirian Aurochs Automated Transport Kitbash
---
Posted on Thursday Apr 23, 2020 at 05:00pm in Tutorials
---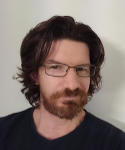 - by Iain Wilson
Time to build something!
This week, I had a tinker with the Mule, from Mantic's Warpath game. I love the styling of this vehicle, and thought it would fit nicely into an Epirian force for Maelstrom's Edge with just a few minor tweaks. This was the end result: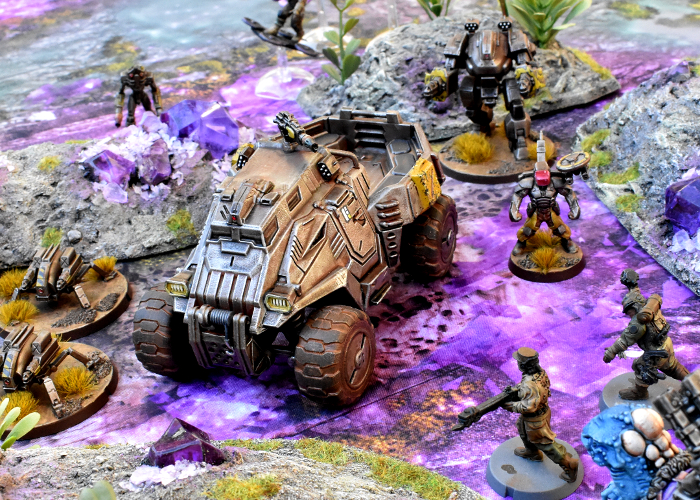 The front end of the Mule is rather evocative of the torso of the Epirian Hunter Mech. This inspired me to turn the mule in to a bot-driven vehicle, rather than just another standard transport vehicle. My thinking is that this would be a general purpose vehicle, under the control of a bot handler, which could be used a cargo or troop transport, routine patrols or crowd control tasks.
To carry across the visual link to the Hunter, I took a Hunter torso and cut away the head piece from the top. On the Mule cab, I trimmed the hatch off the roof, and glued the Hunter head in place on the front of the roof.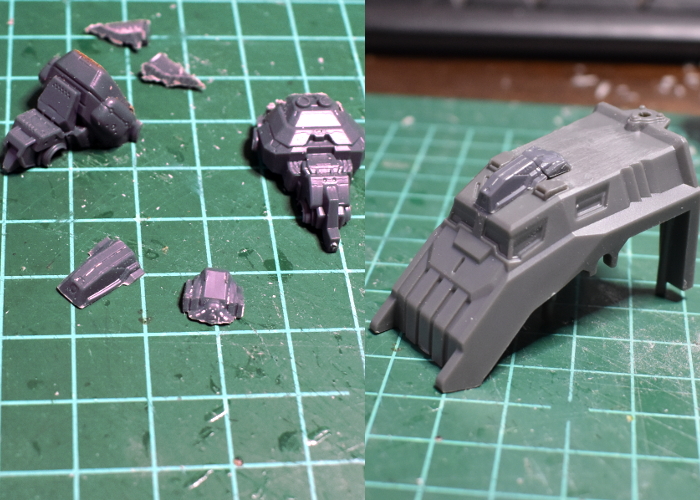 The Mule comes with two different weapons, that slot into a socket on the back edge of the roof. I took one of these, sliced it off just in front of the mount, and attached a clingfire sprayer from the Epirian Scarecrow kit.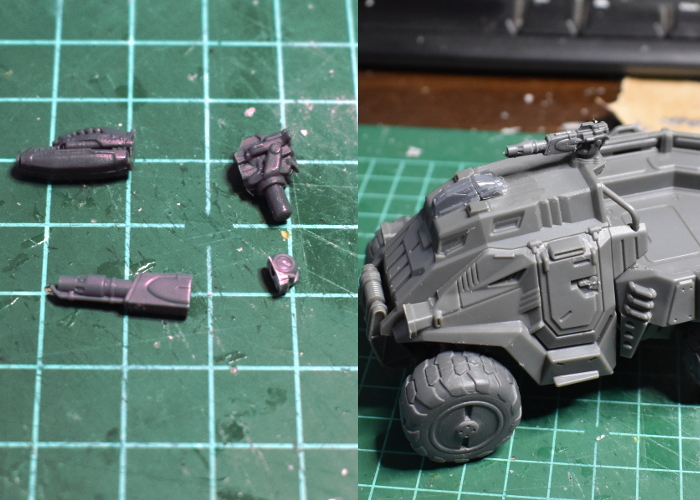 To give some potential variety, I took the second weapon, cut off the barrel and glued on the barrel from the Hunter's chaingun. The rest of the Mule was assembled as normal. I considered filling in or covering the windows and windscreen, but they're actually not super-well defined in the rather soft plastic used for this kit, so I figured with everything painted up they would just look like recessed detail panels.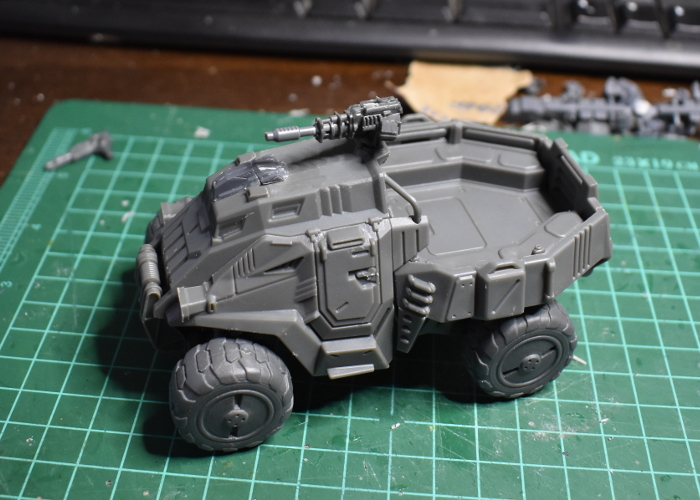 Well, almost as normal. Just before painting, I decided to also add some cluster missiles. These were taken from the Hunter kit as well, with the mounting pegs cut off, and glued directly to the sides of the cab.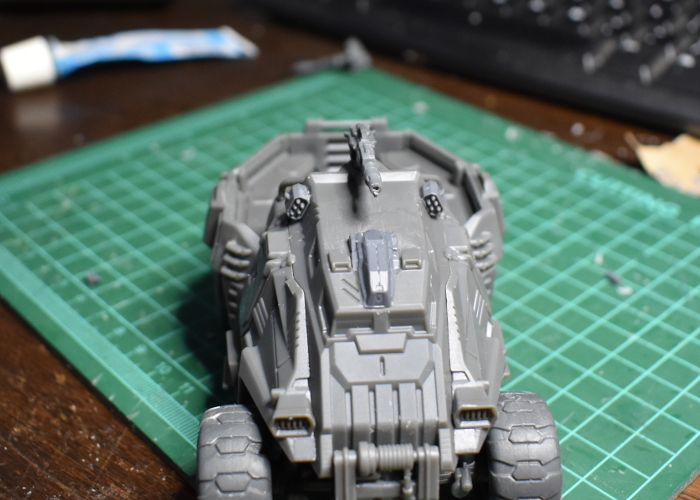 The assembled vehicle before painting: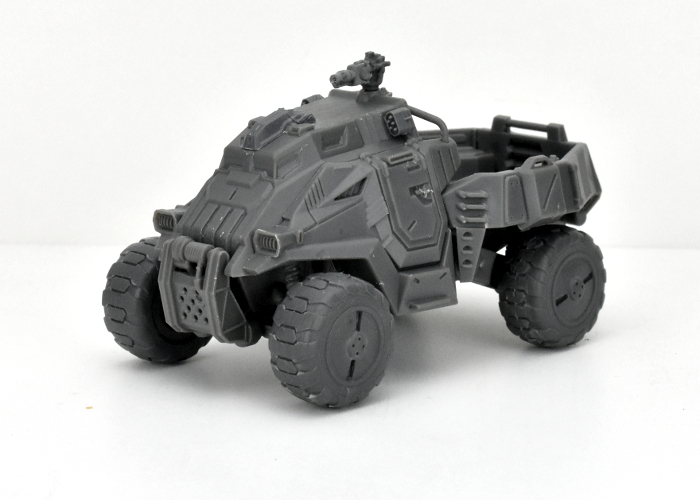 To paint, I used the weathered metal process from my tutorial
here
.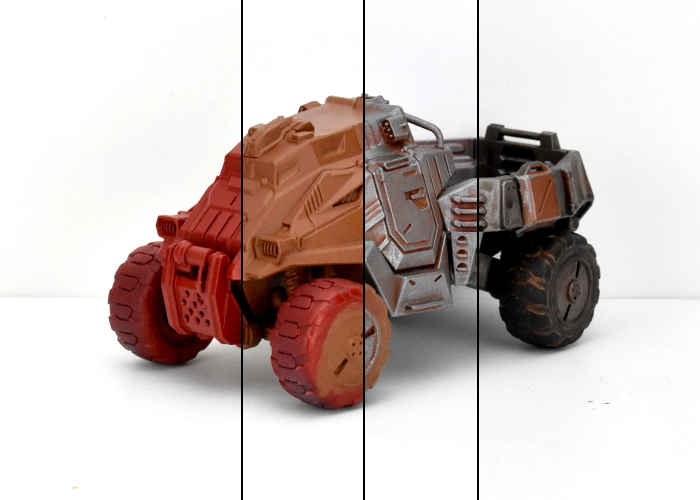 And with final details in place, the Epirian 'Aurochs' automated transport vehicle is ready to go!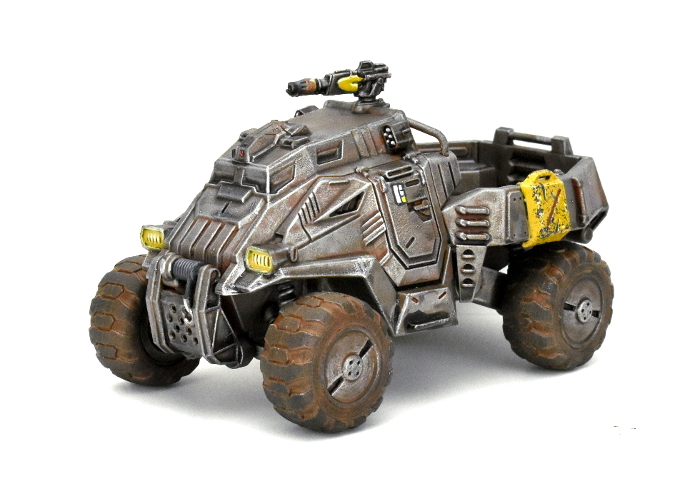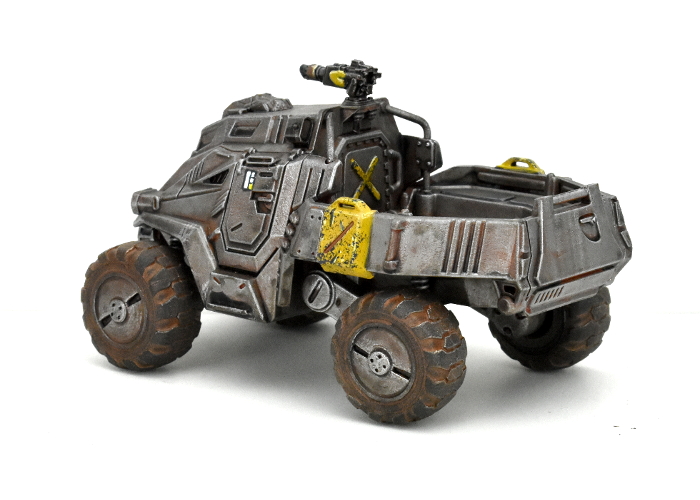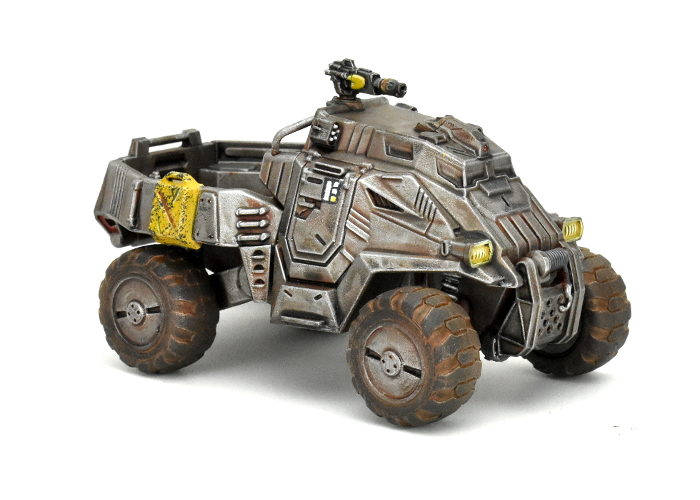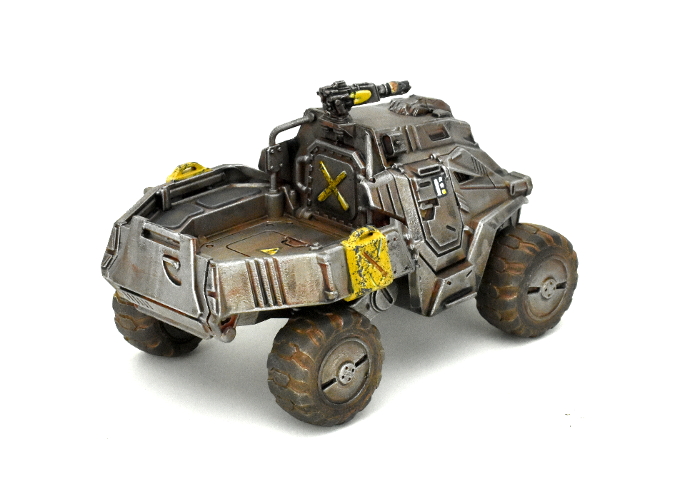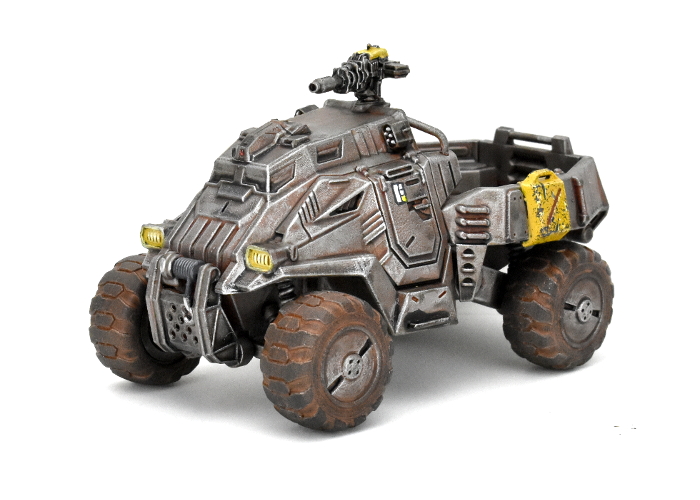 You can pick up the various Epirian robots, along with the rest of the Maelstrom's Edge model range from the webstore
here
.
What are you working on? We would love to see what your models and terrain in the
Comm Guild Facebook group
!
For other Maelstrom's Edge modeling articles, including tutorials and walkthroughs of a wide range of different building and miniature projects, check out the Hobby section of the Maelstrom's Edge website
here
.
Like this? Like us on facebook to see more...


Comments are closed for this entry.