Terrain Spotlight: Aircon Ducting Barracks
---
Posted on Monday Jan 11, 2021 at 05:00pm in Tutorials
---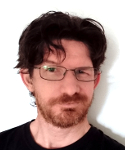 - by Iain Wilson
Over the Christmas break, I found myself in a local hardware store picking up some supplies for a few jobs around the house, and as so often happens I got a little distracted by random pieces of plastic. As a result, this week's modeling article is a sci fi barracks building made from components from the Maelstrom's Edge terrain sprues and a piece of plastic air conditioner ducting!
I have plundered the aircon ducting display before, resulting in a battlement-roofed bunker (which you can see
here
). This time around, I had picked up a longer piece that is usually used to cover over the spot where cables or drain hoses turn to go through a wall.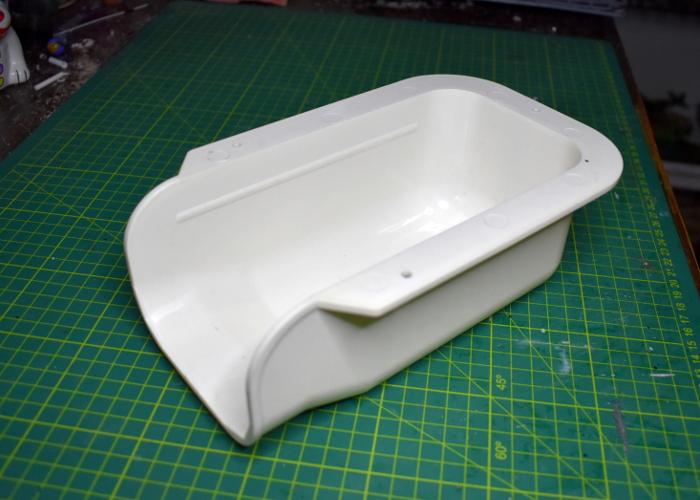 Because the shape was so perfect as is, there was very little that needed doing here, but it did need a front wall. For this, I used a piece of 3mm foamed PVC. Sitting the ducting end-on on top of the PVC, I traced around the inside with a pencil to get an accurate cutting pattern for the wall.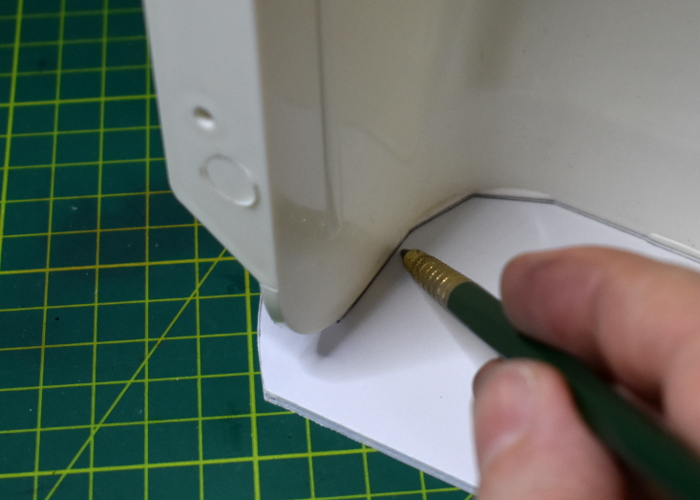 In the middle of the wall piece, I cut a rectangle to fit the garage door from
Terrain Sprue #1
.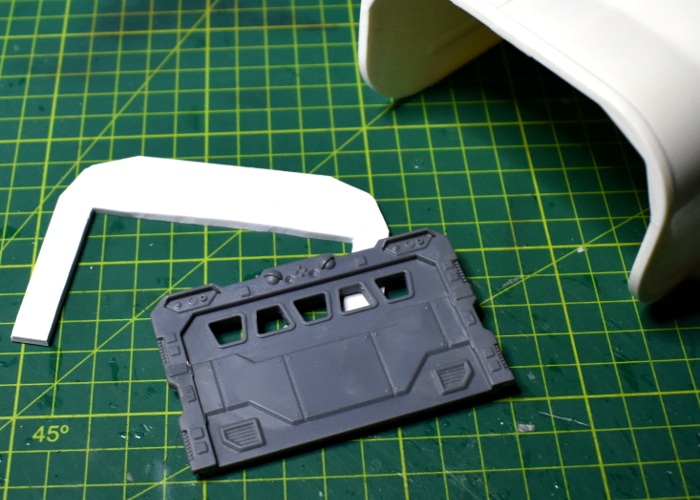 Before gluing everything in place, I gave the ducting a light sand all over. This breaks up the shiny outer surface of the plastic, allowing glue and paint to stick better. With that done, I glued the front wall in place inside the ducting, and added some iris windows and exhaust fans from
Terrain Sprue #2
for some extra detail.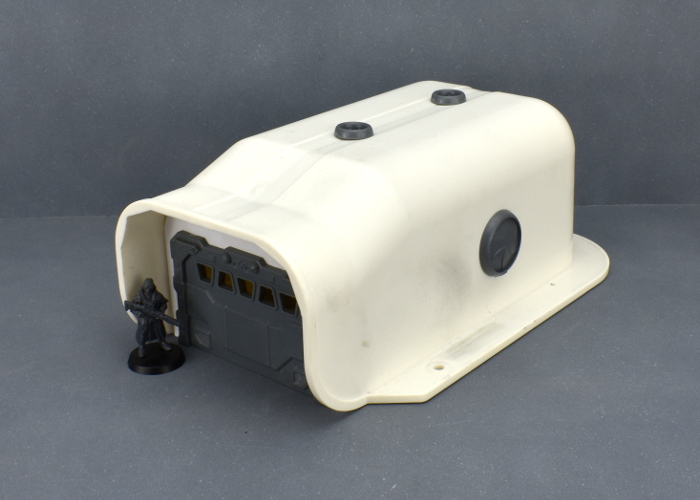 I decided against adding a base, as it didn't really seem necessary. The flange around the ducting makes it nice and stable on the tabletop, and this way it will fit in with whatever style of battlefield I choose to plonk it onto.
So, with some paint on, the barracks looks like this: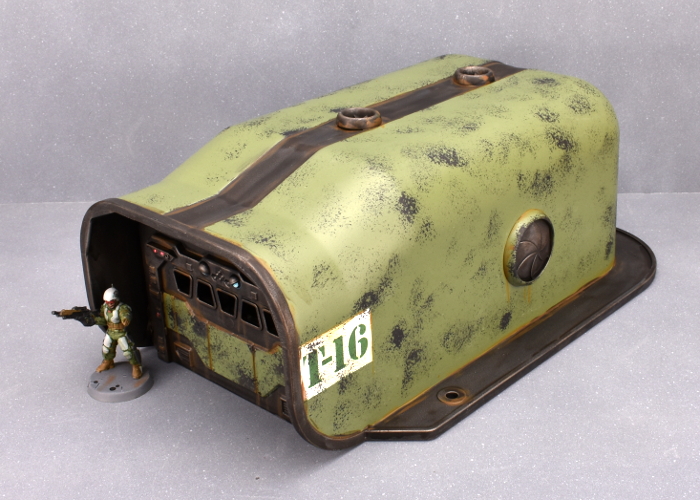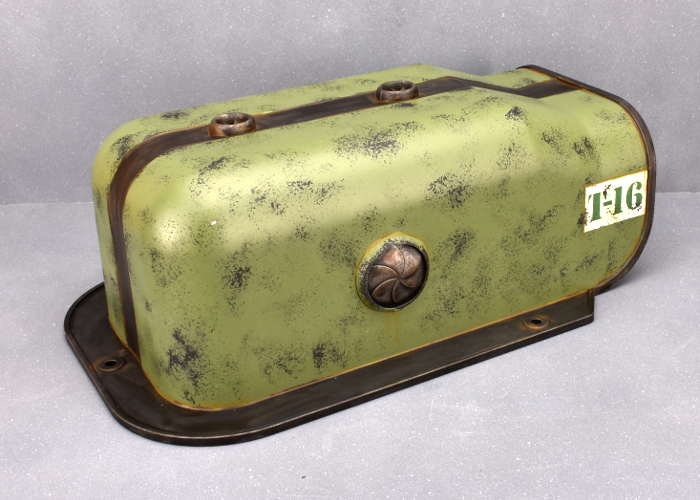 Put together your own sci fi barracks (of doom?) by picking up the plastic terrain sprues, along with the rest of the Maelstrom's Edge range from the webstore
here
.
Then pop on over to the
Comm Guild Facebook group
to show us what you're working on!
For other building ideas, modeling tutorials, army spotlights and conversion walkthroughs, check out the Hobby section of the Maelstrom's Edge website
here
.
Tags: buildings modeling terrain terrainsprue tutorial walkthrough
Like this? Like us on facebook to see more...


Comments are closed for this entry.