Spotlight: Maelstrom's Edge Terrain Sprue Tree Decorations!
---
Posted on Monday Dec 25, 2017 at 12:00am in Tutorials
---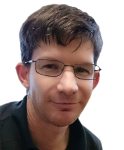 - by Iain Wilson

With Christmas upon us, I wanted to add a bit of a holiday theme to this week's article, and so the only sensible option was to take the Maelstrom's Edge terrain sprue and build Christmas decorations from it!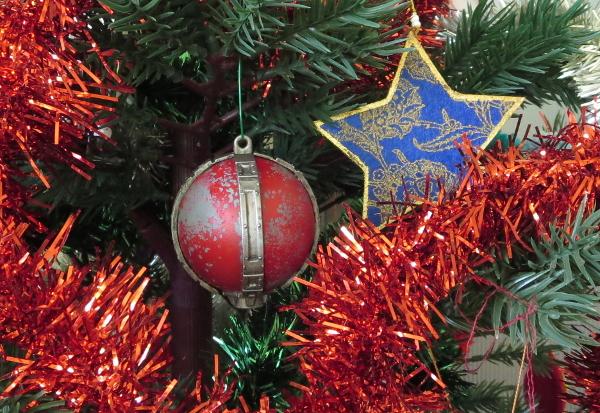 Around this time of year you can usually find various DIY bauble kits that have plastic baubles that you can stick photos or other momentos inside, or that you can paint or otherwise decorate. This particular one I think came with some rubber stamps inside for making Christmas cards and the like.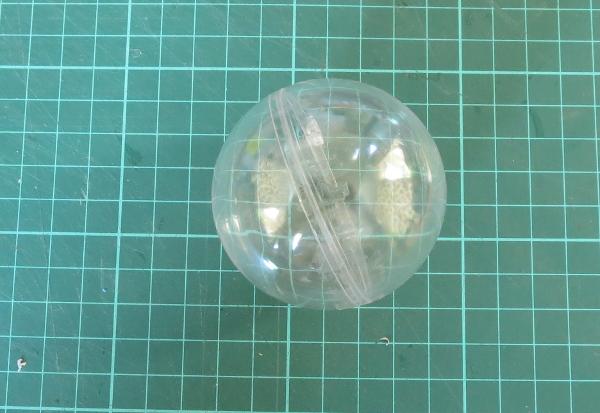 I took four of the long reinforcing struts from the terrain sprue and gently bent them into a curve over a metal tube.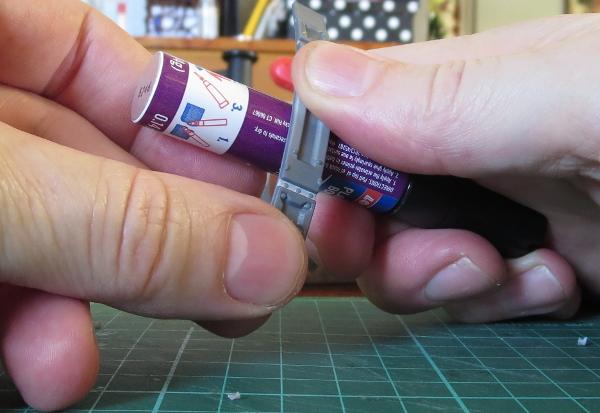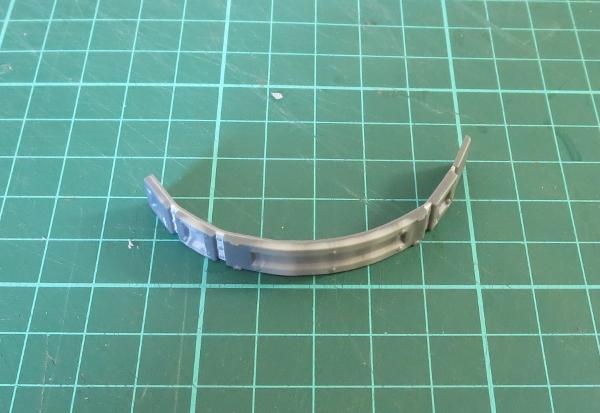 These were then glued around the bauble with all-plastic glue. I used a UHU glue that turned out to be not great for gluing these struts onto flat surfaces as it contracts when it dries, which bends the struts and pops them right off the surface they're glued onto. That very property makes it a perfect glue for attaching the struts to a curved surface, though, as it will make them fit more tightly to the bauble.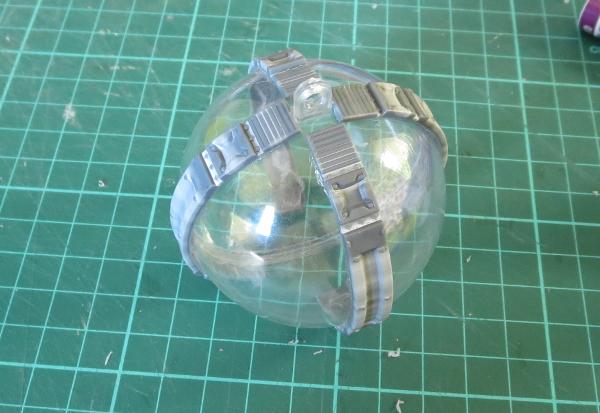 The struts don't run all the way down to the bottom of the bauble, so I took the large pipe fitting from the sprue, and used a hobby knife to carve the bottom surface out to make it concave.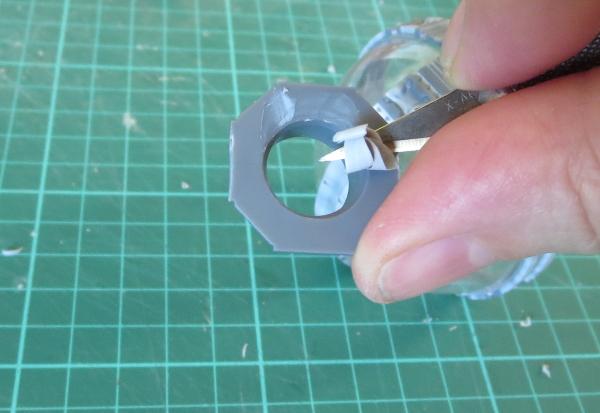 This was then glued onto the bottom of the bauble.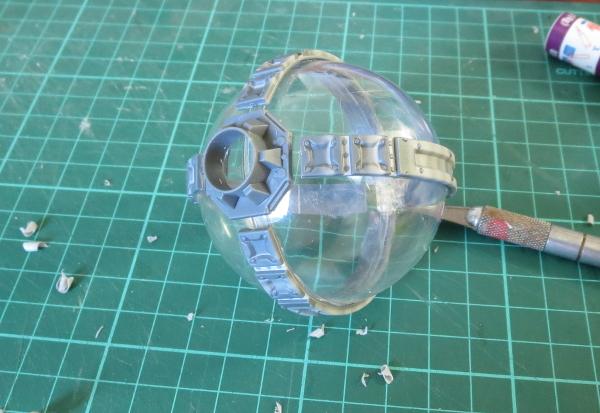 Time to paint! A quick spray of grey primer: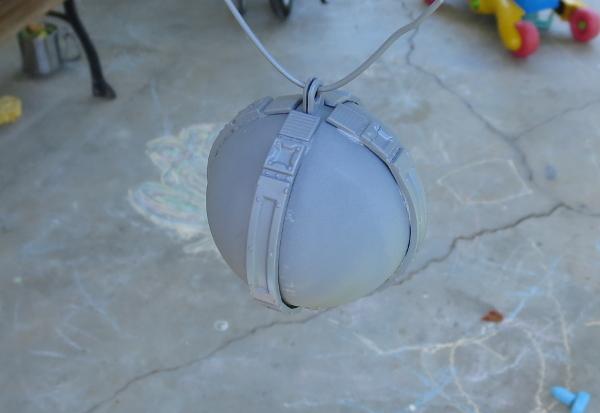 Season lightly with some crushed rocksalt: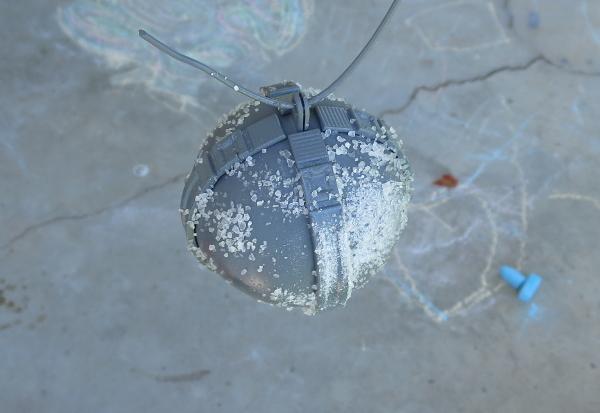 Spray with Army Painter Dragon Red: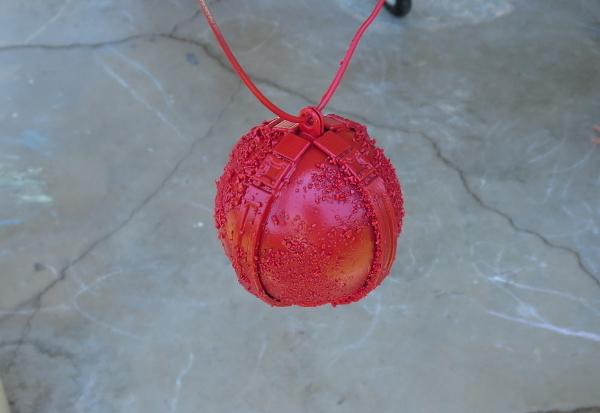 Once the spray was dry, I scrubbed away the salt under running water: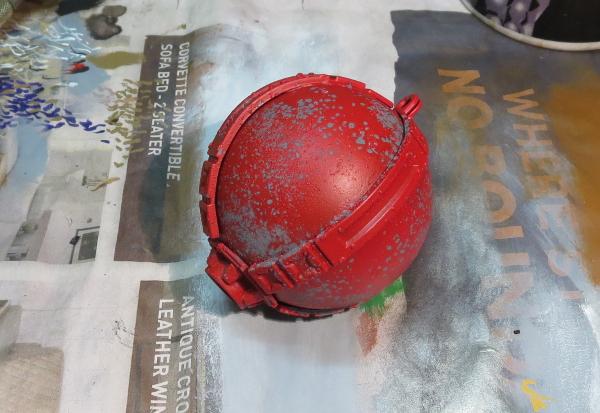 The detail pieces were then painted with P3 Pig Iron: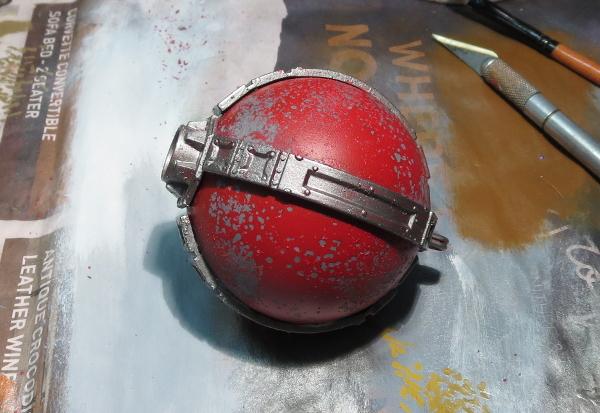 I followed this up with a generous coat of my old favourite, Army Painter Strong Tone ink.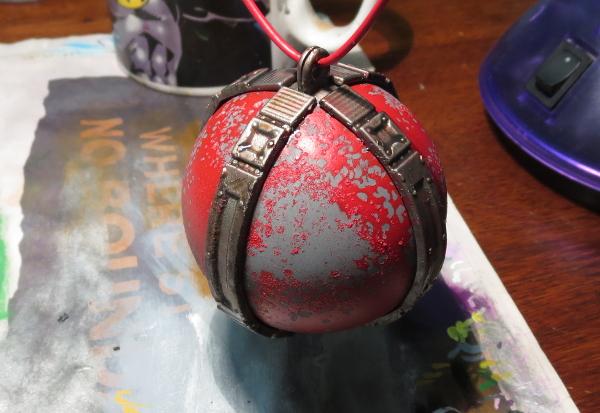 After sitting overnight for the ink to dry, a quick drybrush of Pig Iron and a little silver, and up it goes on the tree!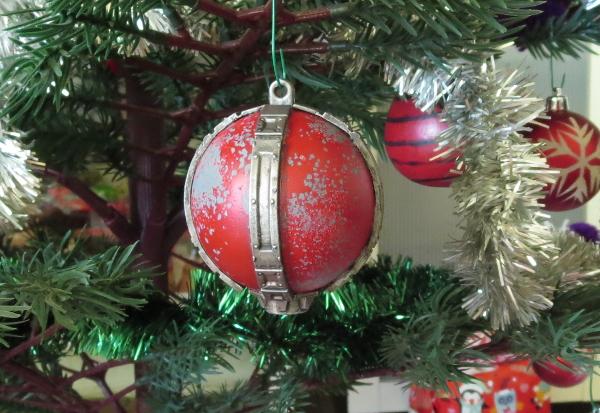 To build your own collection of mechanical... er... decorativeness, you can pick up the Maelstrom's Edge terrain kit along with the rest of the Maelstrom's Edge model range from the webstore here. As always, we would love to see your creations on the Comm Guild Facebook page!

Here's wishing everyone a safe and happy holiday season!

For other Maelstrom's Edge modeling articles, including tutorials and walkthroughs of a wide range of different building and miniature projects, check out the article roundup here.
Tags: conversion modeling spotlight terrain terrainsprue walkthrough
Find the Battle For Zycanthus starter set and the full range of Maelstrom's Edge models at www.maelstromsedge.com



Like this? Like us on facebook to see more...


Comments are closed for this entry.