Force Spotlight: Quick Painted Epirians!
---
Posted on Tuesday Apr 12, 2022 at 05:00pm in The Epirian Foundation
---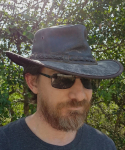 - by Iain Wilson
A few weeks back, we published some
sample force lists
for the V2 Maelstrom's Edge rules. These got me a little inspired to put together a new force for myself, and so I dove into the unbuilt model pile and put together 120 points based on the Epirian sample list.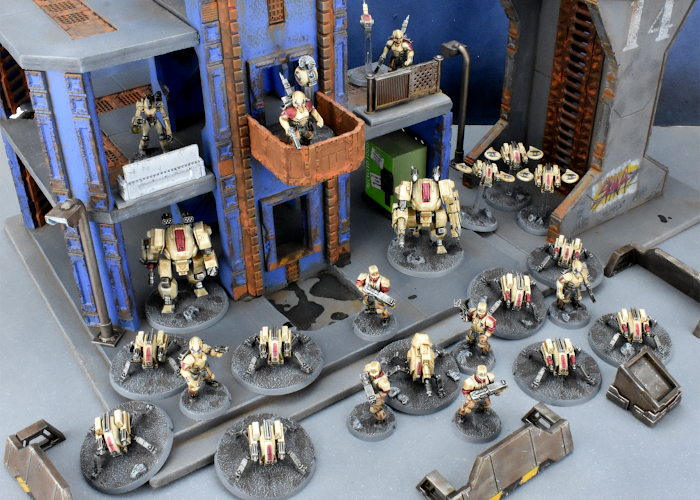 The force roster is almost identical to the sample list. I found myself short by one Firefly drone, so I dropped those to a unit of three, and gave the Contractor Defenders a Chaingun drone and one of the Journeymen a second Dominator pistol to make up the difference.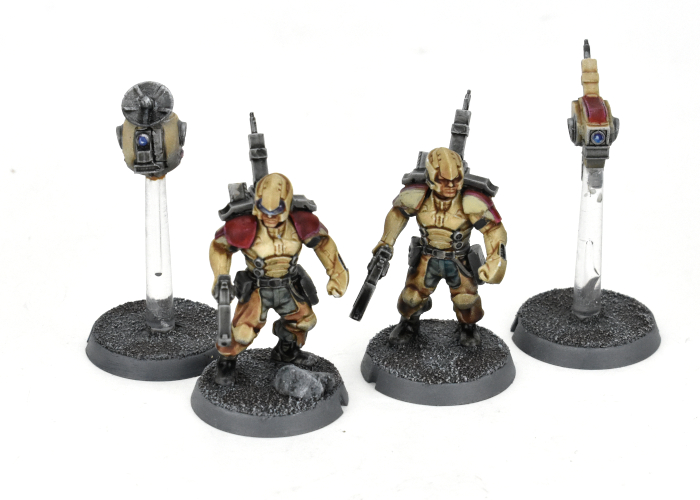 Journeyman Bot Handlers with micro drones (the drones are 3D printed test models - the finished models will be coming in plastic soon!)
I wanted a colour scheme that was quick and easy to paint, and also visually distinct from my existing forces. Starting out with a basecoat of Army Painter Uniform Grey spray, I then added a 'zenithal' highlight by spraying down from above the models with white spray. Over that, I applied a wash of Army Painter Soft Tone. Metal parts were picked out with AK Gunmetal and then washed with Army Painter Dark Tone - two coats for the weapons.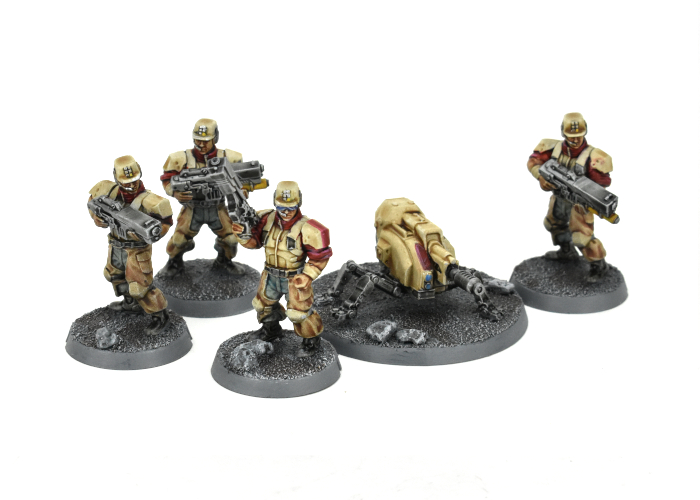 Contractor Defenders.
The pants on the Contractors were painted with a layer of Army Painter Blue Tone to give them a denim look, while the chaps were given a coat of Army Painter Mid Brown wash. I painted the skin with a coat of Army Painter Flesh Wash, and then as it still looked a bit pale added a layer of Mid Brown as well.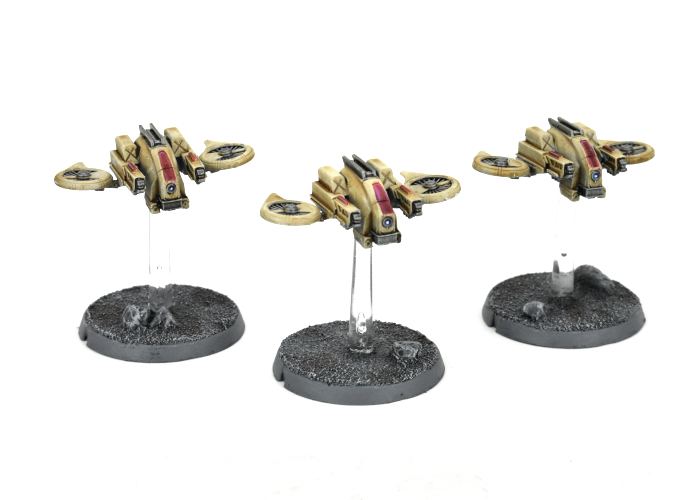 Firefly Drones.
For the red details, I painted on a coat of Citadel Blood Angels Red Contrast. This didn't look quite the right tone with the sandy coloured armour, so I added a layer of Army Painter Purple Tone over the top, before highlighting with Army Painter Pixie Pink.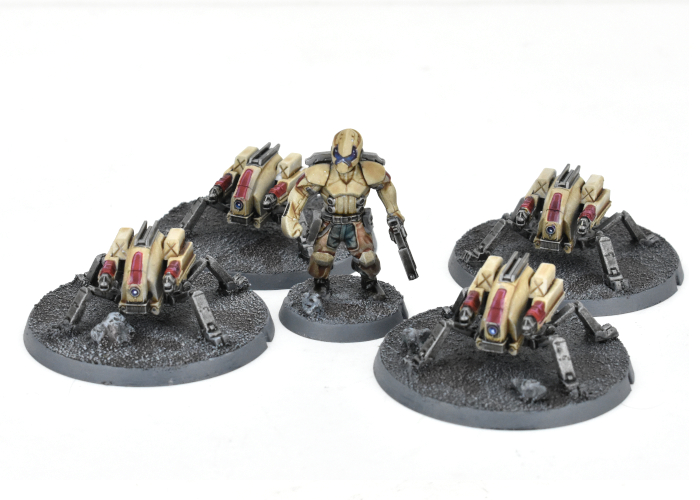 Spider Drones with flakk guns.
I had found with my previous
Epirian Bot Force
that the weapons on Spider Drones can be a little hard to differentiate from across the table, so I made sure I painted them differently, leaving the machine guns bare metal and adding a red casing on the flakk guns.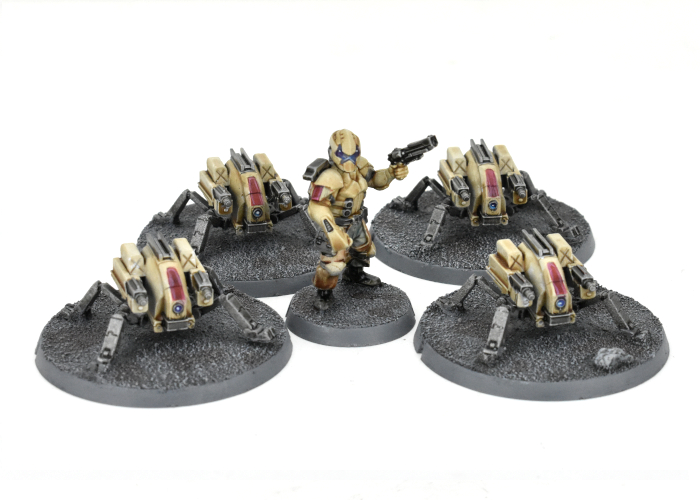 Spider Drones with machine guns.
I used Army Painter Ultramarine Blue for lenses and sensors, shading with Purple Tone and highlighting with Army Painter Gorgon Hide.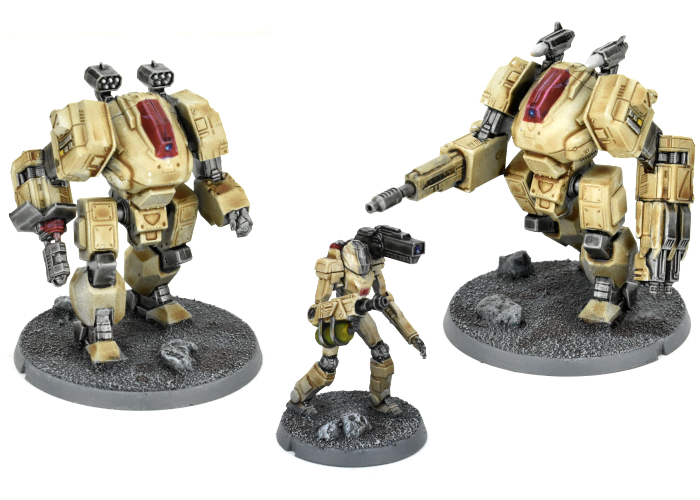 Hunter mechs and Scarecrow bot.
To finish up, after gluing on some fine sand and a few pebbles for detail, I painted the bases with Uniform Grey, washed over the top with Army Painter Dark Tone, and then drybrushed with Vallejo Light Grey and White before adding some splotches of Mid Brown here and there to break up all of that grey.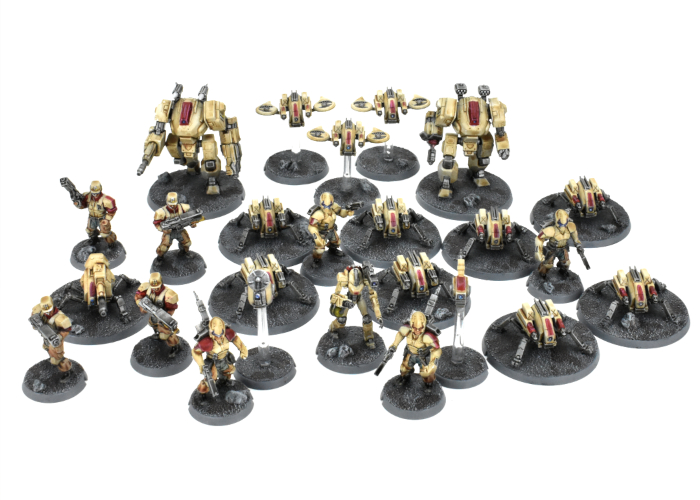 The full force deployed.
Get started on your own V2 force by heading over to the
Maelstrom's Edge webstore
!
While you're there, you can download the V2 rules from the Trial Rules section of the Maelstrom's Edge website
here
. The Beta rules documents contain all of the rules for playing V2 games, but keep in mind that these are just 'preview' documents - some rules may be revised based on feedback, and the final layout including background material for the factions and the Maelstrom's Edge universe, artwork and other 'flavor' material is missing.
If you have any thoughts on the new rules, pop on over to the
Comm Guild Facebook group
, or start up a thread in the
Maelstrom's Edge section on the Dakka Dakka forums
. We welcome any feedback, and would love to hear how everyone's forces stack up in the new rules!
Find the Battle For Zycanthus starter set and the full range of Maelstrom's Edge models at www.maelstromsedge.com



Like this? Like us on facebook to see more...


Comments are closed for this entry.