Community Spotlight: Panic's Doom Marines
---
Posted on Wednesday Oct 26, 2016 at 05:00pm in The Epirian Foundation
---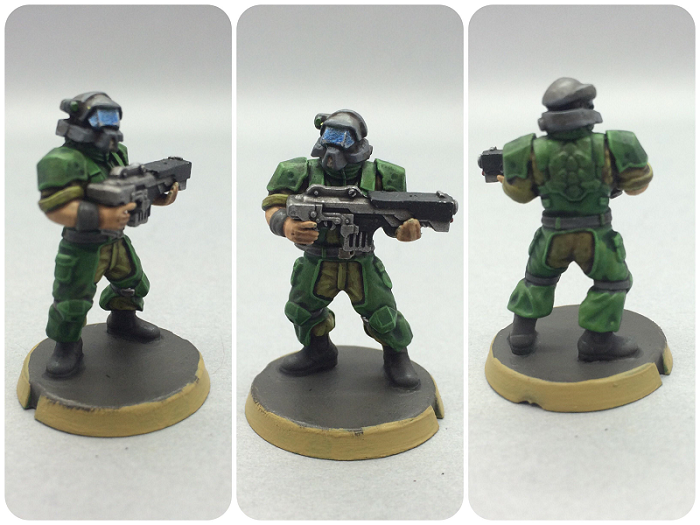 The flexibility of having a plastic model range is really shown with the ease of head-swaps that can be done. This excellent example by Panic is part of his Doom force, which is a valid Epirian army, themed around the classic first person shooter videogame 'Doom'. The right colourscheme and a simple head swap really changes the feel of the model. We'll be sharing a lot more of Panic's amazing work in the future!
The Comm Guild's community spotlight focuses on sharing something from the Maelstrom's Edge community each week, if you have anything you'd like to get in to the queue, please get in touch with us via the Maelstrom's Edge website
Tags: conversion doom epirian modeling painted
Like this? Like us on facebook to see more...


Comments are closed for this entry.