Community Spotlight: Epirians on Guard
---
Posted on Wednesday Nov 02, 2016 at 05:00pm in The Epirian Foundation
---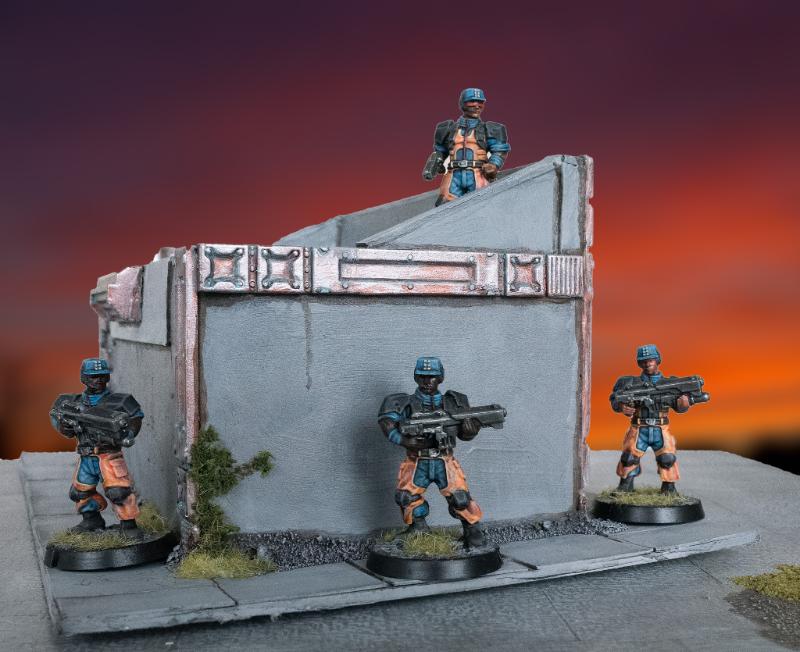 Sgt Oddball's Epirians make an appearance once again, this time around a small structure he has built. The striking use of bright colour really helps the Epirians to stand out against the cool greys and metallics of the building.
The Comm Guild's community spotlight focuses on sharing something from the Maelstrom's Edge community each week, if you have anything you'd like to get in to the queue, please get in touch with us via the Maelstrom's Edge website
Tags: contractor epirian modeling painted terrain
Like this? Like us on facebook to see more...


Comments are closed for this entry.