Modeling Spotlight: The 2020 Annual Christmas Special!
---
Posted on Monday Dec 21, 2020 at 05:00pm in Tutorials
---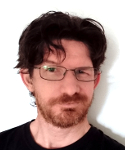 - by Iain Wilson
Christmas is fast approaching, and around this time each year I like to grab some bits and put together a tree decoration, just for the fun of building something different.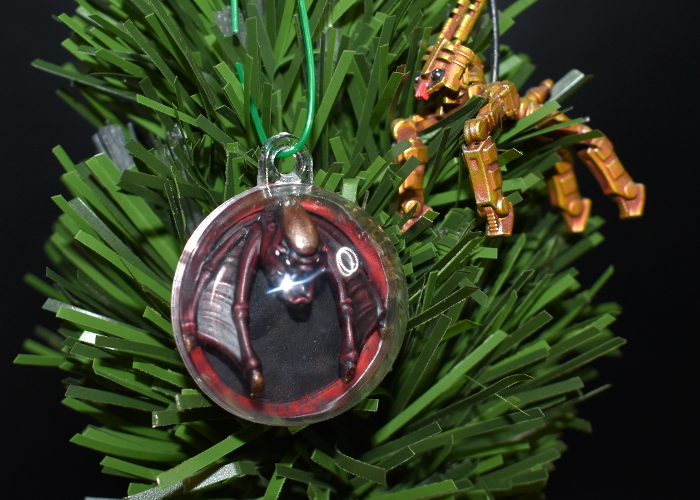 This year's decoration uses half of a plastic DIY bauble, an iris hatch from
Terrain Sprue #2
, and a
Karist Minnow
.
To get the minnow to fit inside the bauble half, I needed to remove a chunk of the body and wings. After trimming down the claws a little, I sat the front of the minnow inside the bauble and used a black paint pen to mark around the outside edge. Then I cut through the minnow along that line using a razor saw.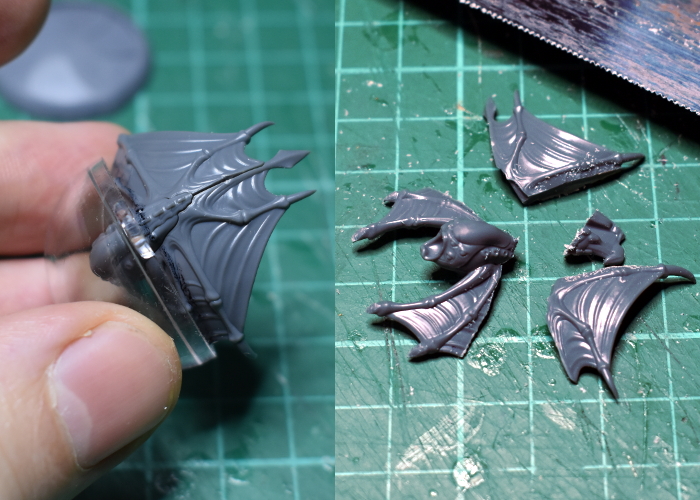 After a light sand to smooth down the cut, I glued the minnow onto the back of the iris.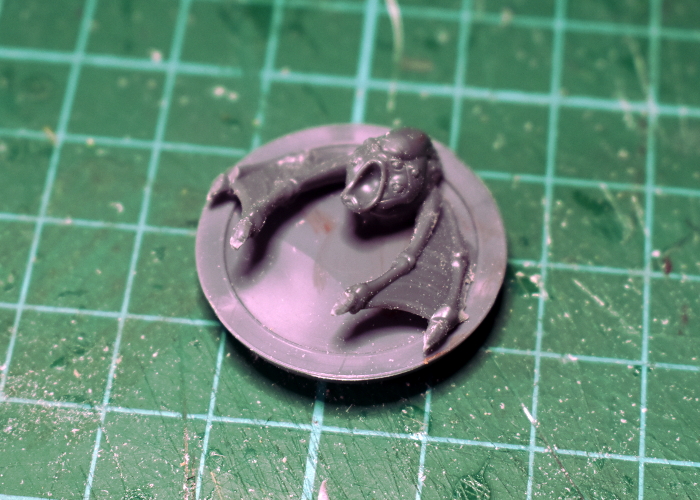 For painting, I went with a suitably Christmassy red and gold, rather than the usual black and purple for the minnow. The whole thing (less the bauble half) was sprayed with Army Painter Dragon Red, and then the Minnow given several generous coats of Dark Tone. The back of the iris piece was painted black, and the isis petals with Plate Mail Metal and washed with Dark Tone. The red parts of the iris were sponge weathered using Vallejo Heavy Charcoal, and the gold painted with Coat D'Arms Bright Gold and washed with Army Painter Mid Brown. Once everything was painted, I glued the bauble half in place, and the decoration was ready to go.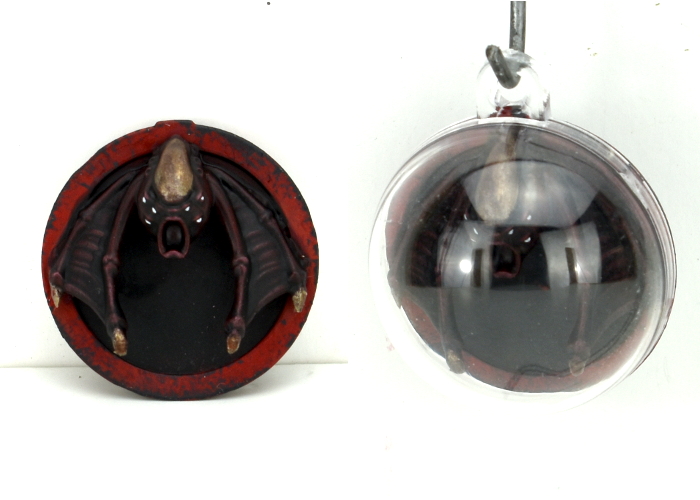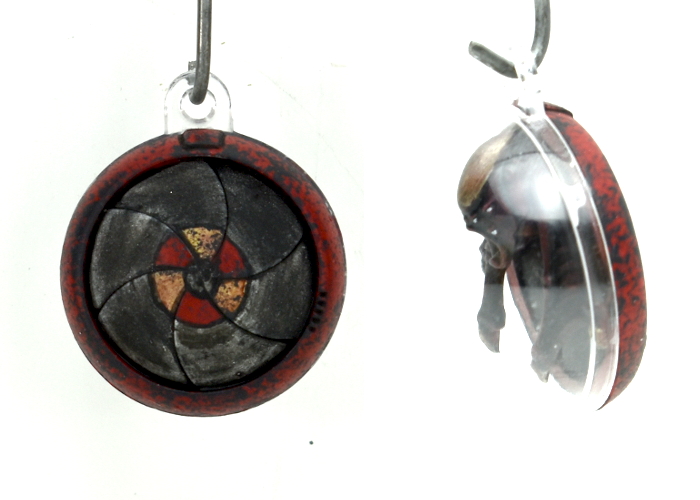 Put together your own Christmas Bauble of Doom by picking up any of our plastic or resin kits from the Maelstrom's Edge webstore
here
.
Then pop on over to the
Comm Guild Facebook group
to show us what you're working on!
For other building ideas, modeling tutorials, army spotlights and conversion walkthroughs, check out the Hobby section of the Maelstrom's Edge website
here
.
You can also find the previous Christmas kitbashes
here
,
here
, and
here
.
Wishing you all a Merry Christmas, and health and happiness for whichever holidays you observe at this time of year!
Tags: christmas conversion modeling
Find the Battle For Zycanthus starter set and the full range of Maelstrom's Edge models at www.maelstromsedge.com



Like this? Like us on facebook to see more...


Comments are closed for this entry.