Karist Heavy Weapons - Available Now
---
Posted on Thursday Nov 30, 2017 at 10:00am in The Karist Enclave
---
Spiral Arm Studios are proud to present our latest release in our continuing one release per month cycle - Karist Heavy Weapons.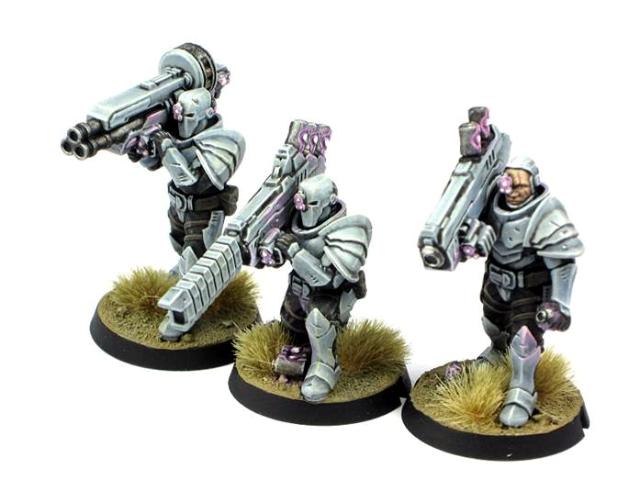 These weapons are resin, with slightly up-armoured Karist troopers carrying and operating them. One of the weapons can now be added to your basic Karist Trooper squads for +1 to +2 points, or you can build an entirely new Anvil unit with two heavy weapons - the Karist Trooper Heavy Squad.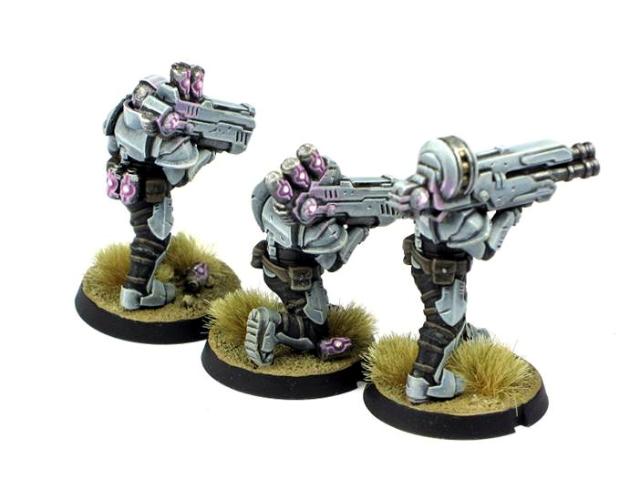 Weapon and unit rules are available on the Karist online unit cards section of the Maelstrom's Edge website.
The models are available for purchase right now at the Maelstrom's Edge store.
You'll also notice that the kit comes with a Karist trooper head which has the mask removed, revealing the human underneath.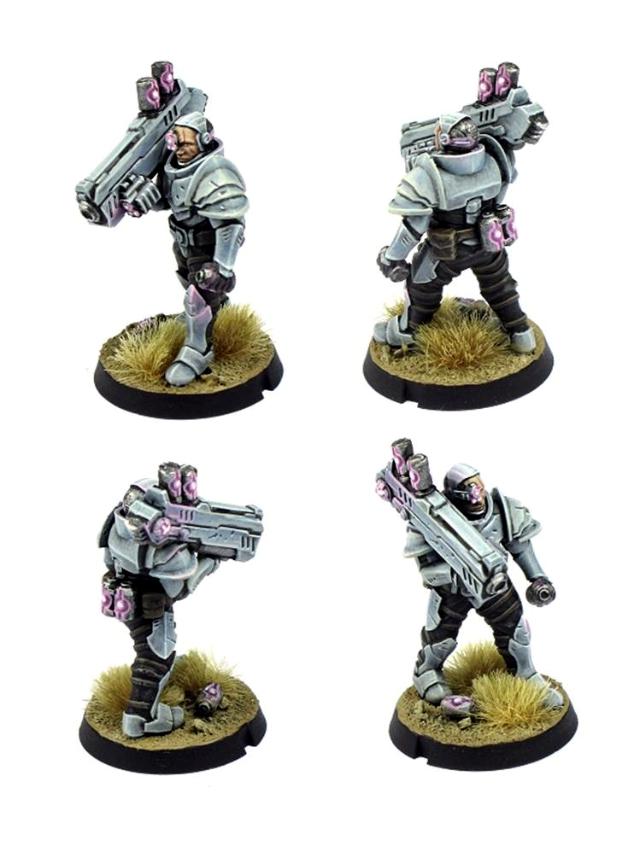 The above model is also demonstrating the alternate arm option, holding a cybel ammo cannister. Parts are broadly interchangeable with the rest of the Karist range, opening up further options and conversion possibilities!
Tags: heavyweapons karist models resin
Find the Battle For Zycanthus starter set and the full range of Maelstrom's Edge models at www.maelstromsedge.com



Like this? Like us on facebook to see more...


Comments are closed for this entry.