Army Spotlight: Marten's 90 point Karists
---
Posted on Tuesday Feb 14, 2023 at 05:00pm in The Karist Enclave
---
The armoured troops of the Karist Enclave exist to provide a gloved fist for those situations where skilled oratory and social destabilization prove insufficient. This week, we're taking a look at a small Karist force put together for V1 by Marten, one of the members of our Maelstrom's Edge development team.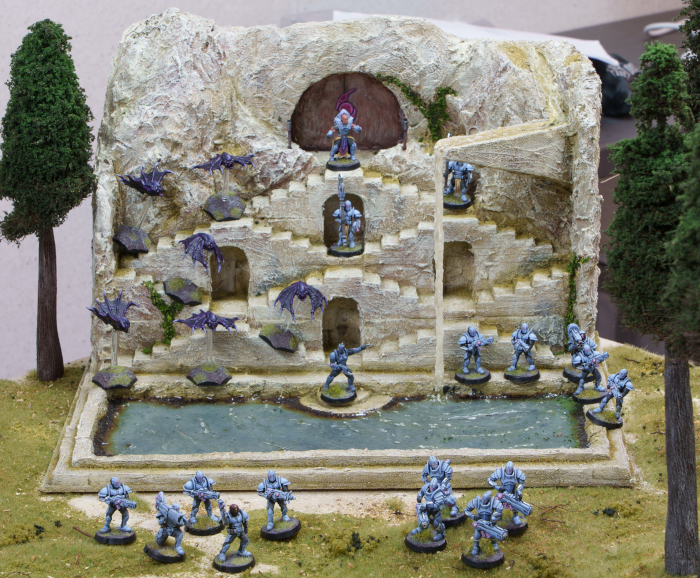 About his force, Marten says: "This is my 90pt Karist force. It's fairly small, which I find convenient for trying out new rules at first. I'm a fan of 'regular guys' in my forces. Hence there is no mature Angel, but two full sized squads of troopers, four Tempest Elites carrying the force's big guns and two Praetorians because they're cool. A Shadow Walker and a full complement of Minnows make up the fast element of the force, led by a Kaddar Nova.
The colour scheme was inspired by the painted examples on the Maelstrom's Edge kickstarter of 2015, combined with then new-to-me Warcolours paints which had a nice 5 tone 'blue grey' set.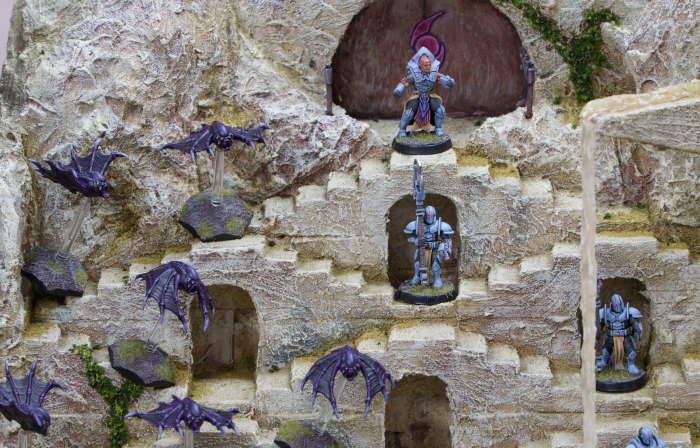 The Kaddar Nova overlooks his force, accompanied by his Praetorian escort.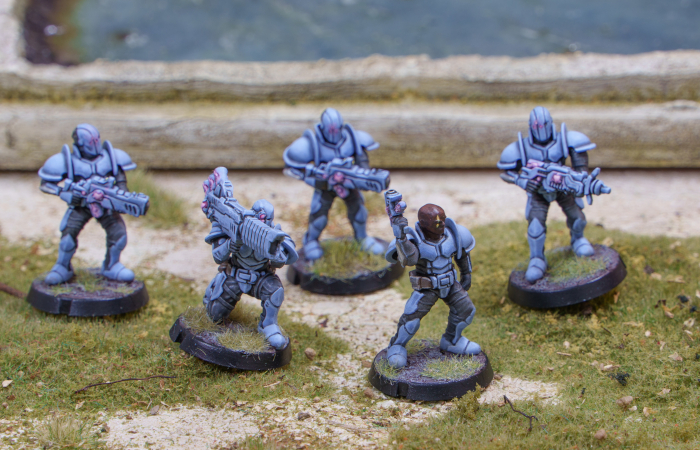 Karist Troopers, including a Heavy Trooper equipped with a devastating Cybel Lance.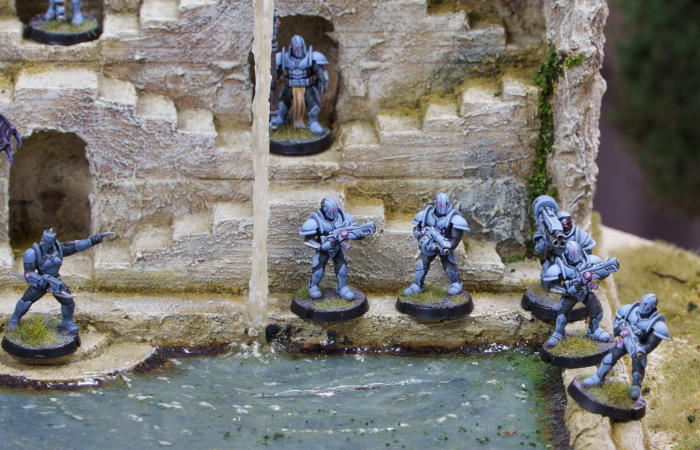 The second unit of Troopers, with a Ripper Heavy Grenade Launcher, and the deadly, teleporting Shadow Walker.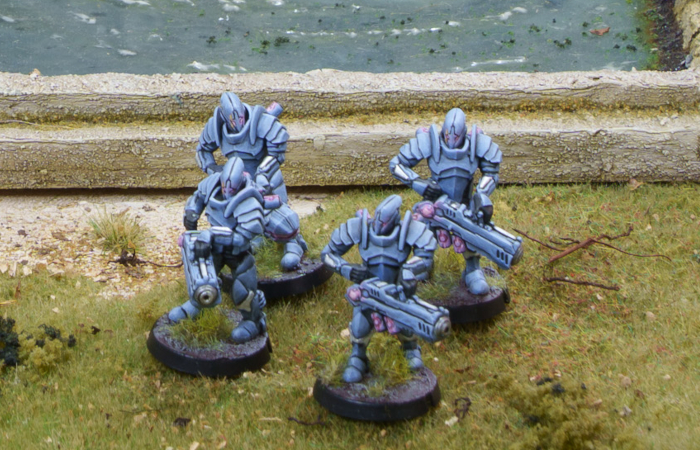 Tempest Elites are implacable fire support for Karist forces.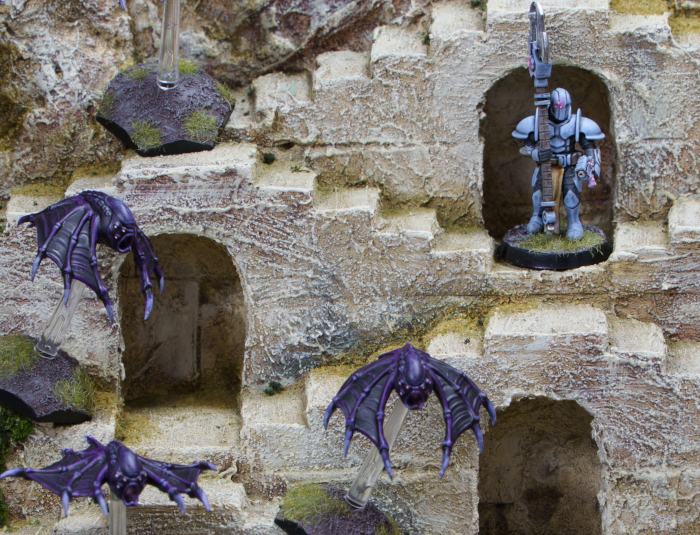 Though comparatively small, Minnows are no less ferocious than older Angels.
To get started on your own army of over-zealous doom, pick up the Karist models, or any of the rest of the range from the webstore
here
.
What are you working on? We would love to see your models and terrain in the
Comm Guild Facebook group
!
Remember to also grab a copy of the
Maelstrom's Edge V2 Beta rules
so you can get into the action!
Like this? Like us on facebook to see more...


Comments are closed for this entry.