Friday Photo - Karist Troopers in a Red and White Colourscheme
---
Posted on Friday Aug 26, 2016 at 05:00pm in The Karist Enclave
---
Our friday posts here at the comm guild are photos of a model in a colour scheme that we might not have shared before (or much at least), an interesting conversion or whatever takes our fancy!
Today's inaugural post are these Karist troopers in a striking red and white colourscheme.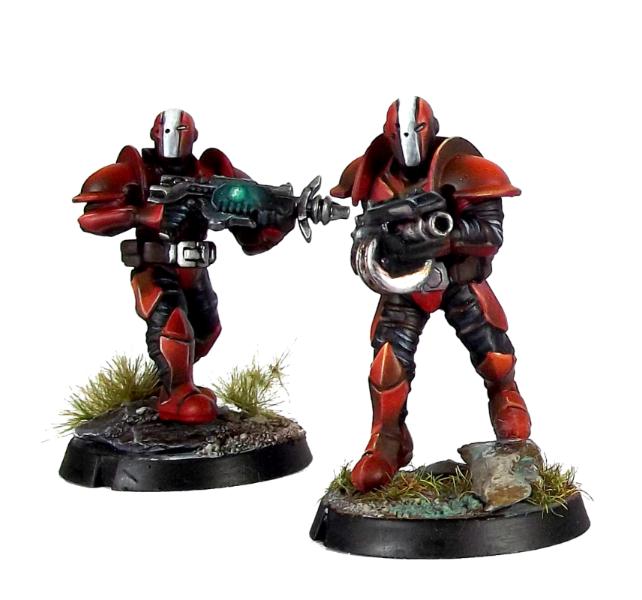 These troopers were painted by lil'legend studios, and are a colour scheme of their own invention. Red works so well on Karists, but changing the cybel glow on the weapon to that greenish-blue colour really makes them pop nicely. We actually have a full force of Karists painted up in these colours and will be sharing more photos of them over the coming months.
Find the Battle For Zycanthus starter set and the full range of Maelstrom's Edge models at www.maelstromsedge.com



Like this? Like us on facebook to see more...


Comments are closed for this entry.