Karist Enclave Colours - Maelstrom's Edge V2 Rulebook Preview
---
Posted on Friday Feb 24, 2023 at 01:20am in The Karist Enclave
---
One of the things we're aiming for with the upcoming V2 rulebook for Maelstrom's Edge is to add some more detail into the backgrounds of the game's factions. We'll be introducing new material to flesh out the universe, giving players more hooks to develop their forces within the setting. While we continue bashing away at the book to get it finished, here's a preview of some alternate colour scheme ideas for the Karist Enclave.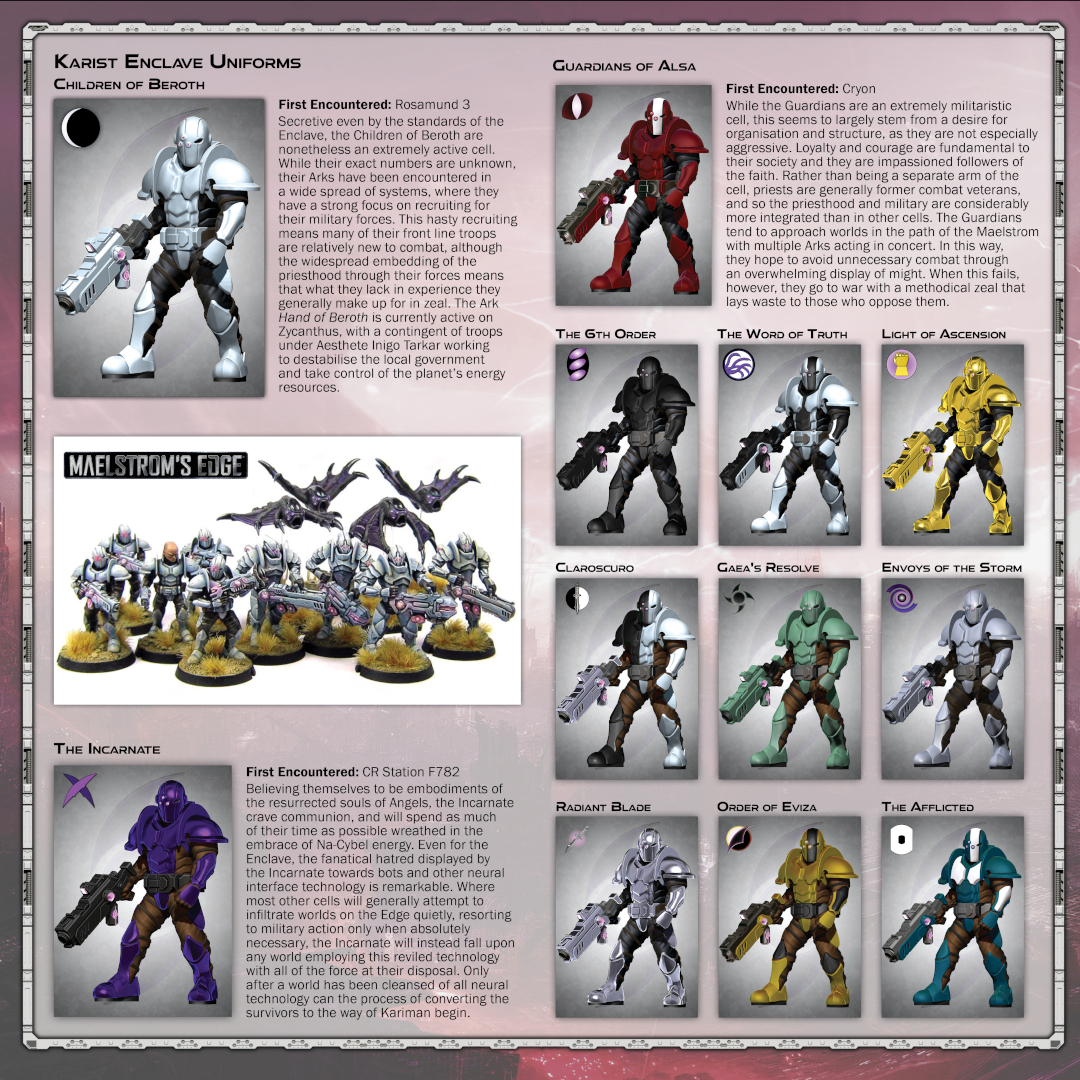 (Click the image for a larger version!)
To get started on your own army of over-zealous doom, pick up the Karist models, or any of the rest of the range from the webstore
here
.
What are you working on? We would love to see your models and terrain in the
Comm Guild Facebook group
!
Remember to also grab a copy of the
Maelstrom's Edge V2 Beta rules
so you can get into the action!
Like this? Like us on facebook to see more...


Comments are closed for this entry.