Terrain Spotlight: Toothbrush Head Wind Turbine!
---
Posted on Monday Jun 03, 2019 at 05:00pm in Tutorials
---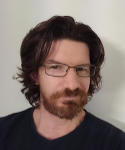 - by Iain Wilson
While fusion reactors and other super-advanced energy generation is all well and good on worlds with bountiful resources, sometimes a more low tech solution is called for.
This week's article was spawned, as so many of them are, by my reluctance to throw stuff away. I found myself looking at an old electric toothbrush head and thinking, 'That would make an excellent base for a fan!' And so the wind farm of the future was begun.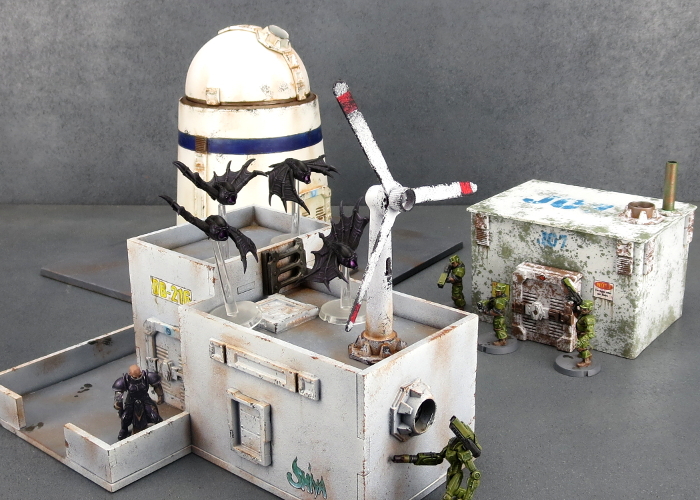 I started out, as I said, with a perfectly ordinary electric toothbrush head.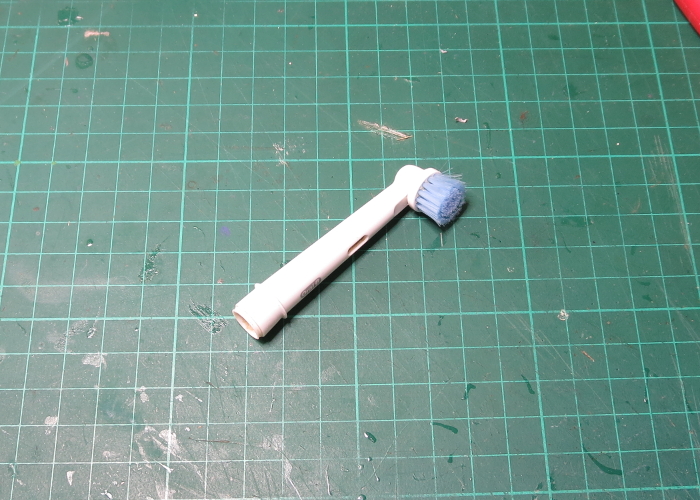 The wider circle near the base of the stem turned out to be exactly the right size to fit into the large pipe fitting from the Maelstrom's Edge terrain sprue. So I started out by trimming a little length off the bottom of the stem with a razor saw, so that the raised circle would sit flush with the top of the fitting when it was seated in place.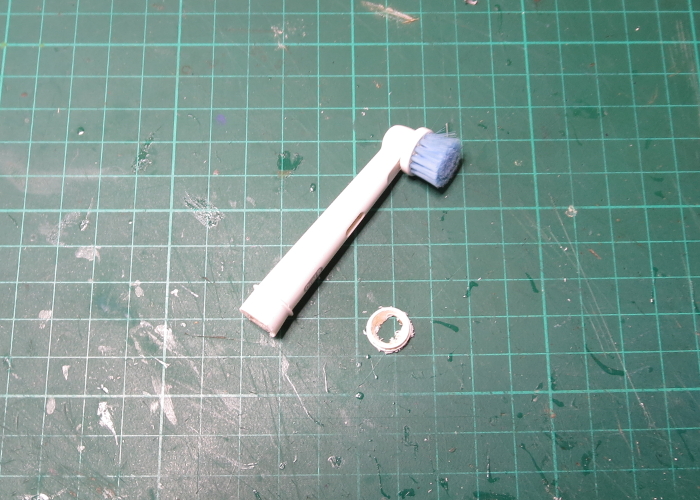 The bristles needed to go, to make room for the fan blades, so I plucked them out using a pair of clippers.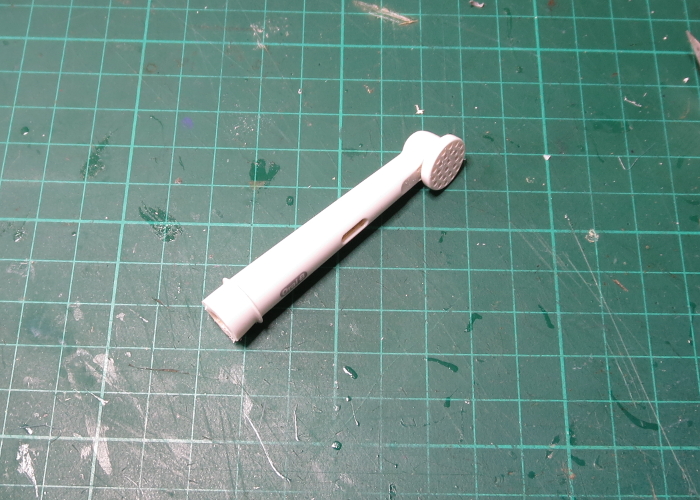 For the fan blades, I cut three strips of thin plasticard, rounding off the ends.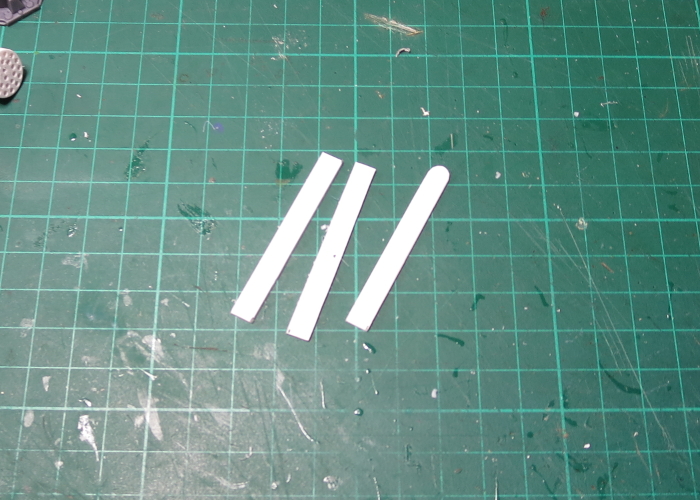 I added a twist to the blades by holding one end with pliers and rotating the other end.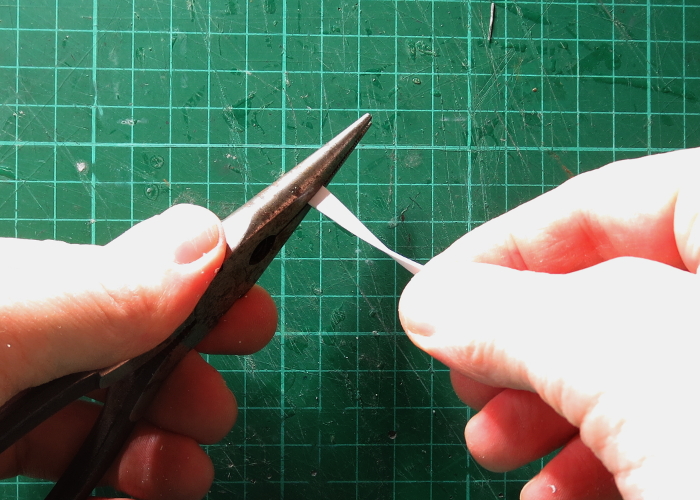 With the blades shaped appropriately, I glued them in place using an all-plastics glue (a two-part glue that uses a primer pen and a tube of superglue to securely bond all sorts of different plastics. Useful when you're using plastics that don't holding plain superglue well).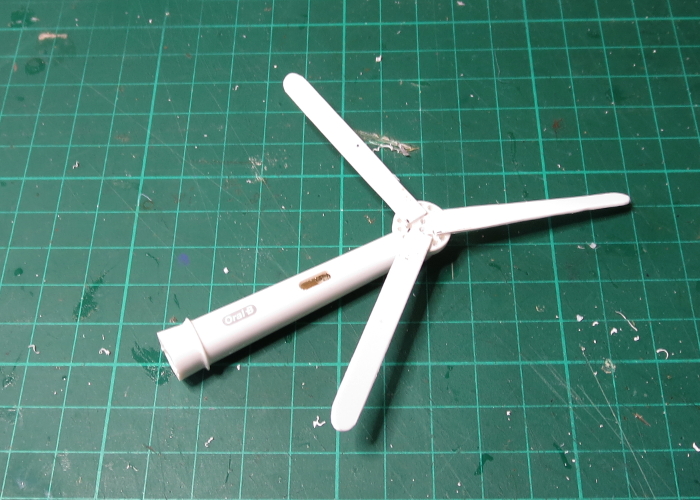 For the turbine's hub, I cut the end off a superglue tube cap with a razor saw.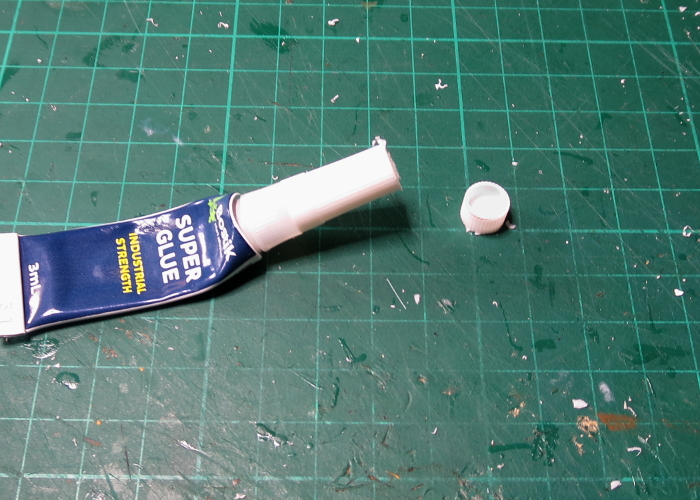 Using the all-plastics glue again, I glued the cap piece into place in the middle of the brush head.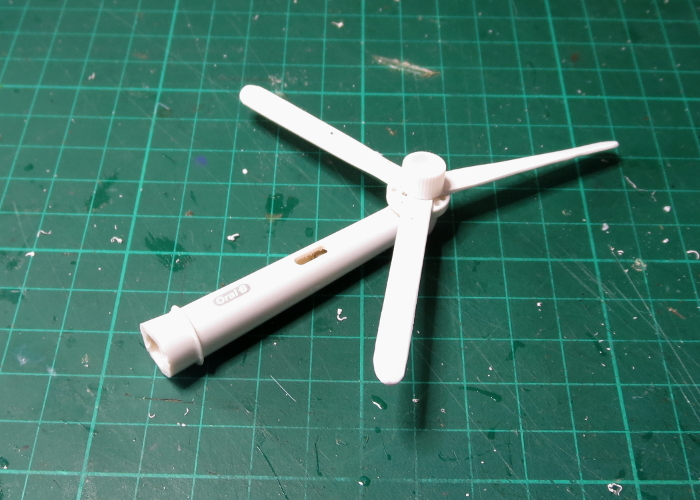 Finally, I glued the large pipe fitting into place on the bottom of the stem.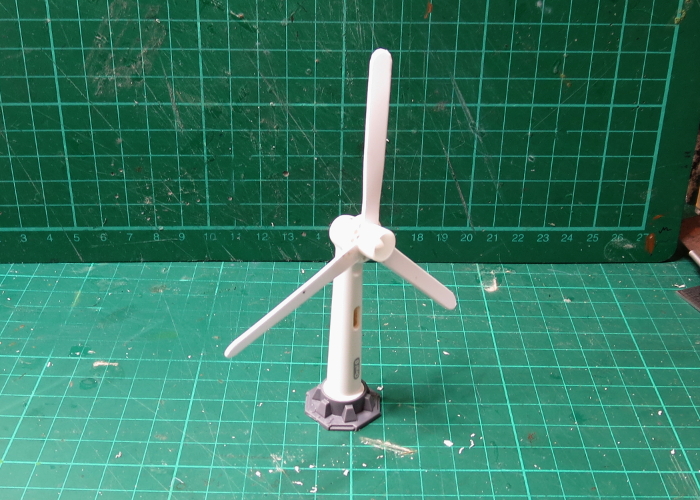 With a little paint on, the turbine is ready for the table, either as a standalone piece of scatter terrain, or to add to another terrain piece!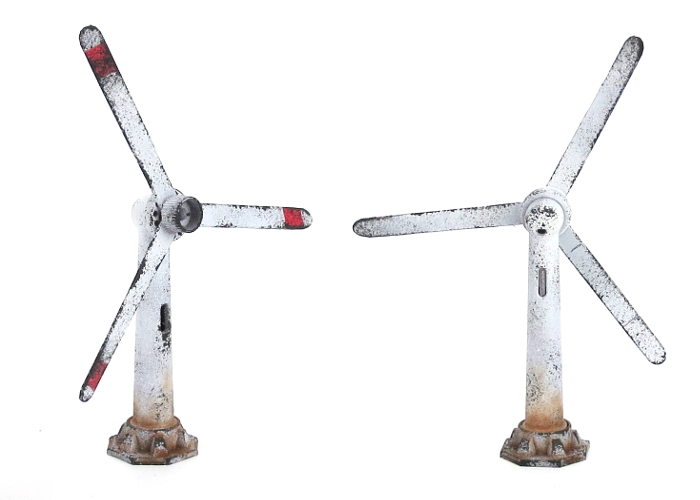 You can pick up the Maelstrom's Edge terrain sprue, along with the rest of the Maelstrom's Edge model range in the webstore
here
.
As always, feel free to pop along and share your creations, or ask any Maelstrom's Edge- or hobby-related questions on the
Comm Guild Facebook page
!
For other Maelstrom's Edge modeling articles, including tutorials and walkthroughs of a wide range of different building and miniature projects, check out the Hobby section of the Maelstrom's Edge website
here
.
Like this? Like us on facebook to see more...


Comments are closed for this entry.