Conversion Spotlight: Building the Militus Dominator.
---
Posted on Thursday Aug 01, 2019 at 05:00pm in Tutorials
---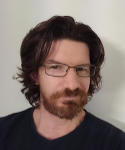 - by Iain Wilson
With the Remnant rules
released this week
, players now have a range of different options for building their Militus suits. Four of the currently available suit classes are buildable straight off the sprue, but the Dominator class does require a very small (and very easy!) conversion to give it a second shoulder-mounted weapon.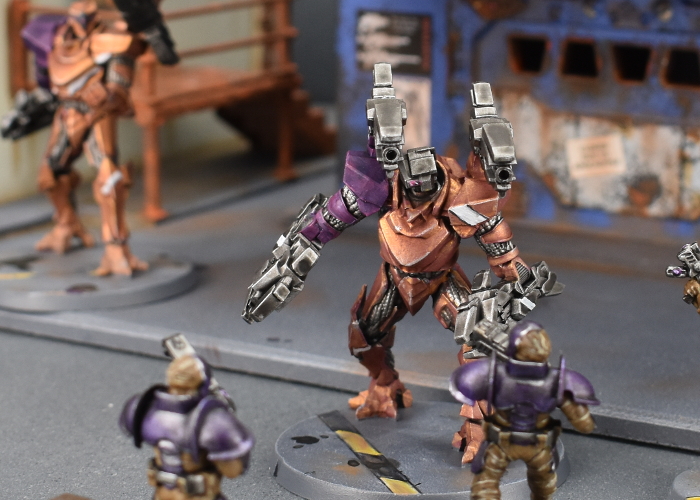 The plastic militus kit only comes with a single shoulder-mounted weapon, which hangs on a rig that only fits on the left shoulder. To build the Dominator, you need two weapons. The easiest way to do this is to leave off the shoulder rig, and borrow a second mounting joint (parts L16 and L21 on the sprue) from a second Militus kit.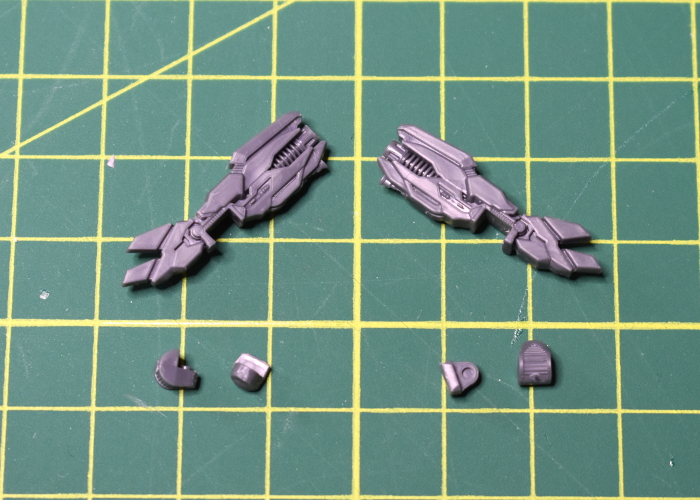 If you have built a suit or two with combat gauntlets, you will also have some leftover elbow mounts, which you can use instead.
Simply assemble the mounting joint on the weapon as normal, then flip it upside down and glue it directly to the top of the shoulder pad.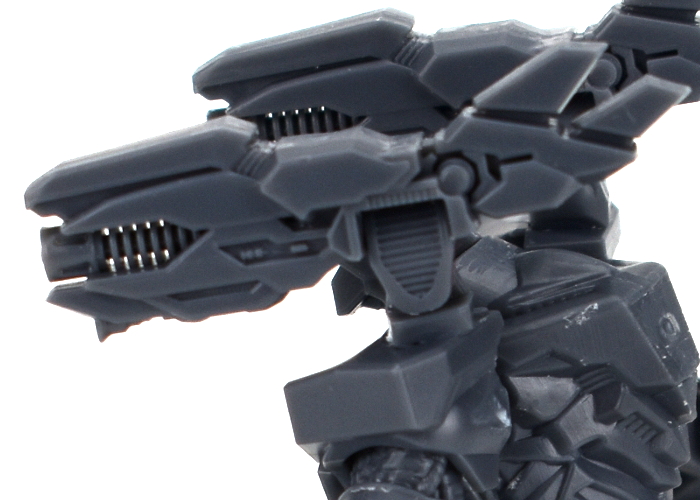 The rest of the suit can be assembled as normal.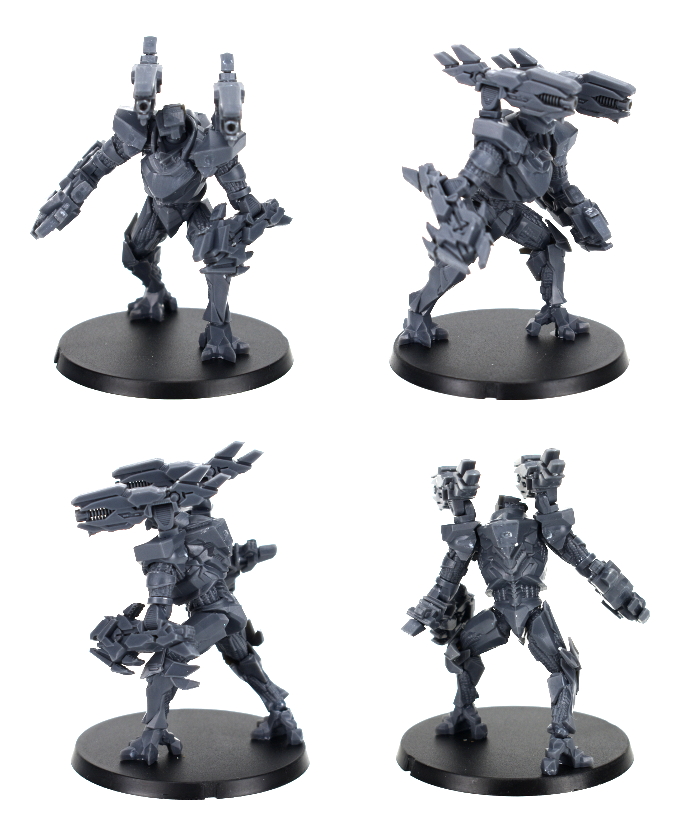 With a coat of paint, the new Dominator is ready for the table!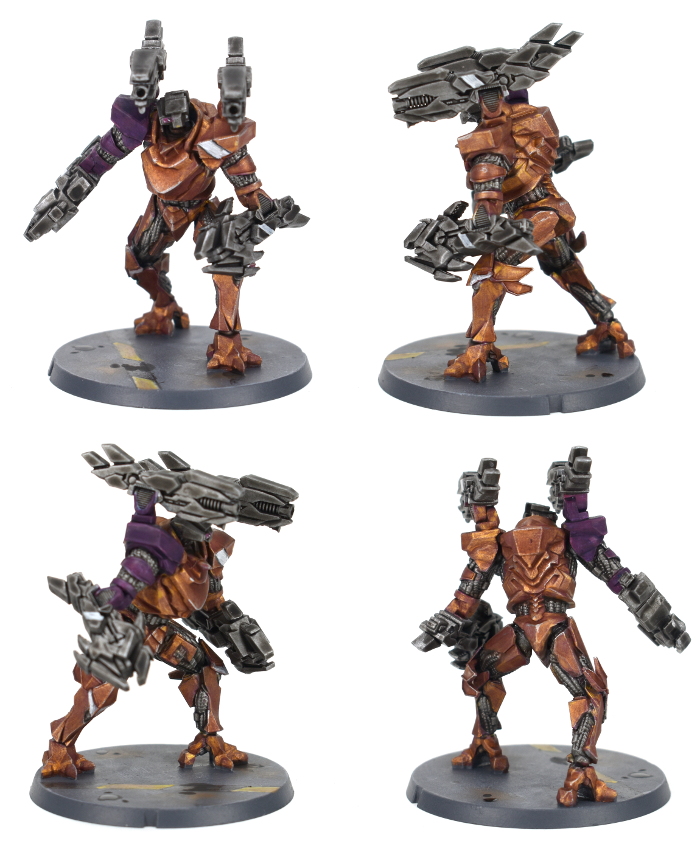 Of course, that's just the easy way to do it. Being plastic, the Militus kit offers all sort of other conversion options if you want to get creative with clippers and glue!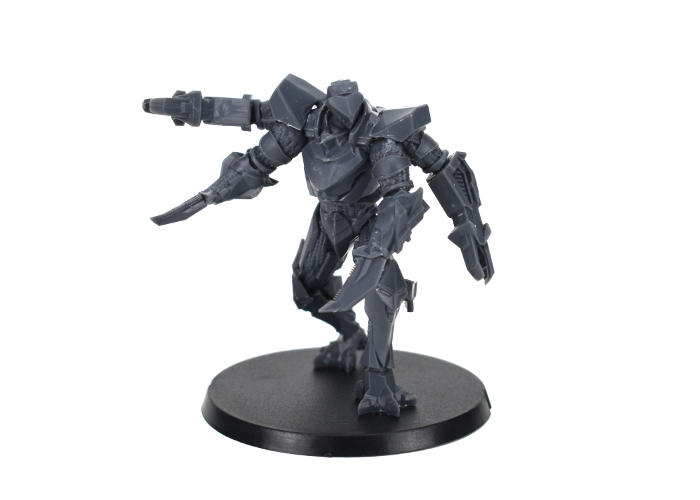 Build up your own crusading force of indomitable firepower by picking up the Militus kit from the Maelstrom's Edge webstore
here
.
As always, feel free to pop along and share your creations, or ask any Maelstrom's Edge- or hobby-related questions on the
Comm Guild Facebook page
!
For other Maelstrom's Edge modeling articles, including tutorials and walkthroughs of a wide range of different building and miniature projects, check out the Hobby section of the Maelstrom's Edge website
here
.
Tags: conversion militus modeling remnant tutorial
Like this? Like us on facebook to see more...


Comments are closed for this entry.