Painting Tutorial: Weathered Signs using Photo Paper Decals
---
Posted on Monday Mar 11, 2019 at 05:00pm in Tutorials
---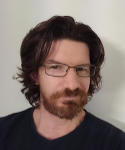 - by Iain Wilson

Marking your buildings and other urban features with signs, graffiti and other appropriate splashes of colour is a great way of adding some touches of realism to your wargaming terrain. This week, I thought I would share a simple technique for creating faded and worn signs and markings using decals made from photo paper!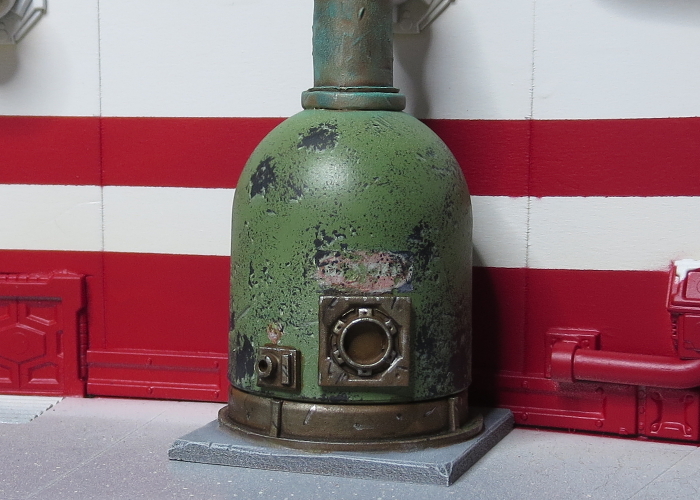 This technique won't get you bright, new looking signs - for that, you can use regular decals, or print your sign out on paper and glue it in place. What we're aiming for here are signs that have been out in the elements for a while, and are battered, chipped and faded.
Start by drawing up the design you want to apply to the building in your drawing program of choice (I use Gimp). The final applied image will be duller than your original, so you may need to experiment a bit to find the right level at first - If you want a fairly bright and legible sign, use bright colours. Use more muted colours for a more faded effect.
You will also need to flip the image so it is a mirror-image. Then print onto gloss photo paper, and cut out the design using a sharp hobby knife or scissors. Leave a tab of extra paper on one side, and just score lightly along the edge of the image on the tab side.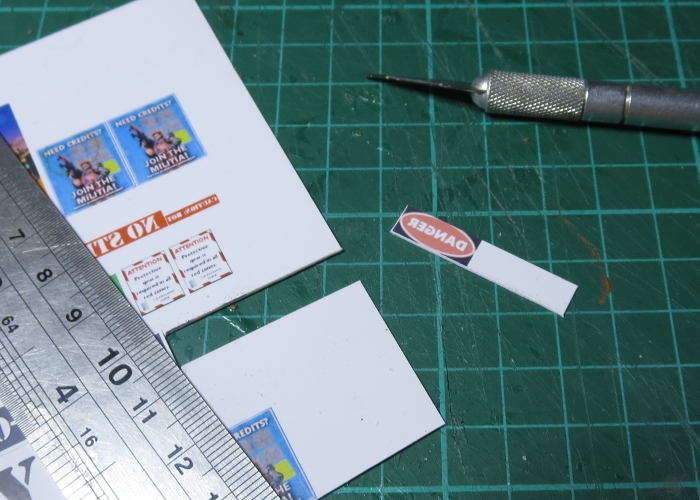 Apply a thin layer of superglue to the surface of the image. You need to keep this thin enough that it won't squeeze outside the bounds of the image when you press it onto the terrain surface. Don't worry if you don't get the image covered perfectly, as this just creates some handy chipping on the final image.
Press the image face-first onto your painted surface and hold it in place until the glue has had a chance to set.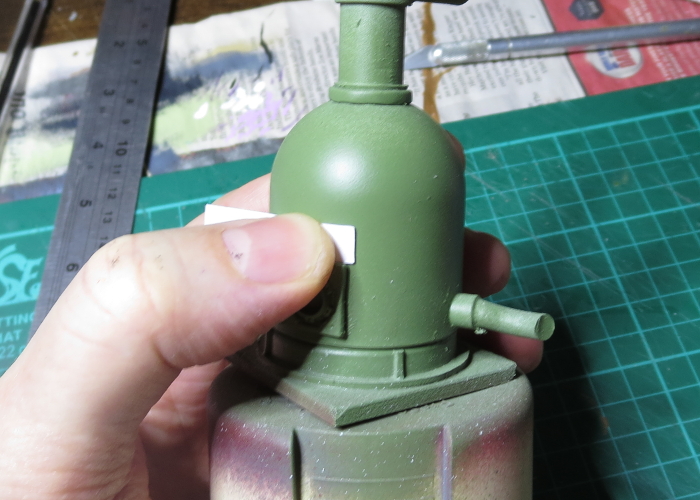 Grab the excess paper tab and gently peel the paper off. It should peel away leaving the ink and a very thin surface layer of the photo paper behind. Gently scrape the paper layer away with a finger nail to expose the coloured surface beneath.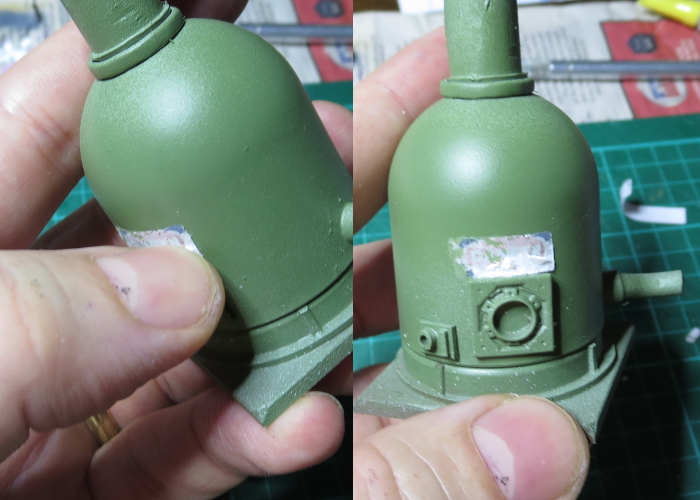 For any remaining scraps of thin paper left behind, you can rub gently with a damp fingertip to clean then away. The moisture will make your image look brighter for a moment, and white parts may go transparent, but it will fade again as it dries.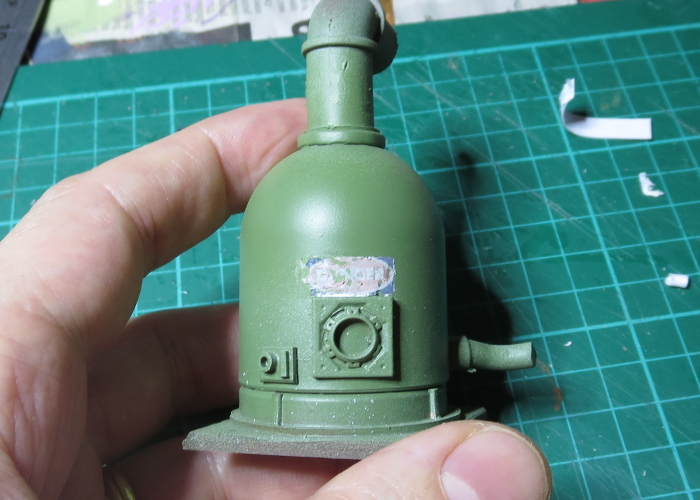 If the end result is a little too faded, you can pick the colours up a little by painting on a thin layer of gloss varnish. It won't make a huge difference, but will brighten things up slightly.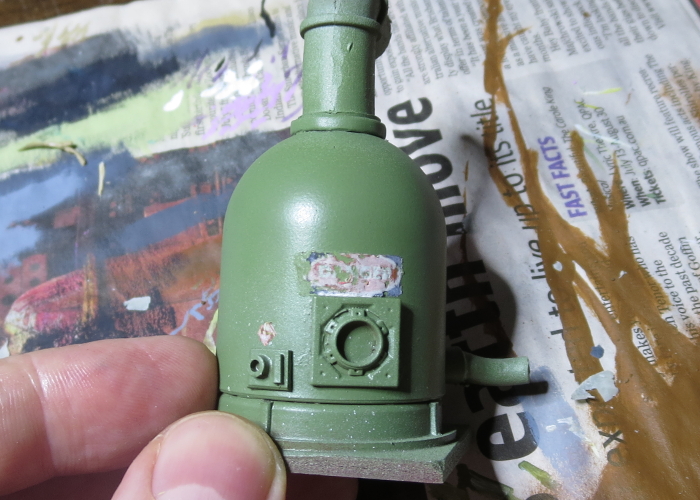 From there, you can go ahead and add other detailing and weathering to your terrain as desired. See my guide to sponge weathering
here
, or the slightly more advanced salt weathering technique
here
.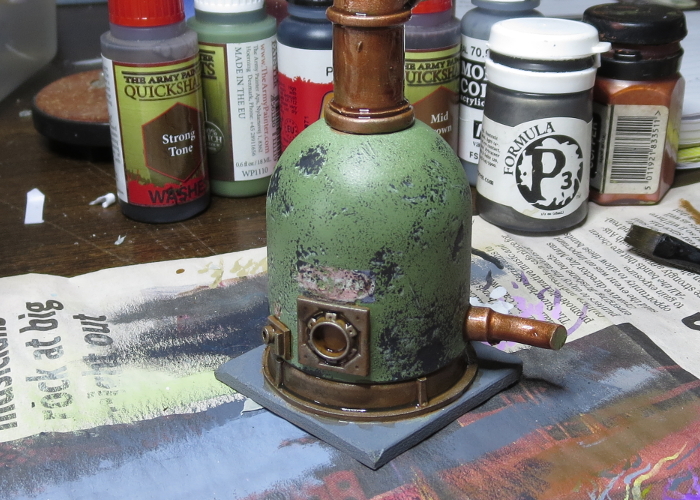 As noted back at the start, while the end result is intended to be faded and weathered, you will get a brighter end result if you use stronger colours to begin with. Black shows through best of all, so you can add extra definition to the image by adding thin black borders around everything.
Give it a go! Feel free to share your efforts, or ask for help on the
Comm Guild Facebook page
!
You can pick up the entire Maelstrom's Edge model range, including the terrain sprue used for the terrain in this article, from the webstore
here
.
For other Maelstrom's Edge modeling articles, including tutorials and walkthroughs of a wide range of different building and miniature projects, check out the Hobby section of the Maelstrom's Edge website
here
.
Like this? Like us on facebook to see more...


Comments are closed for this entry.