New Release: Faction Starter Bundles
---
Posted on Monday Nov 01, 2021 at 06:00pm in Models
---
Available right now, you can launch your Maelstrom's Edge collection with a starter bundle for the Epirian Foundation, Karist Enclave or Broken!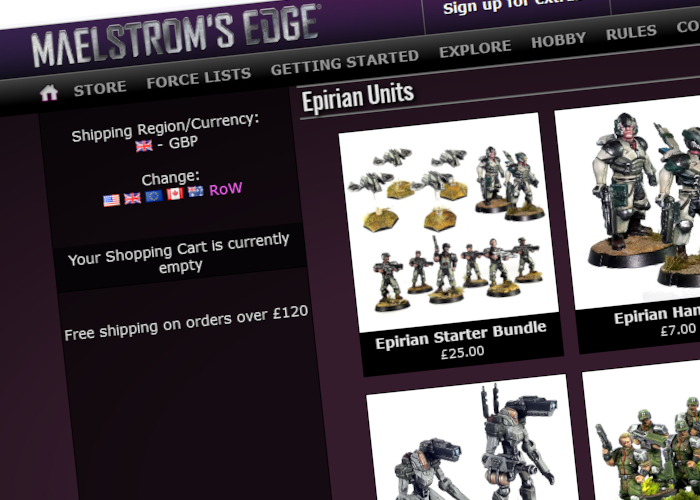 The Battle for Zycanthus set was our original introduction to the Maelstrom's Edge universe and game, and we're extremel;y proud of it. All good things must come to an end, though, and thanks to increased interest over the last 12 months or so we've completely sold out. With the second edition of the Maelstrom's Edge rules on its way, it didn't make much sense to have more of the Zycanthus sets made up, as we'll be releasing individual faction starter sets alongside the new rules. For those looking to get into the game right now, though, we've made up some small bundle deals that let you pick up a few core units for your chosen faction and also include the templates, tokens and other bits and pieces you need to play Maelstrom's Edge.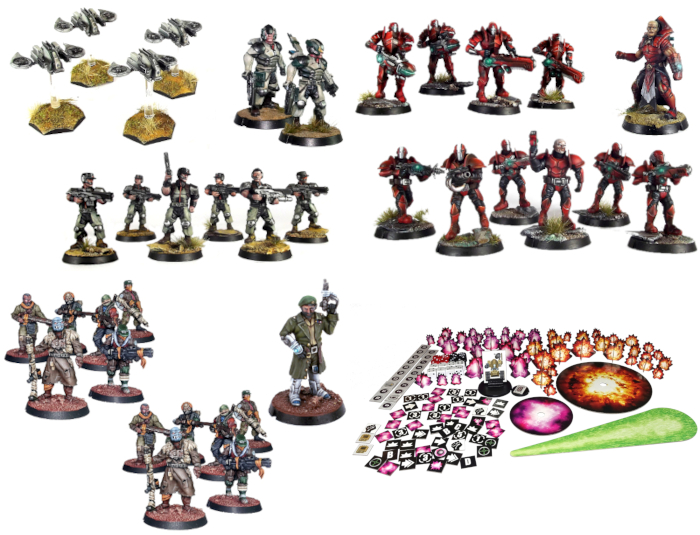 These bundle deals are available for each of the current factions aside from the Remnant. Theirs will be coming along soon, but is waiting on the next couple of model releases in the queue.
Pick up the rulebook and printable unit, objective and mission cards from the
Rules
section of the Maelstrom's Edge website, and grab your miniatures starter bundle from the
webstore
now!
Like this? Like us on facebook to see more...


Comments are closed for this entry.