Modeling Spotlight: Epirian Bot Handlers
---
Posted on Monday Apr 23, 2018 at 05:00pm in Models
---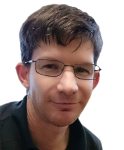 - by Iain Wilson

Bot Handlers serve as unit and force commanders amongst many Epirian forces, with their neural interfaces allowing them unparalleled access to tactical information and the ability to control bots at a distance. The Maelstrom's Edge Bot Handler sprue comes with parts to build two Bot Handlers, and this week we're having a bit of a look at just what you can do with them.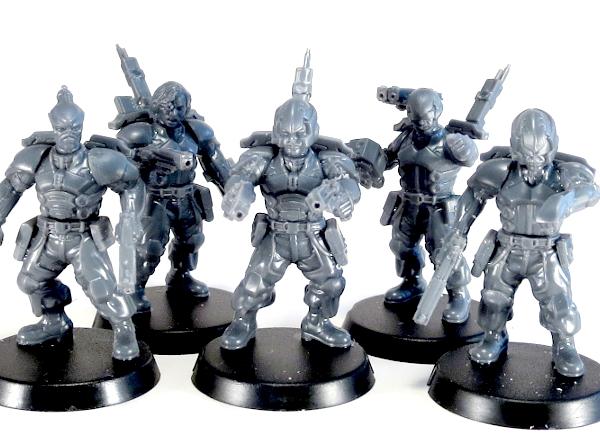 There are two different types of Bot Handlers in the game at the moment - The Apprentice Bot Handler, and the Journeyman Bot Handler. Apprentice Handlers lead units of Spider Drones in battle, while the more experienced Journeyman Handlers serve as low-level army commanders. These serve below the Master Handler, who will be added to the range soon with a new model and rules card.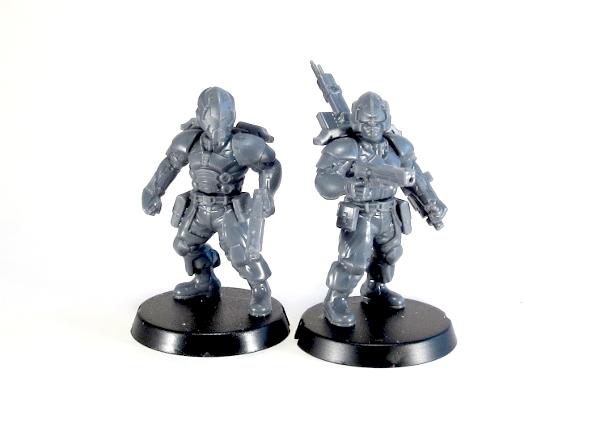 Apprentice Handler (left) and Journeyman Handler (right).


The Apprentice Handler is equipped with a Maglock Dominator Pistol (a more powerful version of the Maglock Guardian Pistol used by Epirian Contractors) and uses a Tactile Bot Interface on one arm to interface with the bots under his direct control.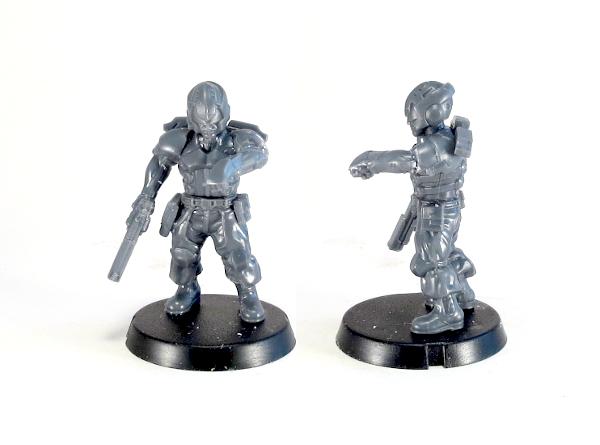 Apprentice Handler. The left arm has been slightly converted to look like he is motioning with the tactile interface gauntlet.


The Journeyman replaces the tactile interface with a more sofisticated Neural Interface, which frees up his hand to take a second pistol, or a forearm mounted grenade launcher.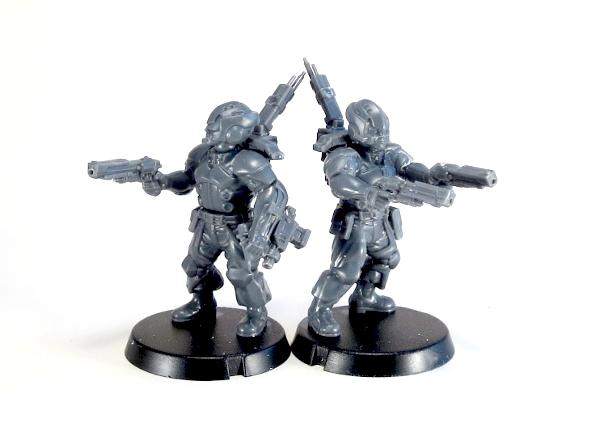 Journeyman Bot Handlers (right).


Thanks to the modular nature of the Maelstrom's Edge kits, making small modifications to your models to personalise them a little is extremely easy. The standard Handler helmets can be swapped out for heads from other Epirian kits, or even from other factions.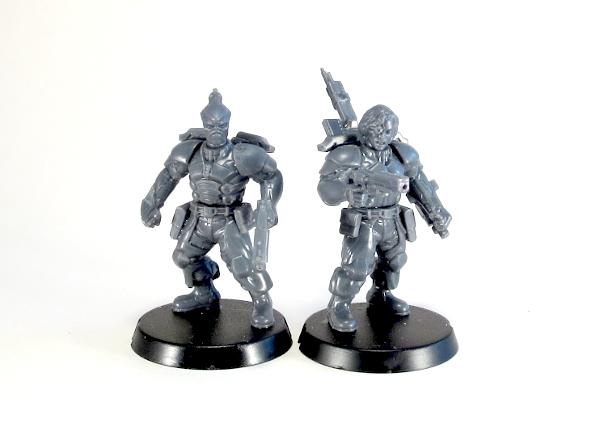 Bot Handlers with heads from the Broken Infantry Pack.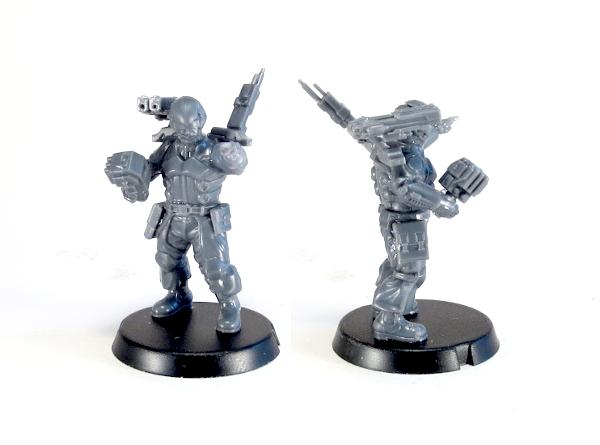 Journeyman Handler with arms taken from the Broken Infantry Pack and the more streamlined helmet from the Faction Expansion Sprue.


Getting slightly more advanced, the below model was given a new pose by cutting two sets of legs apart at the groin and swapping halves to create a wide-legged, braced stance. A visor was added over a regular Contractor head with 'green stuff' putty, and the dual pistols were built onto a mini-drone made from a Firefly Drone turbine.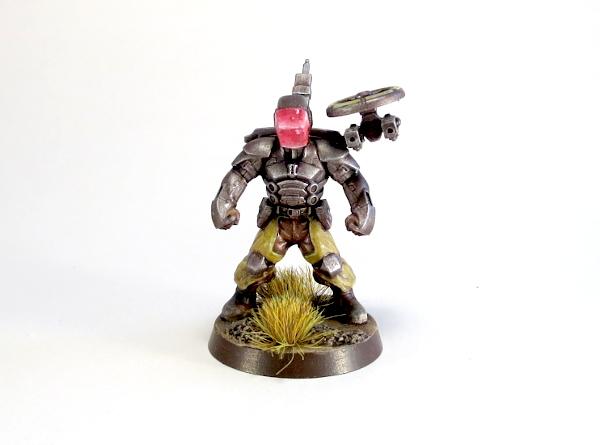 Converted Journeyman Bot Handler.


Or for something more outside the box, this Handler was reposed slightly by bending the legs outwards and replacing the right hand with an open Karist hand from the Faction Expansion Sprue, and was given a Drone Bike made from an Epirian Drone chassis and a Games Workshop bike.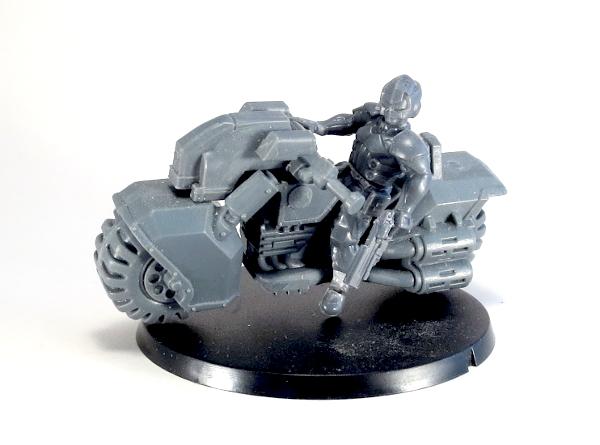 Born to ride.


To pick up the Epirian Bot Handler kit, or any of the rest of the Maelstrom's Edge model range, visit the webstore here. As always, we would love to see your creations on the Comm Guild Facebook page!

For other Maelstrom's Edge modeling articles, including tutorials and walkthroughs of a wide range of different building and miniature projects, check out the article roundup here.
Like this? Like us on facebook to see more...


Comments are closed for this entry.