Forward Guidance - The Broken
---
Posted on Sunday Oct 09, 2016 at 05:00pm in The Broken
---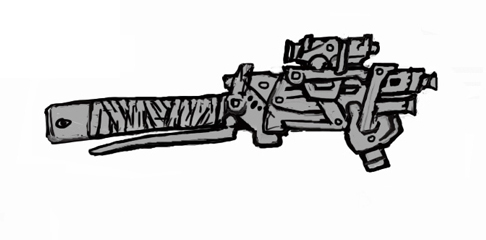 We continue our preview of the Broken with another weapon - a crudely retrofitted pistol. Fabric wrappings are a very common sight on Broken weaponry, and this long triggered weapon does a good job of showing the range of some of their designs. The long trigger allows the weapon to be fired away from the body, minimising risk to the firer when ammunition is unreliable or the weapon is overcharged.
Find the Battle For Zycanthus starter set and the full range of Maelstrom's Edge models at www.maelstromsedge.com



Like this? Like us on facebook to see more...


Comments are closed for this entry.