New Broken Release - Sig Jammer STL for 3D printing!
---
Posted on Friday Oct 06, 2023 at 05:00pm in The Broken
---
Broken groups tend to be havens for tech-savants and hackers, known collectively as 'Jammers' - rule-breakers ostracised by societies scared of their technological prowess. These maverick inventors thrive amongst the Broken, where their skills are used to break into computer networks, disrupt signals, and set enemy technology against its users. In peacetime, neophyte Sig Jammers serve the needs of a Savant, scrounging parts and carrying out menial tasks. When the Broken go to war, Sig Jammers cause electronic havoc amongst the enemy. Deployed near enemy lines, their disruption equipment degrades weapon systems, disrupts broadcast frequencies, and shuts down targeting and support systems.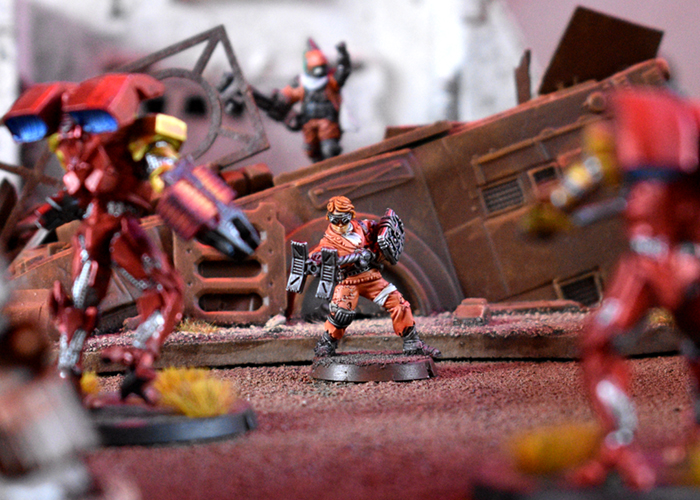 A Sig Jammer draws the ire of a Remnant Holista.
This digital model pack contains STL files for both supported and unsupported versions of the Sig Jammer, with two poses and two head variants.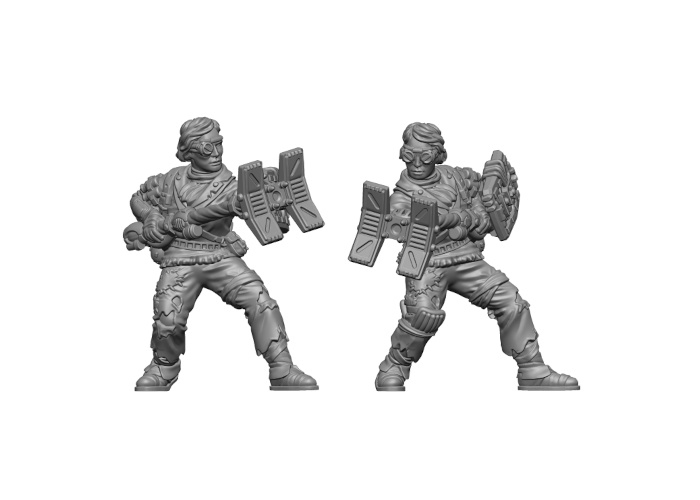 Sig Jammer Render
You can find the rules for using Sig Jammers in your Broken force in the downloads section of the Maelstrom's Edge website
here
.
Start building your army of tech-wizardy doom by grabbing your Sig Jammer from the webstore
here
!
Tags: stl
Like this? Like us on facebook to see more...


Comments are closed for this entry.