The Broken - Plastic Ragtag Civilian Models Now Available!
---
Posted on Friday Sep 29, 2017 at 12:00pm in The Broken
---
We are proud to announce that the third Maelstrom's Edge faction has now launched, with a range of plastic models. We present to you... The Broken!
From the factories and the slums, the mining complexes and the farms of the galaxy come the Broken, a growing movement of citizenry angered by the lack of opportunity to escape the Maelstrom. They are a diverse mix of workers, aliens, and rogues left on doomed worlds by the ruling parties.
These survivors take matters into their own hands after being left behind. They pool their resources and knowledge in a communal effort to escape the Edge. Derelict ships are repaired. Affluent people's ships are stolen. Government ships are commandeered. Any ship available is pressed into service for the Broken. They are a group unlike any ever seen in the galaxy. Fear, hate, anger, need fused them, these abandoned people, into an unstoppable force with one goal - escape the Edge. The Broken is a term used to unify all such desperate people across the Edge. Their motivation, methods, and sanity vary wildly from fervent revolutionaries to callous pirates to the few who have stared into the maw of the Maelstrom only to come away unhinged.

The Broken are available for purchase now at the Maelstrom's Edge webstore. You can also check out the unit cards and faction rules at our brand new online force listing section.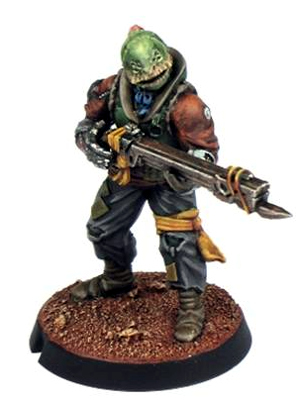 Half a dozen models can be built from a single set of sprues, with enough options for all of your sci-fi civilian modeling desires to be fulfilled. Suitable as proxy models, conversion fodder, and part swaps for other ranges, there are plenty of uses beyond Maelstrom's Edge, so those spare parts you have left over when building a Broken force will have plenty of uses.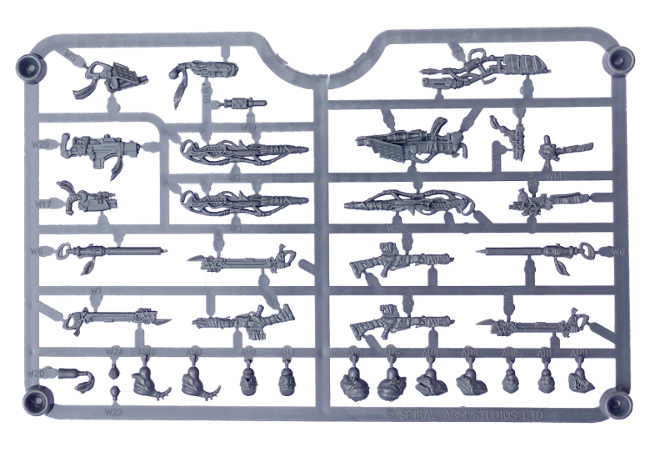 The kit is extremely versatile, with every arm, torso, legs and head a distinct part and combination. No hands are built in to the weapons so they are easily switchable with other models, and the entire kit is almost fully parts compatible with our Karist and Epirian lines, allowing for rogue Karist and Epirian forces to represented, as well as converts and captured equipment.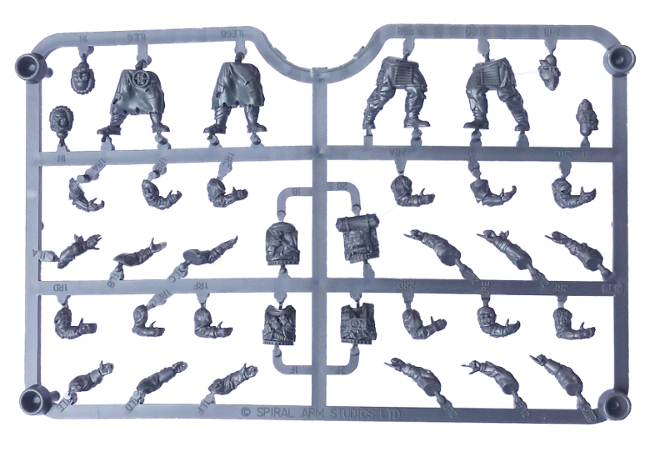 The kit also has unprecedented diversity for a plastic sci-fi civilian range, featuring plenty of female heads and gender agnostic heads, as well as large mixture of alien heads with variant poses to ensure you can build a force themed around a specific alien type if you so desire.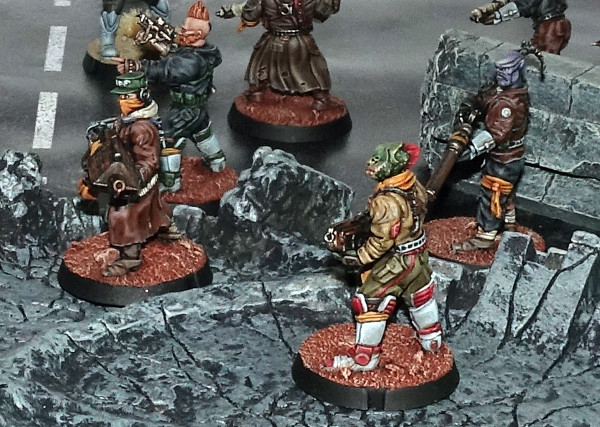 Keep your eyes on this website for assembly instructions and more articles featuring The Broken in the near future.
We are also pleased to report that this release kicks off the start of our increased release schedule, with a release planned every month. Make sure you follow us on facebook to see all of our releases as they are revealed!
Like this? Like us on facebook to see more...


Comments are closed for this entry.