Artwork: The First Karist
---
Posted on Tuesday Oct 18, 2016 at 05:00PM in Artwork
---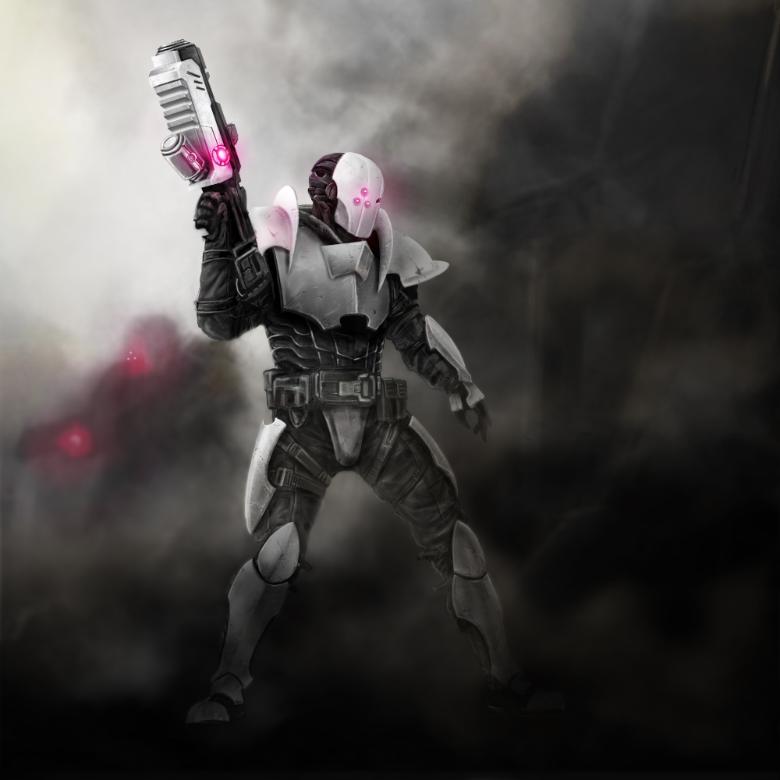 This piece of artwork is very important to us, as it was our first completed piece. It also served as the initial concept and reference for sculpting the Karist troopers. You'll spot a few small differences as we made the model in plastic, notably on the chestplate. This pose has popped up quite a few times in our conversions when we've played around with the sprue as tribute to this original piece of artwork which launched the rest of the range.
Find the Battle For Zycanthus starter set and the full range of Maelstrom's Edge models at www.maelstromsedge.com



Like this? Like us on facebook to see more...


Comments are closed for this entry.