Forward Guidance - The Epirian Master Handler
---
Posted on Sunday Sep 11, 2016 at 05:00PM in Artwork
---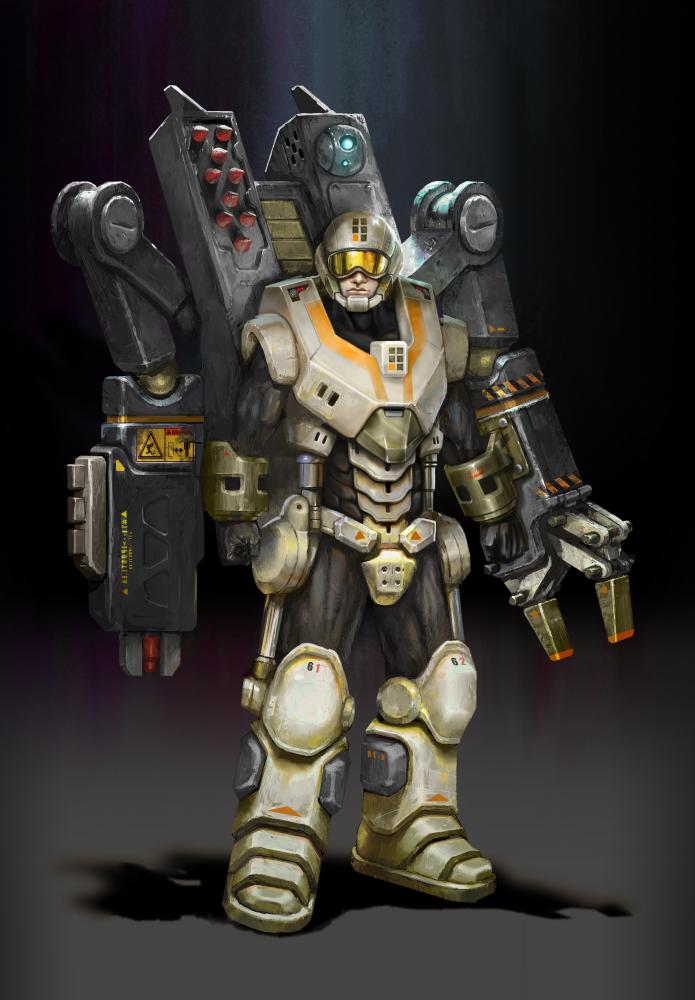 Today's forward guidance is a nice preview of an upcoming Epirian model. Next week we'll discuss some of the options and features of this model, but this week we just wanted to share the image!
The model will vary slightly from the artwork as it will be entirely plastic and as a result, some design restrictions (with angles of the guns, shaping of the feet/legs, etc) cause some modifications to be necessary, but the final sculpt is pretty close to the artwork as with most of our models!
Find the Battle For Zycanthus starter set and the full range of Maelstrom's Edge models at www.maelstromsedge.com



Like this? Like us on facebook to see more...


Comments are closed for this entry.