New Release: Resin Militus Prime Parts!
---
Posted on Monday Mar 28, 2022 at 05:00pm in Models
---
The reliability and mainline capabilities of the Militus suit tend to make it a favourite amongst Fire Team Commanders. Able to access the full range of Militus weapons and equipment, Primes will also often fit their suits with additional, more expensive gear to improve their sensor and communications capabilities and enhance their close quarters abilities.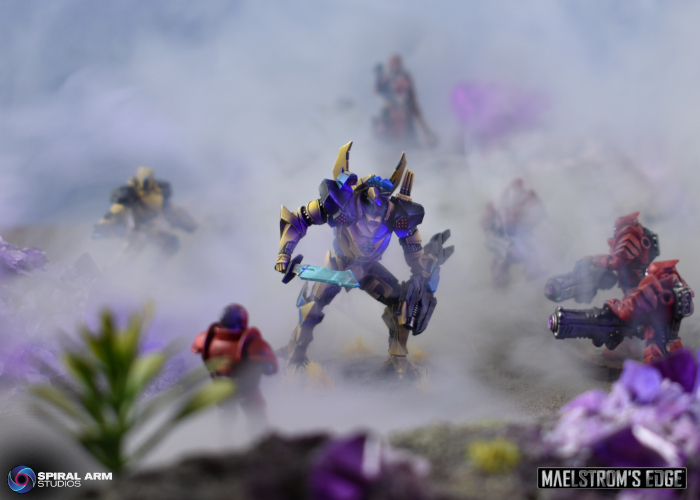 A Remnant Militus Prime strides relentlessly into the midst of the Karist battleline.
This high quality resin kit includes a new Militus Prime head and an Aruval Phase Sword hand, designed to fit the plastic
Militus Battlesuit
kit, sold separately.
Militus Prime head and phase sword.
Using a compact phase generator built into the grip, the Aruval Phase Blade is an expensive but popular weapon amongst Militus Primes, due to its ability to bypass defensive energy fields.
The studio model, painted by Todd McNeal from Toad Painting
Grab them from the Maelstrom's Edge webstore
here
!
Like this? Like us on facebook to see more...


Comments are closed for this entry.