Friday Photo - Muted Epirian Contractors
---
Posted on Friday Sep 30, 2016 at 05:00pm in The Epirian Foundation
---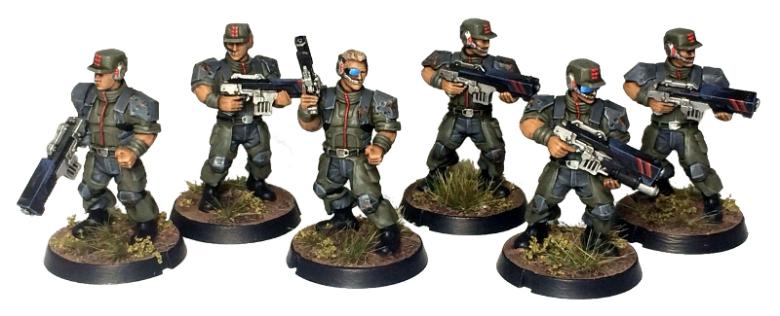 Most of our Epirian colour schemes use metallic plating on the shoulderpads, but to many people, the 'blocky' effect is a bit too much. This one from Golem painting, went with a much more muted colour scheme to great effect. We've got an entire army painted up in these colours and will share more pictures of them here on fridays.
Tags: contractors epirian models painted
Like this? Like us on facebook to see more...


Comments are closed for this entry.