The New Maelstrom's Edge Terrain Sprue - Available October 7th!
---
Posted on Tuesday Oct 01, 2019 at 05:00pm in Models
---
Since the release of the Maelstrom's Edge Terrain Sprue, it has proven to be our most popular plastic kit. Packed with an array of detail bits for adding to scratchbuilt or generic building shells, the sprue is an easy and inexpensive way of making great looking terrain. And now the time has come to mix things up a bit, with the addition of a second terrain sprue to our range!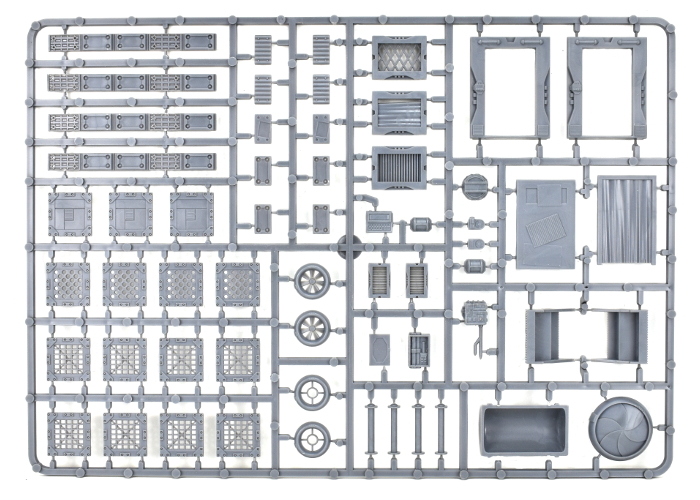 Sprue Front
This new sprue is themed around the Broken faction, with detail pieces intended to help you build ruins and run-down structures, with a few extras to mix things up a bit.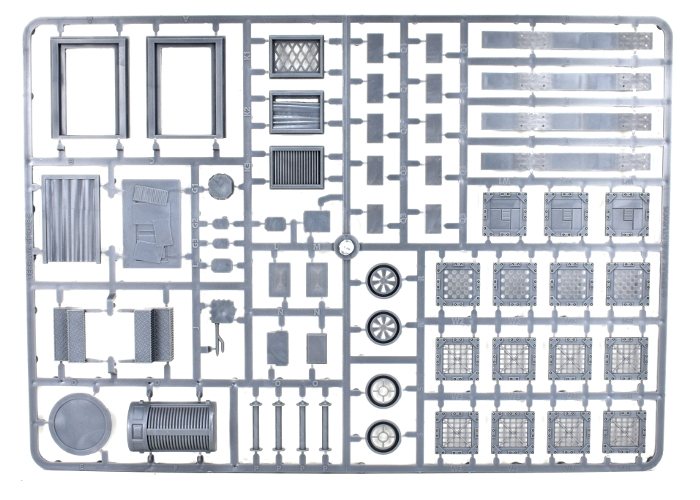 Sprue Back
Unlike the solid doors on the first terrain sprue, this time around we've included a couple of empty door frames. These can be used as is, or you can fill them with an included solid door piece or a curtain, both of which are double sided so that you can mix up the facings for more variety.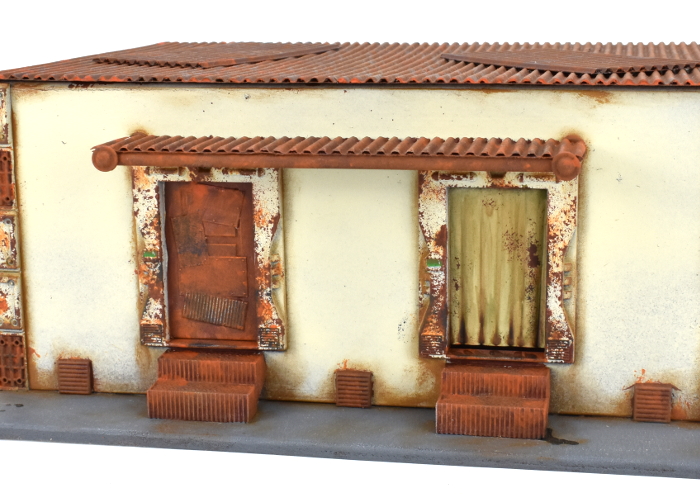 Doors
The three windows on the sprue carry on the theme, with one covered with a curtain, one with metal mesh, and the third with a vent-style grill.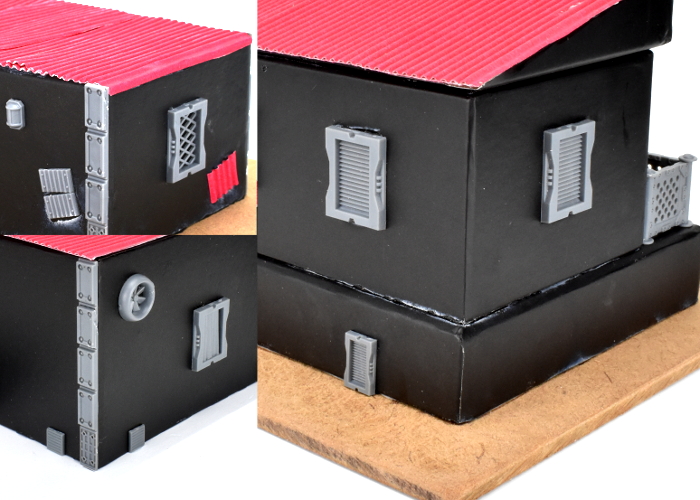 Windows
You can reinforce your walls with struts sized to match the similar struts on the first terrain sprue. This time around, though, the struts have missing panels which can be replaced (or not!) as you choose with several different patch pieces, included some that match the original panels. This lets you mix up the look of the struts to suit yourself. You can also use the extra panels to add patches to walls.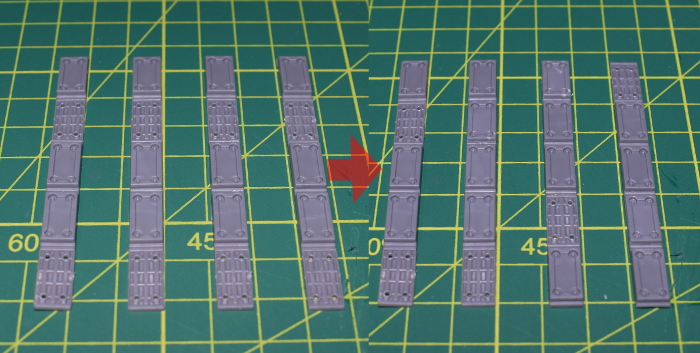 Windows
If you would rather get away from straight edges and corners, you can use the round porthole and iris portal to add some more rounded details. The iris can be used as a floor or roof hatch, or can also serve as a small access door. The porthole and a similarly-shaped fan piece can be glued straight onto a wall or roof, and are also designed to fit neatly onto the top of the large pipe fitting from the first terrain sprue.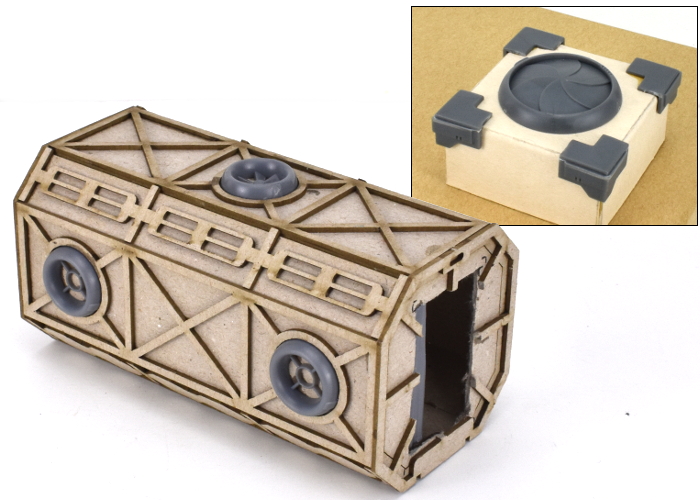 Iris, Portholes and Fan (And a scifi shipping container from Laser Cut Card!)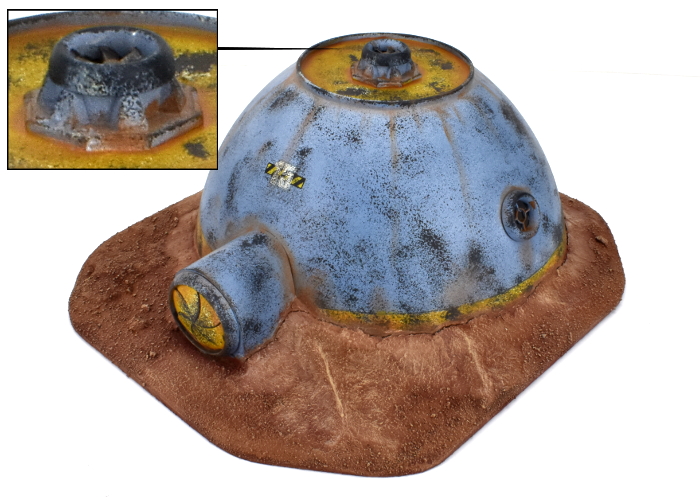 Iris, Portholes and Fan
The first sprue included a ladder for getting up above ground level, but this time around we've included some stairs. The stair pieces are designed to stack up, so you can customise them to whatever height you want for your walkways or doors. The sprue also includes several different grating designs which can be used to make walkways and catwalks, or paired with the upright posts to make fences or barricades.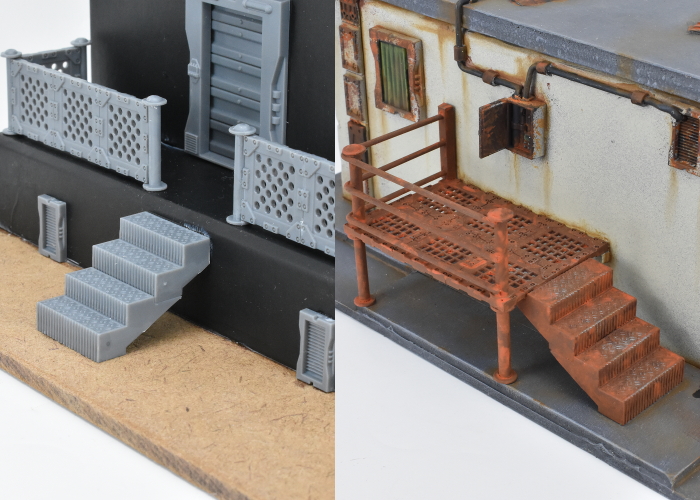 Stairs and Grates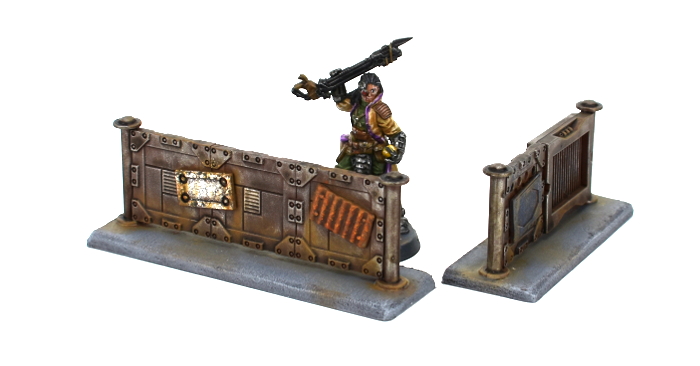 Barricades
The rest of the sprue is filled up with technical details - a new computer terminal, light fittings, small vent pieces, an antenna, a generator coil and a junction/control box with a separate lid that can be attached open or closed, or used as a wall patch!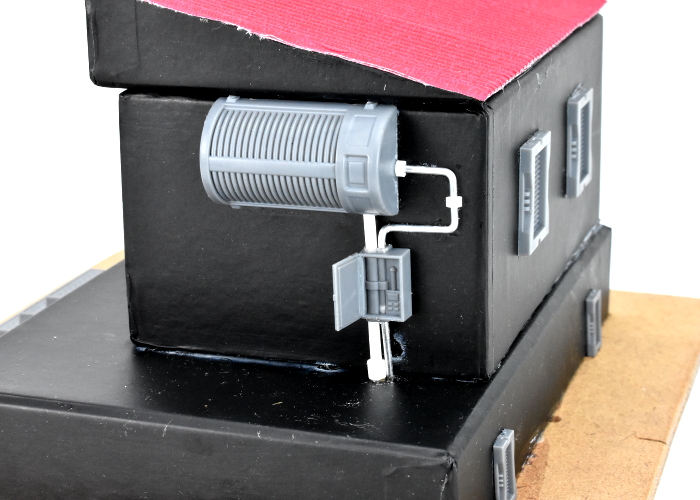 Barricades
And finally, we have also included the pieces to make a small, automated turret for securing your hard-won territory against rampaging gangs or bloodthirsty pirates. This is designed to work with the larger weapons from the Broken Infantry sprue, with the weapon mounting pieces attaching to a slide rail so they can be positioned as needed. This piece is just decorative for now, but we have some plans for ways to incorporate these into your games, to come later!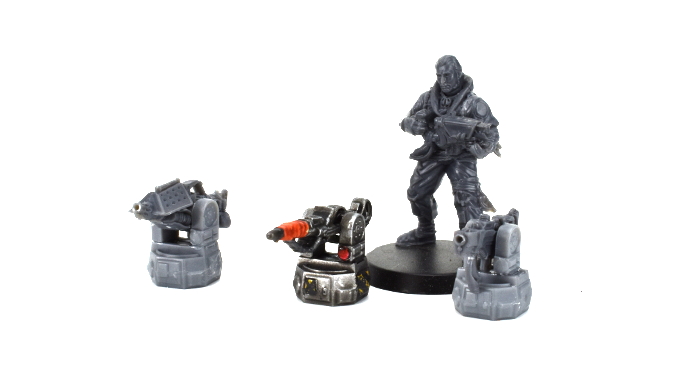 Barricades
The new sprue will be available from the Maelstrom's Edge
webstore
from the 7th of October. Like the previous terrain sprue, it will be sold as a two-pack, at the same price. Stay tuned for more terrain ideas featuring the new sprue!
Tags: release terrain terrainsprue
Like this? Like us on facebook to see more...


Comments are closed for this entry.