Maelstrom's Edge Battlescribe Data File Update
---
Posted on Wednesday Oct 13, 2021 at 06:00pm in Gaming
---
It's been a long time coming, but the Battlescribe data files for Maelstrom's Edge have just had a massive update!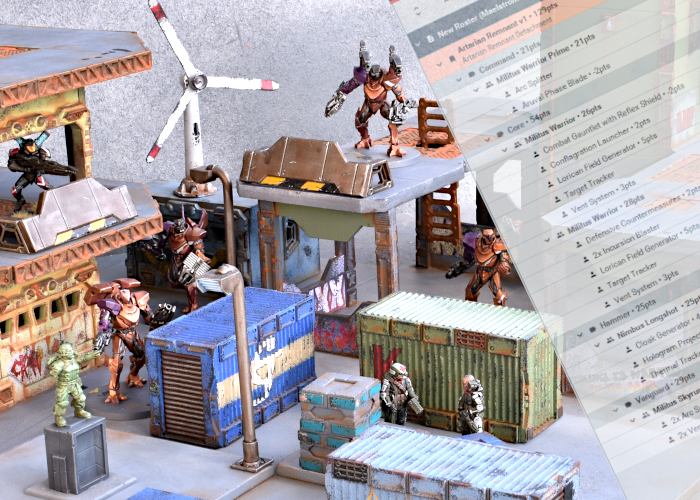 If you're not familiar with Battlescribe, it's an application for building army lists, used for a wide range of different miniatures games. You download the data files for the games you play, and then use those files to create rosters which can be saved and printed. Battlescribe validates your lists and provides profiles and rules summaries for the units you have selected. You can download the Battlescribe app at
https://battlescribe.net
, and once installed use the 'Manage Data' button to select the Maelstrom's Edge data repository.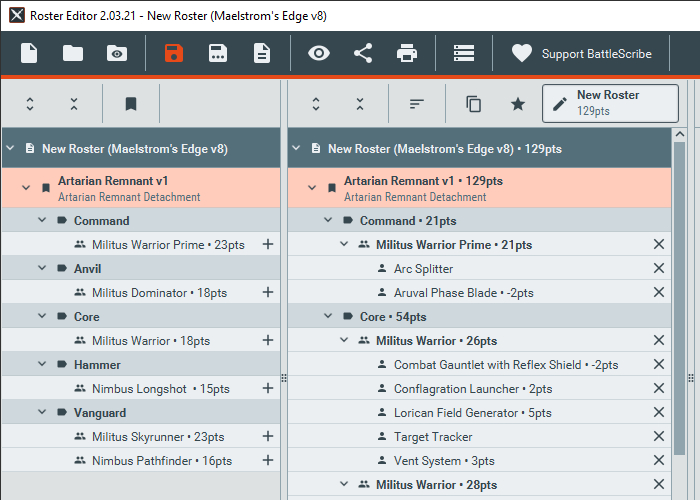 This new update for the Maelstrom's Edge data repository (v.5.0.0) adds the Artarian Remnant faction, and brings the other factions all up to date with all currently available units.
If you're just getting started with Maelstrom's Edge, you can pick up the rulebook in PDF form for free from the Maelstrom's Edge website
here
, or pick up the print version in the Battle for Zycanthus starter set, available along with the rest of the Maelstrom's Edge range from the webstore
here
! Free shipping applies to qualifying orders - check your cart for details.
If you have any questions on Maelstrom's Edge gameplay or anything else about the game, background or miniatures range, feel free to pop in to the Comm Guild Facebook group
here
.
Tags: battlescribe gaming rules
Like this? Like us on facebook to see more...


Comments are closed for this entry.