New Printable Force Roster Sheets!
---
Posted on Wednesday Sep 22, 2021 at 06:00pm in Gaming
---
A little while back, we ran through what's involved in
setting up a force
to play games of Maelstrom's Edge. But how do you keep track of what you have decided to take, and what they can all do on the table? Obviously, as each unit comes with a rules card, you can just tally everything up to the appropriate points level and keep the cards on the side of the table for easy reference. For a slightly less fiddly option we've created some printable roster sheets that you can use to record your forces!
Each roster page includes a number of entry sections that you can fill in with the matching information from the unit cards. This, combined with the printable summary sheets for each faction, will give you all of the information you need close to hand without needing to shuffle through multiple cards to find the right one mid-game.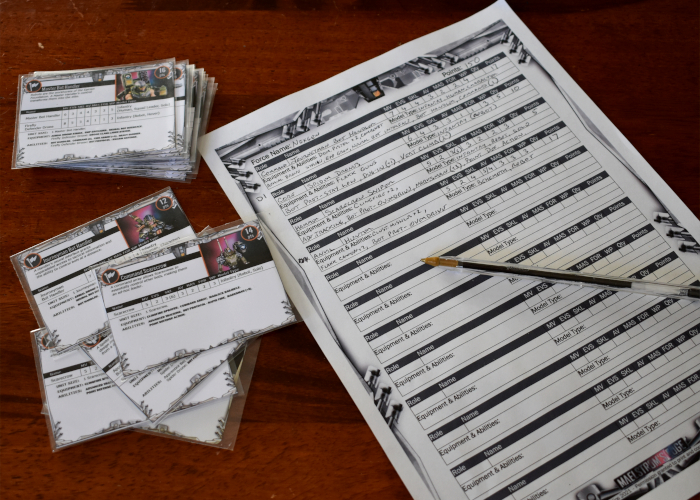 There are sheets for each of the existing factions. You can find them in the Summary Downloads section of the Maelstrom's Edge website
here
- Just print off as many as you need!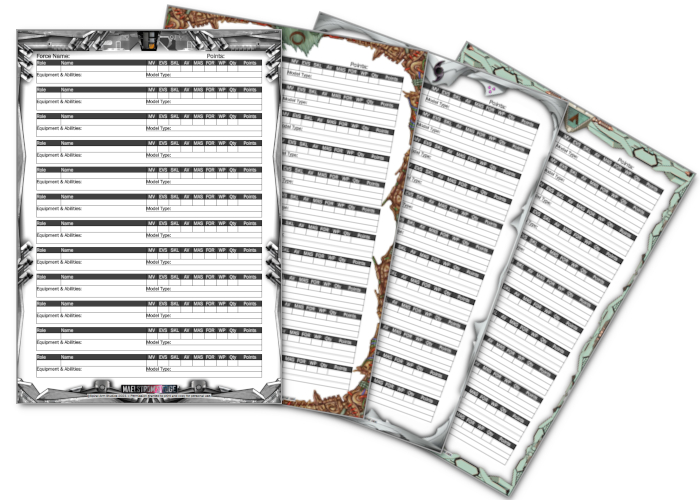 If you need some inspiration for putting a force together, remember that you can also find sample force lists for the Broken, Karists and Eirian Foundation on the website
here
- Some sample lists for the Remnant will be added soon!
Get your force together by grabbing the Battle for Zycanthus starter set, or any of the rest of the Maelstrom's Edge range, from the webstore
here
! Free shipping applies to qualifying orders - check your cart for details.
If you have any questions on force selection, or any other aspect of Maelstrom's Edge gameplay, feel free to pop in to the Comm Guild Facebook group
here
.
Like this? Like us on facebook to see more...


Comments are closed for this entry.