Karist anti-grav vehicle rules!
---
Posted on Wednesday Sep 08, 2021 at 06:00pm in Gaming
---
Is your Karist uprising missing some armoured support? Here's a couple of rules cards for some anti-grav vehicles to add to your force!
Along with the
trial transport rules
we released for players to try out a while back, we shared some 'unofficial' rules cards for several transport vehicles. This included a Karist Raptor, converted from a Beyond the Gates of Antares vehicle with some added Karist parts. The Raptor has now received a small update to its card, tweaking its rules a little, and also now has an escort vehicle to accompany it on the battlefield - The Scorpio.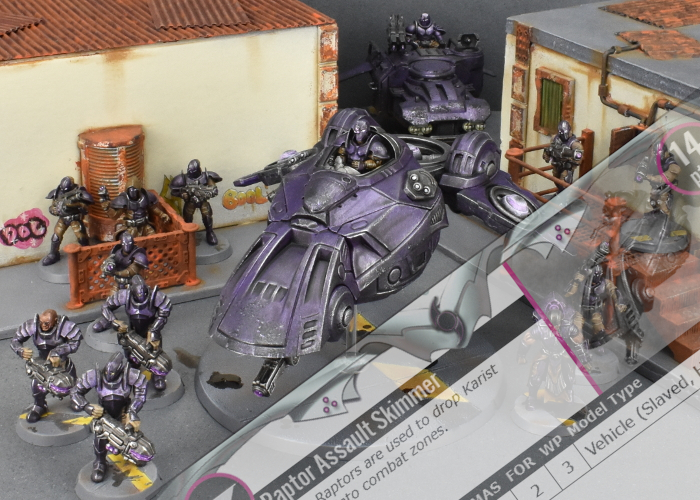 The Scorpio pictured below is built from a Warhammer 40,000 Genestealer Cult vehicle with some Karist parts and a little plasticard added. You can see how it was built
here
, and can also find the Raptor walkthrough
here
. You can find the rules cards for them in the 'Unofficial Cards - All Factions' document that you can download from the rules section of the Maelstrom's Edge website
here
.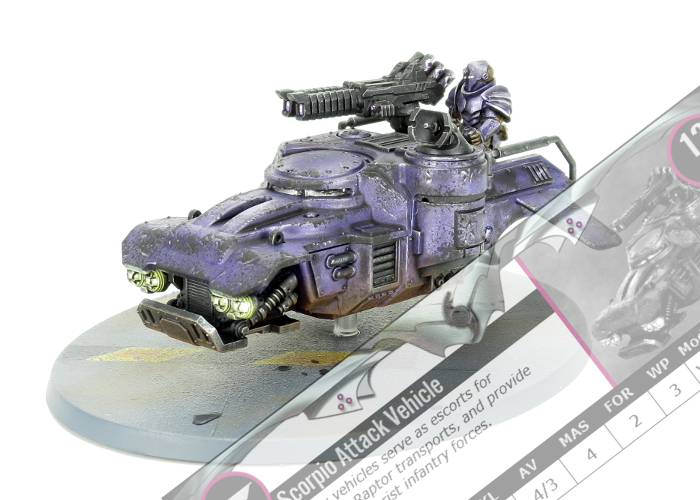 These are 'unofficial' cards, which is a label we put on units created from conversions and/or third-party models. As such, you should check with your opponent before using them, to make sure they're ok with it and to give them a chance to familiarise themselves with the rules. It also means that, while we have provided the above conversion ideas, you should also feel free to use any other suitable vehicle models that you may have to hand.
Battle for your ascension by grabbing a Karist force from the Maelstrom's Edge webstore
here
! Free shipping applies to qualifying orders - check your cart for details.
If you have any questions about using vehicles in Maelstrom's Edge, or any other aspect of Maelstrom's Edge gameplay, feel free to pop in to the Comm Guild Facebook group
here
.
Like this? Like us on facebook to see more...


Comments are closed for this entry.