StackaRack Kickstarter Update!
---
Posted on Tuesday Nov 30, 2021 at 06:00pm in StackaRack
---
We've been working away behind the scenes to get everything finished for the StackaRack digital release. As mentioned in the last Kickstarter update, the STL files were delayed due to the plastics production requiring some last minute changes to several components. This has been completed and tooling is in progress, so now we're all waiting breathlessly until the test shots are done!
So far as the STL files go, as per the Kickstarter backers who pledged for the £10 'Digital Files' pledge will receive the STL files for all of the basic StackaRack components. This includes the main unit, clips and base, as per the picture below. These components are identical to the upcoming plastic version.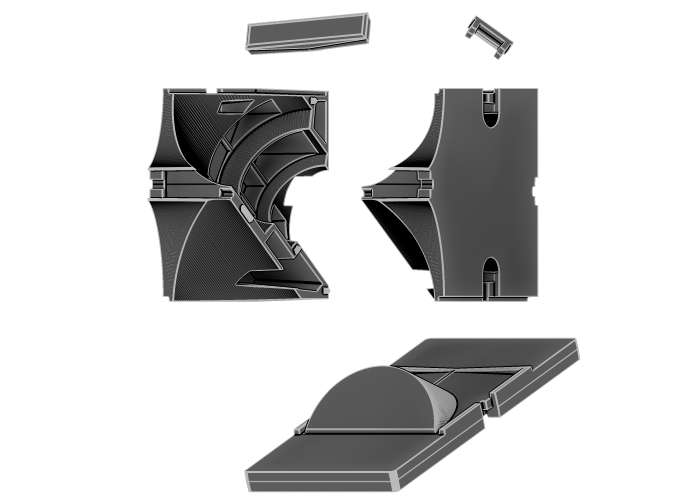 Backers of the 'Digital Plus Pack' will receive everything in the basic pack, plus the corner and some additional parts for easier printing or customising your rack. This will include:
some pre-stacked pieces with and without bases,
two versions of the base (normal length, and a shorter version to butt up against a wall) with solid undersides to reduce the need for supports,
pre-assembled corner pieces with and without the base,
a flattened version of the clip for neater printing,
a top shelf piece that fits onto an upturned base used as a lid, or can be glued to the top of the uppermost holder unit,
a clip-in adapter ring to allow the P3/Coat D'Arms/Reaper style pots to sit in more securely.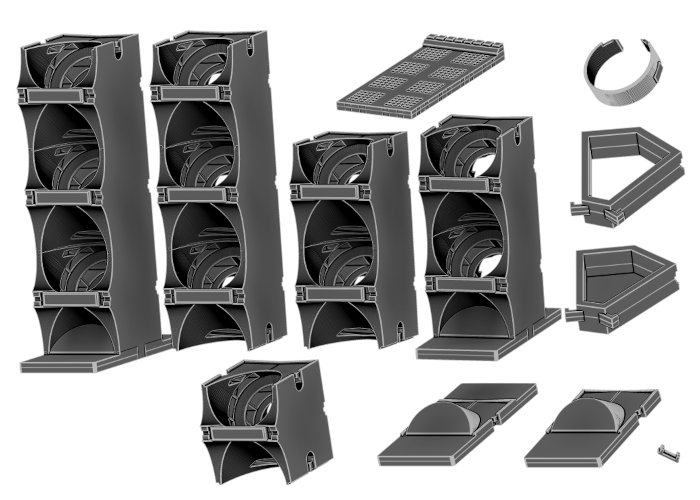 Most of these components print with minimal or no support. Along with the files, we'll include a printing guide with our recommendations for getting the best results for each part.
SO, where to now?
We're sorting out the final setup for the pledge manager and STL distribution. Once we have digital backers sorted out, we will be able to look at setting up the digital files for regular sale through the Maelstrom's Edge webstore while we wait for the plastics to arrive!
Find the Battle For Zycanthus starter set and the full range of Maelstrom's Edge models at www.maelstromsedge.com



Like this? Like us on facebook to see more...


Comments are closed for this entry.