Friday Photo - Yellow Karist Trooper
---
Posted on Friday Sep 09, 2016 at 05:00pm in Models
---
We really love how this Karist Trooper turned out in yellow, with a complementary blue cybel glow. Using the indents on the face plate as a stripe marker was something we'd considered doing to mark out sergeants in the squad, but it never looked half as good as it does here as a natural part of the colour scheme.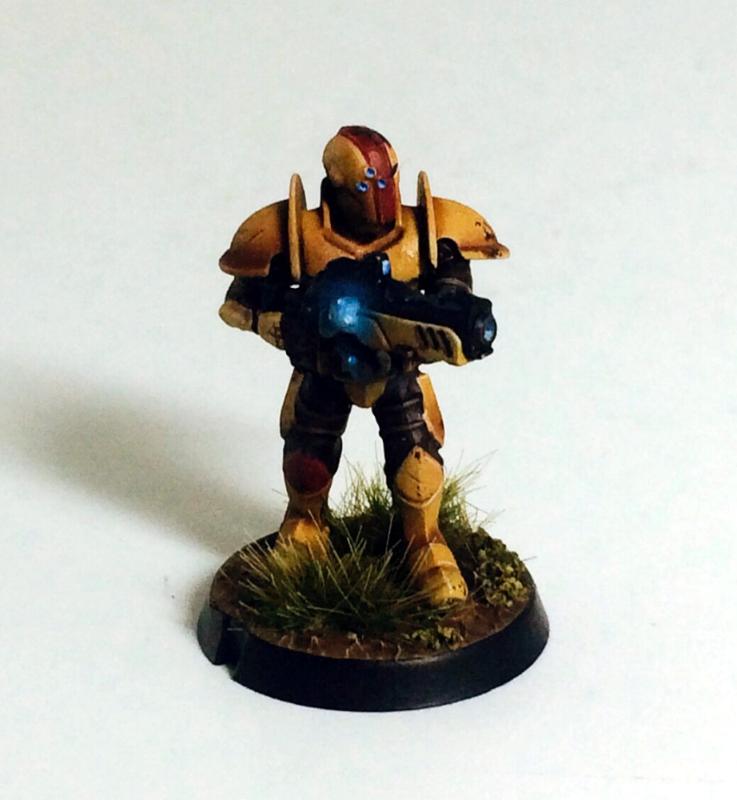 Find the Battle For Zycanthus starter set and the full range of Maelstrom's Edge models at www.maelstromsedge.com



Like this? Like us on facebook to see more...


Comments are closed for this entry.